Akmyshtau mountain range.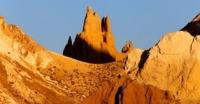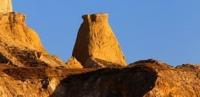 Tour list in Mangyshlak.  
"Cognition and wanderings are inseparable from each other ... This is an indispensable quality of all travels - to enrich a person with vastness and diversity of knowledge - is a property inherent in happiness"
Konstantin Paustovsky.
Hiking routes on Mangyshlak.
The small Akmyshtau mountain range is located 4.5 kilometers from the southwestern tip of the Northern Aktau ridge of the Zhalshy mount, 312.7 meters above sea level, and 11 kilometers northeast of the northern slopes of the Western Karatau ridge, the northern slopes of the massif are located in the valley Kurturmas, 10.1 kilometers east of Mount Sherkala, 13 kilometers north and slightly west of the village of Shetpe in the Mangystau district of the region of the same name.
In the eastern part of the massif there are isolated remnants of the meridional direction. In the east of the massif, the main part, there are the most beautiful and frequently visited by tourists remnants, which attract with their pointed features.
The flat surface of the plateau on the Akmyshtau massif reaches very small sizes. To the west, in the form of a ridge, with a length of about 500 meters, a branch departs from the main massif, which ends with separate, grandiose remnants.
The main massif of Akmyshtau consists of cliffs that break off in all directions. The northern part of the massif consists of destroyed and swollen Cretaceous rocks. The total length of the Akmyshtau massif is small, from south to north, is 1121 meters.
The greatest width, in the central part of the massif, is 948 meters. The perimeter of the Akmyshtau mountain range is 3340 meters. Nature itself created this temple, these majestic stone remains of the Akmyshtau massif adjoin the northern slopes of the Western Karatau mountain range.
The mountain massif Akmyshtau consists of small residual, picturesque groups. The Akmyshtau massif is composed of Upper Cretaceous rocks, clays, sandstones, marls, limestones.
Geographical coordinates of Akmyshtau mountain range: N44°15'16.25" E52°07'56.62"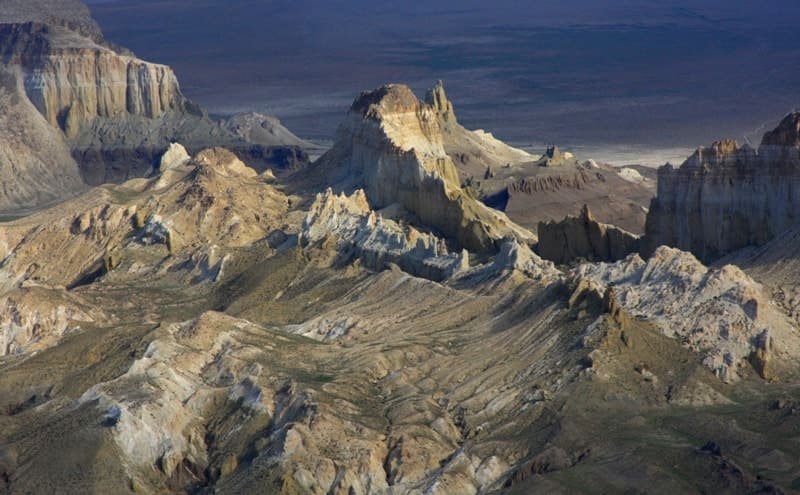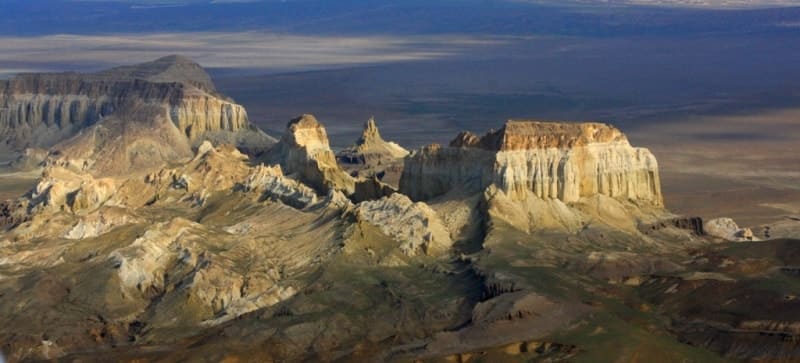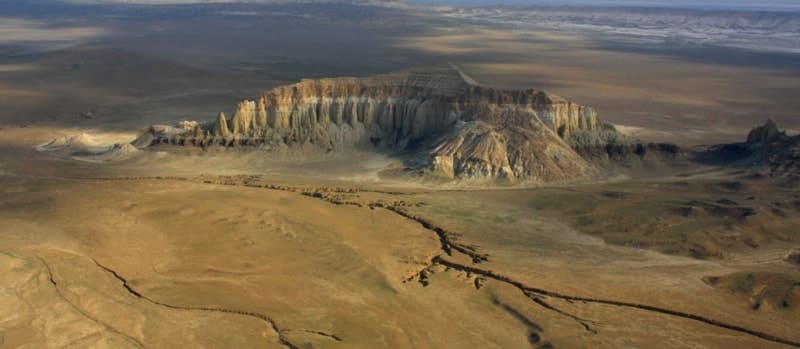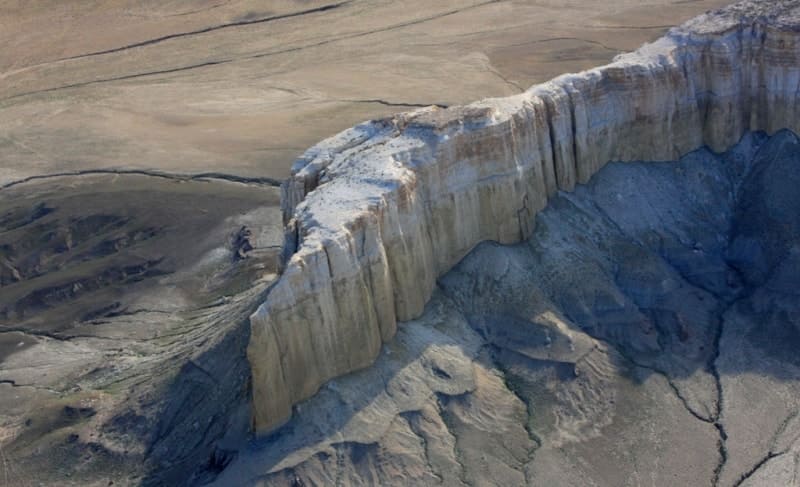 Authority and photos by 
Alexander Petrov