Zhinishke gorge.
Tour One Day Kazakhstan.
"And the cracks are like snakes on stone...
the roots of the splits are porphyry - birch...
Nomads come on horseback
on rocks barely touched by corrosion."
"Gorge". Olzhas Suleimenov.
Walking in Almaty region.
Zhinishke gorge (kaz. Zhinishke) is located in the eastern part of the Kungey Alatau ridge between its northern slope and the southern slope of the Sarytau ridge in the Kegen district of the Almaty region. The Zhinishke gorge stretches from west to northeast from the western part of the Sarytau ridge at the junction with the eastern end of the Zailiyskiy Alatau ridge and ends in a gorge in the eastern part of the Bakaly mountains.
The river of the same name flows along the Zhinishke gorge, which originates from the eastern slope of an unnamed peak 3550.9 meters above sea level from under the Amanzhol pass 3649.1 meters above sea level.
The length of the gorge from the source of the river to the mouth is 63 kilometers. From the source to the left mouth of the Kindyksai River, the gorge is very narrow with frequent pressure points and in some places resembles a canyon.
Walking along the river is difficult here. In the vicinity of the mouth of the Kindyksai, the gorge becomes wider; from the mouth of the Kindyksai to the village of Zhinishke, a motor road has been laid along the left bank. In front of the village, the road turns to the right side and on the first bridge at the mouth of the Biesuimes river the road again turns to the left side and thus reaches the bridge over the Shilik river. Below the village of Zhinishke, up to the beginning of the Bakaly mountains, for 16 kilometers, the gorge becomes more spacious and in some places floodplains are visible on the river.
For 5 kilometers, the river cuts through the Bakaly mountains from 1294.8 meters above sea level to the mouth with Shilik, along this length the river is sandwiched in a narrow gorge. From the middle course of the Akkiya River and down the right bank to the Shetensay River, in a gorge in the forest zone, there is a picturesque valley Taban-Karagai. Fishing is popular on the Zhinishka River, and there are osman and trout in the river.
Geographic coordinates of the Zhinishke gorge: N43 ° 09'37.51 "E78 ° 15'48.21"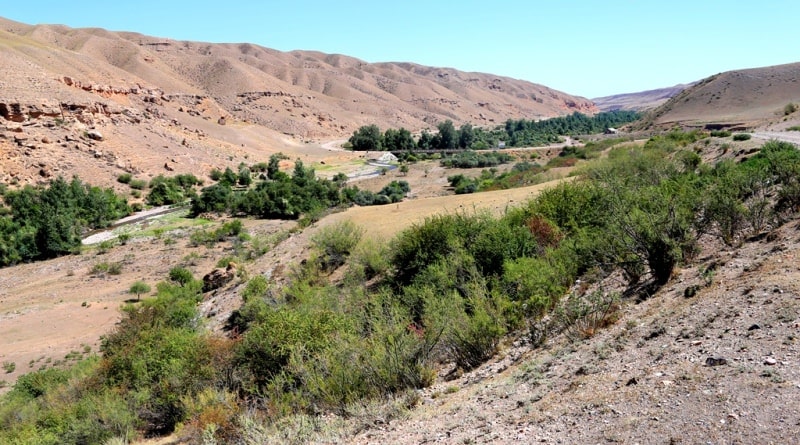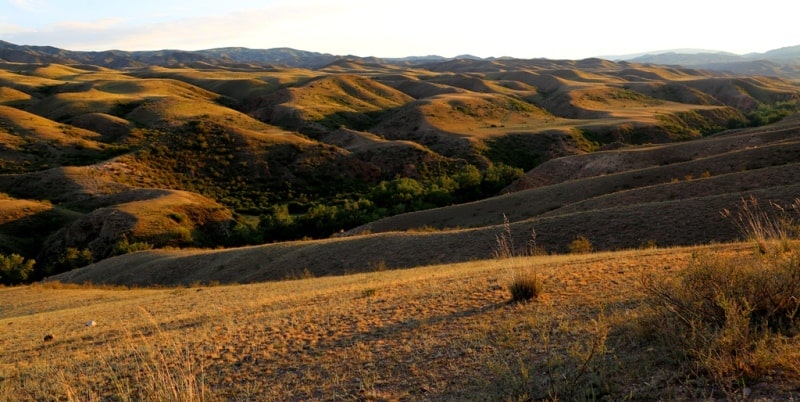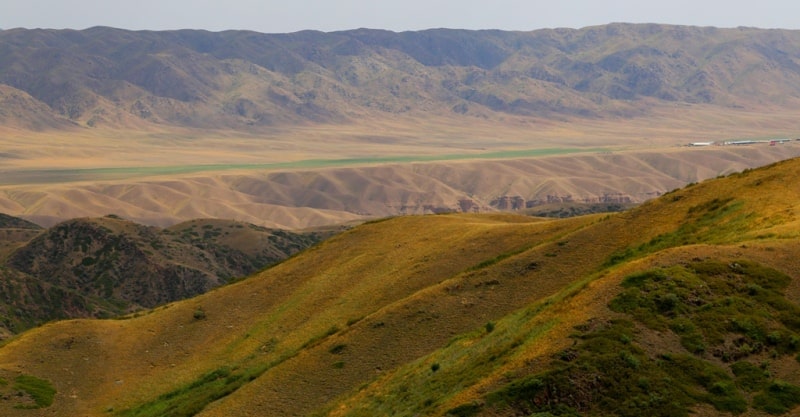 Authority and photos by
Alexander Petrov.