Zharkent-Taldykorgan region.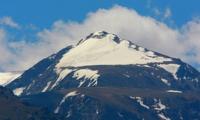 Experiential tourism in Zhungar Ala-Tau.
"I think you travel to search and you come back home to find yourself there" 
Chimamanda Ngozi Adichie.
Secondary wellness tourism in Kazakhstan.
Zharkent-Taldykorgan region is located in the foothills of Zhungar Alatau.  Zhungar Alatau is the mountain system in the south-east of Kazakhstan and in China. Northern slopes face Balkhash-Alakol Depression; southern slopes are bounded with the Valley of Ili River, which flows into Balkhash Lake.
In the lower part of the slopes there are semi-deserts and steppes, which on the northern slopes at the elevation of 1200 - 2600 m change with the meadow-forest belt (Tien-Shan spruce, Siberian fir, hardwood). Above 2600 m there is the belt of sub-alpine and alpine meadows changed with the belt of nival and glacier-nival landscapes.
The altitude of the snowline on the northern slopes is 3400 - 3600 m and on the southern slopes it is 3200 - 3400 m. The mountains contain mineral springs of Kapal-Arasan Resort. Deserts and semi-deserts turn into the steppes of foothills; above 1200 m there are deciduous forests of park type, from 1700 m there are coniferous forests, alpine meadows, where six natural reserves are located.
In the sandy deserts of the valleys you can see wormwood, sedge, couch-grass, zhuzgun; these are main massifs for winter grasslands. Large areas occupied by saxaul, gramineous plants and bushes. On the banks of the lakes and near the rivers there are forests of poplars, Asiatic poplars, tamarisks, bushes of reed and chiy, reed-grass meadows.
At the foothills, at the elevation of 600 - 700 m, semi-deserts turn into grass-wormwood dry steppes. On the mountain slopes and on the plateau up to the elevation of 1250 - 1300 m there are grass steppes and higher there are asp-birch and apple-tree forests, Tien-Shan spruces and sometimes high-grass meadows.
Mountainous alpine meadows have sedge, Altai violet. These are main massifs for summer grasslands (zhailau). Forests and bushes occupy 3.2 % of the territory. In the desert zones there are wolves, fox, hares, saigas, various gnawing animals and reptiles.
Near lakes and rivers there are boars, musk-rats. In the mountainous areas there are brown bears, badgers, ibex, argali, maral. Birds include bustards, ducks, geese, swans, and partridges. Waters contain sazan, marinka, perch and bream.
Amongst the historical monuments, Zharkent-Taldykorgan region is famous for the memorial monument "Altyn-Emel" dedicated to the first Kazakh scientist and poet Chokan Valikhanov. Zharkent Mosque in Zharkent town is also a place of interest.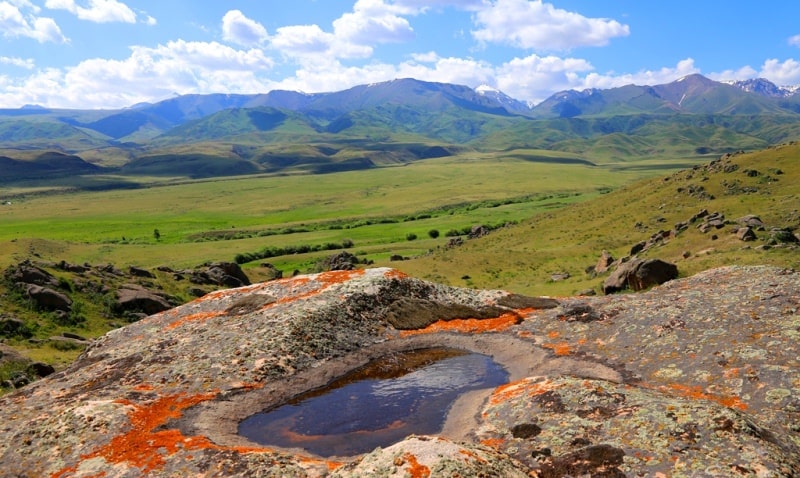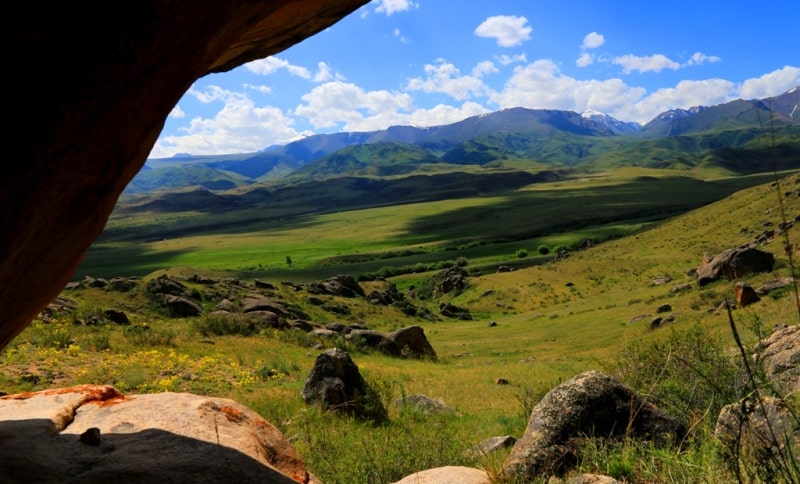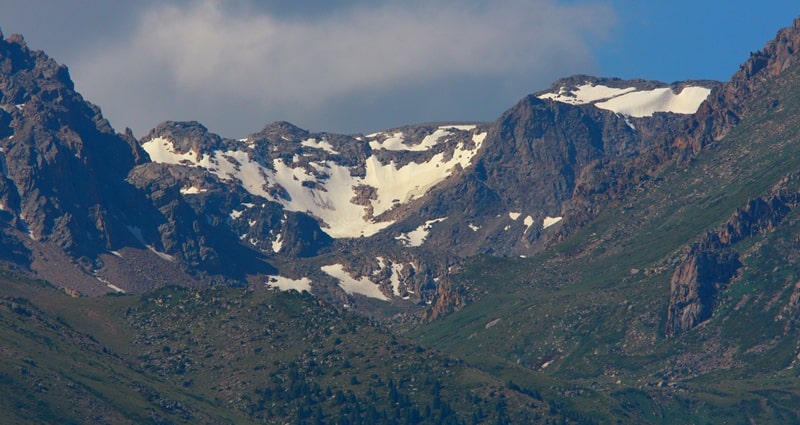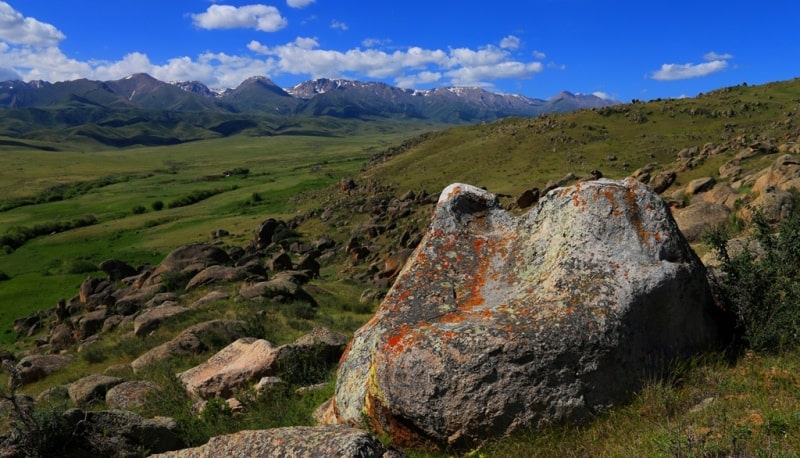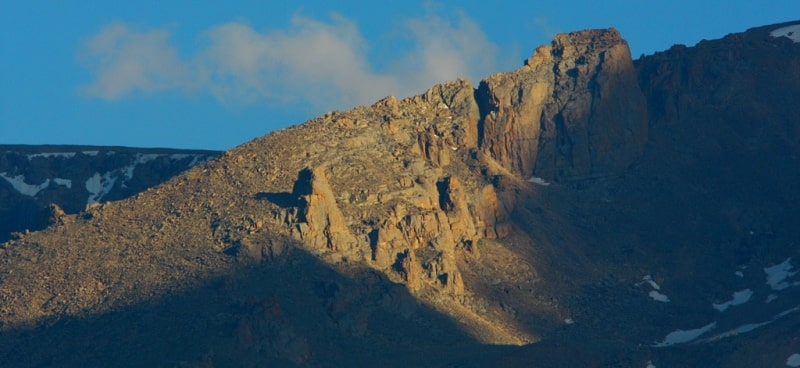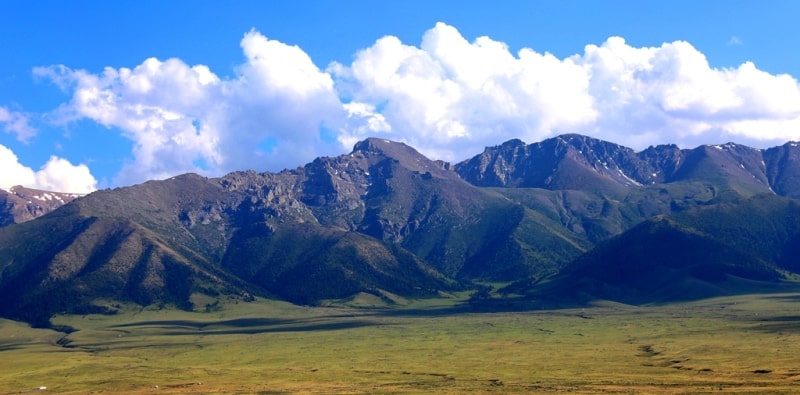 Authority:
"Zhetysu is the Land of  tourism". A Tourist Guide-book. Almaty.  2003. 68 p. and the material for this page is taken from the printed edition.
Photos
Alexander Petrov.