Zerafshan Range.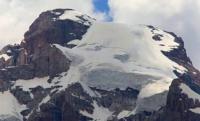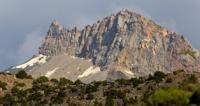 Trekkings in Uzbekistan.
"Though we travel the world over to find the beautiful, we must carry it with us, or we find it not" 
Ralph Waldo Emerson.
Uzbekistan and Central Asia Climbing.
Zeravshan Range is located in the mountain system of Gissar-Alai, in Tajikistan and Uzbekistan. It is located south of the Turkestan ridge, starting at the branching point with the Alai ridge in the Igla mountain range, 5301 meters high above sea level.
The length of the ridge is about 370 kilometers. In the eastern part of the ridge, a mountainous relief prevails. About 50 peaks exceed more than 4,000 meters above sea level, about 10 peaks exceed 5,000 meters above sea level.
The highest point is Chimtarga peak, 5489 meters above sea level. In the western part, where the ridge is divided by deep gorges of the rivers Fandarya, Kshtutdarya and Magiandarya, the mid-mountainous relief with karst forms prevails (including the Kievskaya abyss-cave).
The central part of the Zeravshan Range is - Fan Mountains. The northern slope is relatively steep, with the length of the valleys from the side of the Zeravshan River 10 to 20 kilometers, the difference in height is 2200 - 3500 meters above sea level.
The southern slope at the western and eastern extremities is more gentle, divided by long and branched valleys 20 - 50 kilometers long (in the central part up to 5 kilometers) with a height difference of 2500 - 3600 meters above sea level.
The lower part of the ridge slopes is covered mainly by mountain steppe and woody and shrubby vegetation (poplar, maple, juniper, walnut, birch, rosehip, wild cherry, etc.), alternating with subalpine and alpine meadows.
Above 3500 - 4900 meters above sea level - the nival zone. The snow line on the northern slopes of the ridge reaches 3400 - 4400 meters above sea level, on the southern slopes - 3600 - 4600 meters above sea level.
The total area of ​​glaciation of the Zeravshan Range is about 307 square kilometers. The most favorable season to visit in the mountains is from May to October. In winter and spring there is an increased avalanche hazard.
In Zeravshan ridge, more than 130 passes are known, with heights ranging from 3,000 to 4,800 meters above sea level. The simplest ways of crossing through the passes of the Zeravshan ridge pass through the passes of Khojaymus, Takali, Pakshif, Rost, Ravosang, Mushdif, Darkh, Kulikolon and others.
The main approaches are from the north, from the Ferghana Valley, through the Shakhristan pass (automobile), from the south, from the valleys of the Vakhsh and Surkhob pass through the Anzob pass (automobile) or along the valleys of the Dubursa (Sorbog) and Yarkhich rivers.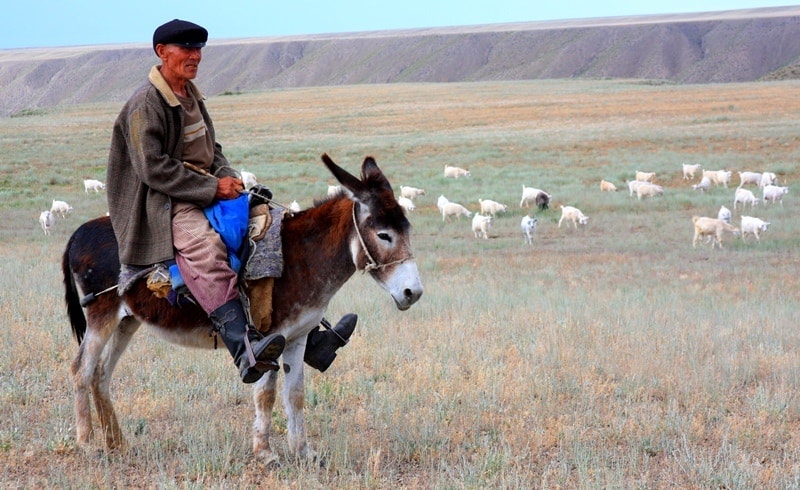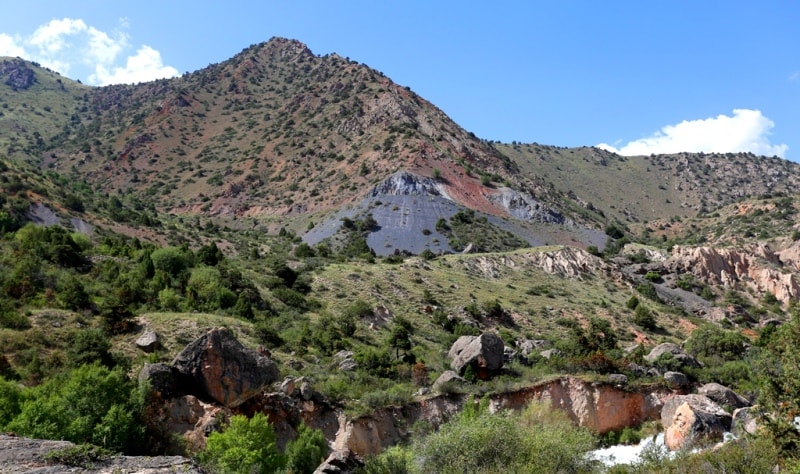 Authority:
"Glaciers." L.D. Dolgushin, G.B. Osipova. Series "Nature of the world." Moscow, the publishing house "Thought". 1989.
Photos
Alexander Petrov.