Water tower at Timur station.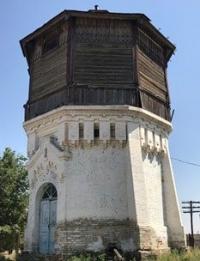 Unusual travel in Turkestan.
"The greatest misunderstanding is to go into morality when it comes to historical facts"
Didro D.
Travel across Shymkent and Central Asia.
The water tower at Timur station dates from the beginning of the XXth century, located on the outskirts of the village of Shaulder near the railway in the Otrar district of Turkestan region. Belongs to the complex of buildings of the railway station of Timur station and is an example of an engineering structure of the early XX century.
A two-tier plan, an 8-sided tower on a high two-stage basement, completed with a wooden 8-pitched roof with a ventilation device in the form of a turret in the center. The first tier is made of brick, on the facade the corners of 2 opposite faces are strengthened by 4 buttresses.
The decor used the ornamental arch of the entrance opening decorated with a brick pattern in the shape of a sandric. The second tier is wooden, sheathed with boards, completed with a cornice. On the ground floor there is an engine room, on the second there is a narrow metal staircase, there is a water tank.
Geographic coordinates of the water tower at Timur station: N42°49'30,04" E68°26'32,08"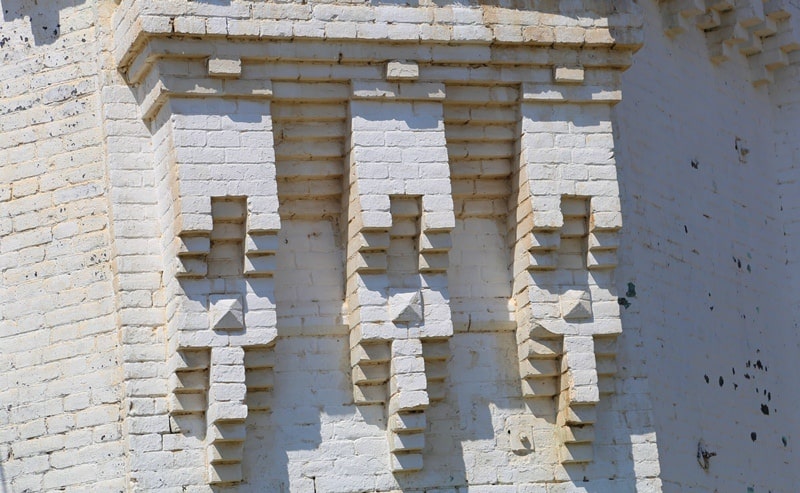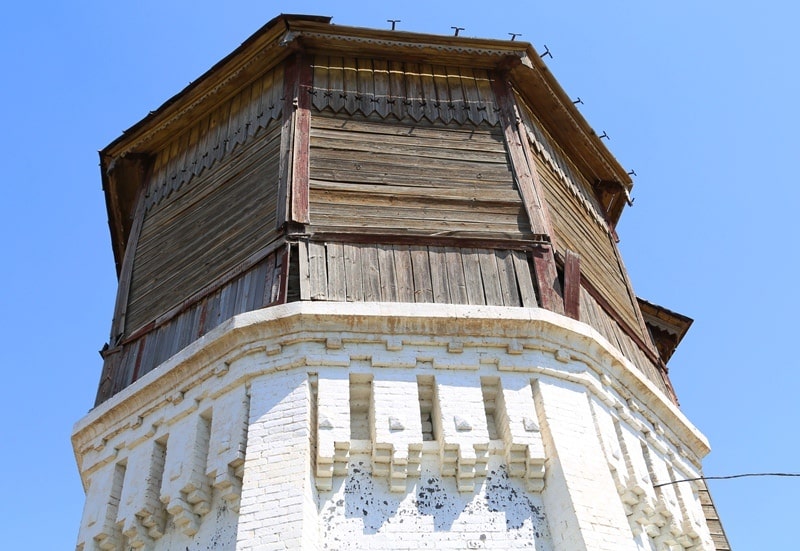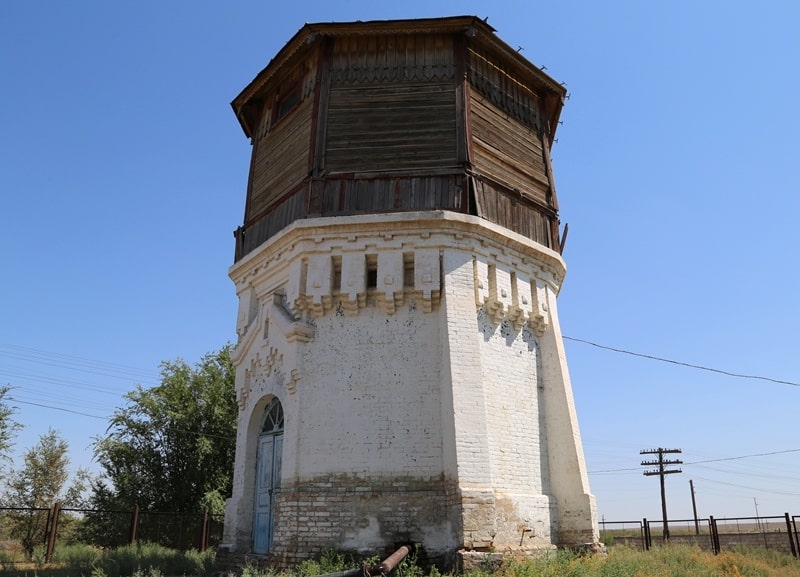 Authority:
D. A. Taleev. "Code of monuments of the South Kazakhstan region." Architectural and archaeological heritage of the South Kazakhstan region. In the framework of the regional program "Cultural Heritage". http://www.farsah.kz
Photos
Alexander Petrov.