Walk to the waterfall Uzun-Kargaly.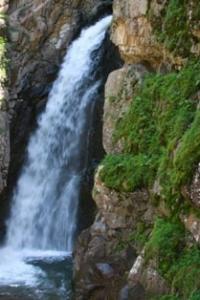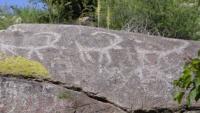 Mountain Hiking in Zailiskiy Alatau.
"If people are singing around the campfire, these are tourists, if they shrug their shoulders, this is a fisherman"
Brief description of the tour route to the river Big Shymbulak:
Almaty - Upper Kaskelen highway - Kaskelen settlement - Kargaly settlement - Almaty.
The distance of the route: 132 km.
Season: April - September.
The distance of the active part of the walk: 8 + 8 = 16 km.
Duration of the tour: 1 day.
Detailed program of the walk in the Uzun-Kargaly gorge:
Mountain Weather in North Tien-Shan.
Transfer: Almaty - Kargaly village (54 km). To the village of Kargaly, we will go along the Upper Kaskelen highway, this is a convenient and fast way. The village of Kargaly (Fabrichny) is interesting because here in the spring of 1908, a merchant from the town of Verny, Sergei Grigorievich Shakhvorostov, in the share with his son-in-law Fedor Pestov, conceived to build a cloth factory.
For the production of cloth need wool and plenty of pure water. All this is enough here, plus everything is cheap labor. In the spring of 1909, factory walls were built, and a roof was built in the summer. September 25, 1909 the first batch of wool entered the weaving shop.
We will pass the village of Kargaly and along the road that passes along the left side of the Uzun-Kargaly river we will rise to the water intake on the river. Here, we will leave the car and continue on foot. From here to the waterfall, which is located on the river Big Shymbulak 8 kilometers.
Before the dam, which was built on the Uzun-Kargaly river, we will climb along the left side of the river, then along the dam we go to the left side of the river and continue to the waterfall. One kilometer above the dam, on the right bank of the river, rock carvings of wild animals are on a large stone.
We pass right, a small tributary Small Shymbulak, from here to the waterfall is 3 kilometers. From the mouth of the Big Shymbulak river to the waterfall there are about 600 meters left, this section of the path passes along the riverbed, along the stones, it is necessary to overcome large stones, before the waterfall a level place awaits us.
It should be noted that the sun's rays do not reach the waterfall, it always remains in the shade. Walking around the waterfall.
Return to the water intake, transfer to Almaty.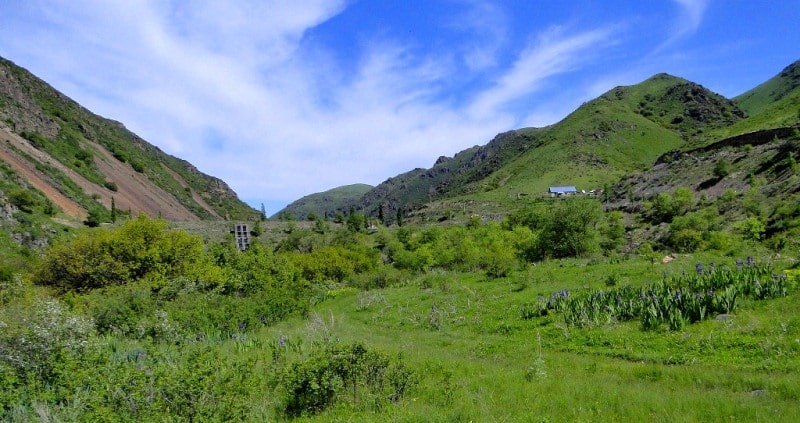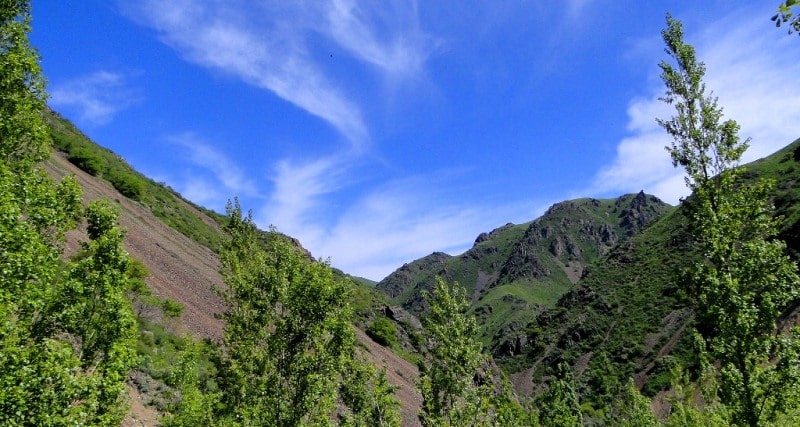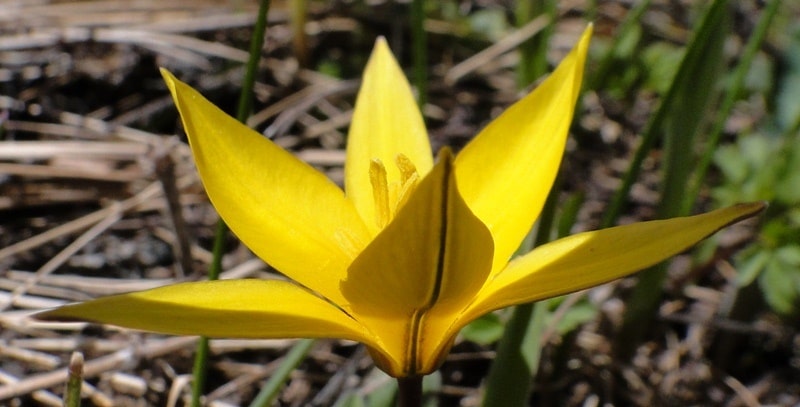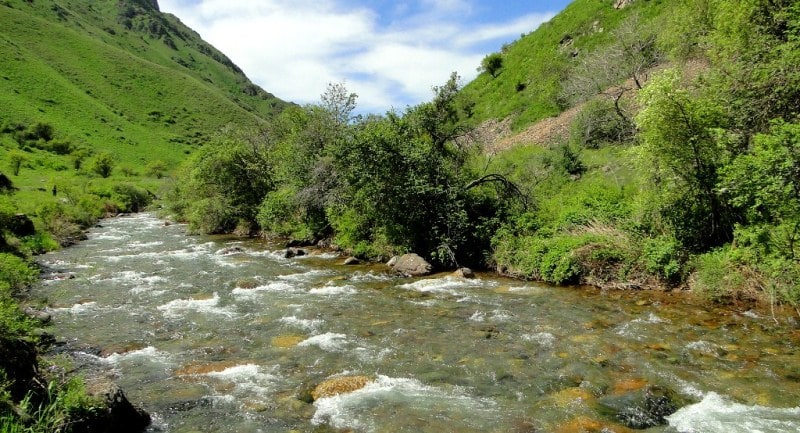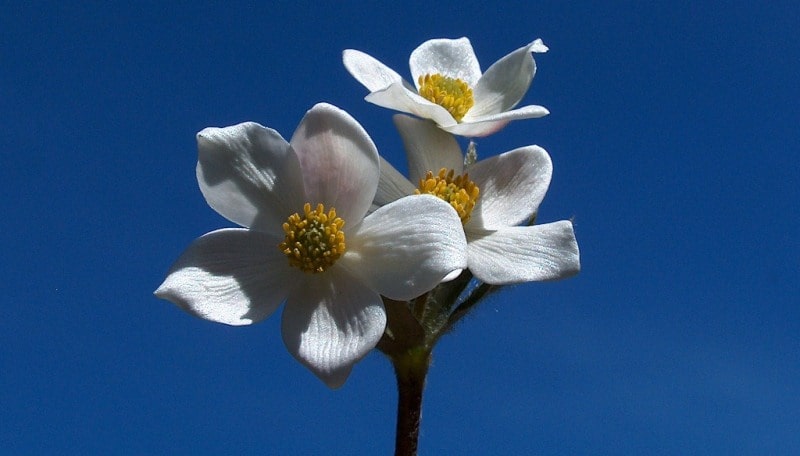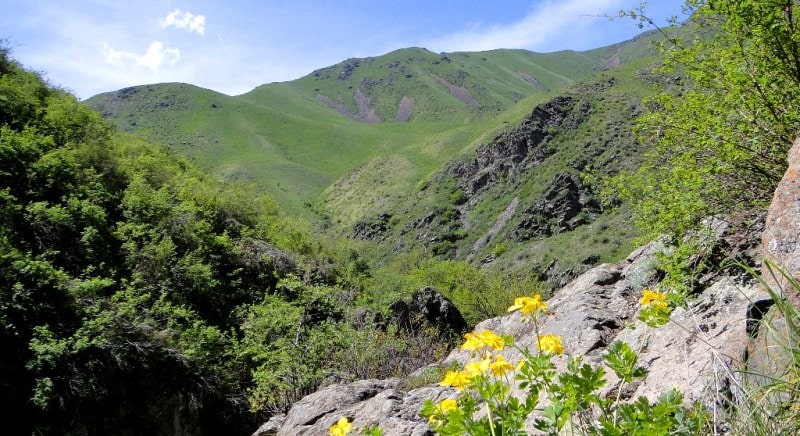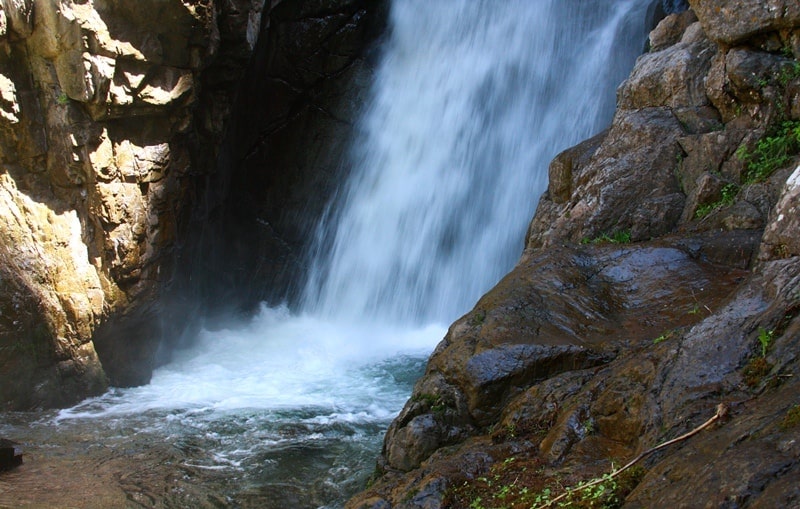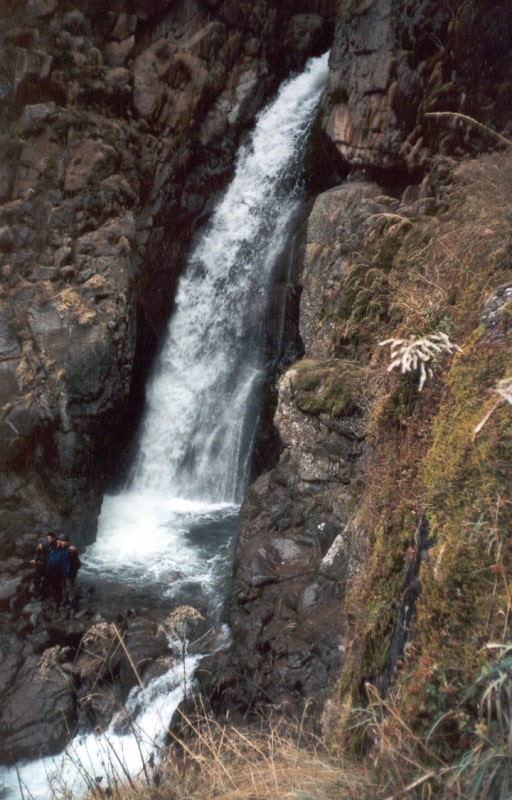 Note:
Author program of Alexander Petrov. Copying and introduction -  from the sanction of the author  petrovsra@mail.ru
Photos by
Alexander Petrov