Walk on Ulken Keme on Boszhira.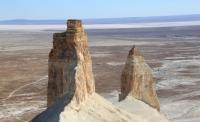 Mangyshlak Tours, Travel and Excursions.
«Nature does nothing without purpose or uselessly»
Aristotle.
Tour catalogue - Mangyshlak Silk Road Adventures.
In vicinities Boszhira each mountain ancient precipices escaped from destruction have the names. This mountain on which we shall make walk is called - Ulken Keme. It is a part island precipices has the extended, oval form, on district he was stretched from northwest on a southwest.
From western and east party he has breakages in height on 20 meters and in some places of a precipice of breakages much more. Extent  Ulken Keme from a place of an output on it, from a stone ancient wall, before breakage to Azu Tisteri - 200 meters.
In the most southern part Ulken Keme the width it does not exceed 20 meters, and in initial, northern part, width - hardly more than 40 meters. These eminences - mountains are separated from the main thing Western precipices Ustyrt and are in depth of a hollow.
The hollow saline land Karashek is in 10 kilometers to the south from natural boundary Boszhira. The way on Ulken Keme begins with the western party where the highway comes to an end at cretaceous downturn, which tourists name Harbour on which it is necessary for us to rise on a small cretaceous plateau which Borly Tau and Ulken Keme is between mountain.
Having risen on a plateau, we go on northwest crossing a small canyon, we pass cretaceous mountain on the right which closely adjoins east slopes Ulken Keme and gradually we rise to east slopes of mountain, then we pass траверс east slope on cretaceous gullies going on the south.
Tracks it is not visible, but the logical way of movement is visible along east slope and soon we come to a place, whence it is already visible a track which deduces us to an ancient stone wall.
This ancient wall, has been combined by hands of people to fence off a steep place escaped precipice from other part of mountain, thus it was original shelter. We pass a gate of a stone wall and we leave on a surface escaped ancient precipice and here we on Ulken Keme In some places surface Ulken Keme is cut up by cracks.
It is necessary to be extremely cautious at approach edge of breakage. Many tourists like to be photographed on edge of southern breakage, on a background of Azu Tisteri Boszhira. I recommend to lay down in the beginning on a stone surface and then to creep up to the edge of breakage, thus it is possible to secure myself against unpleasant sensations of approach a precipice.
Returning to Harbour on a way of rise.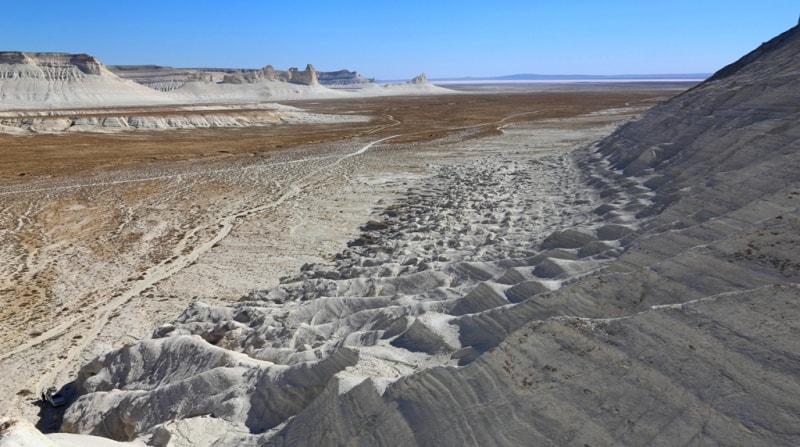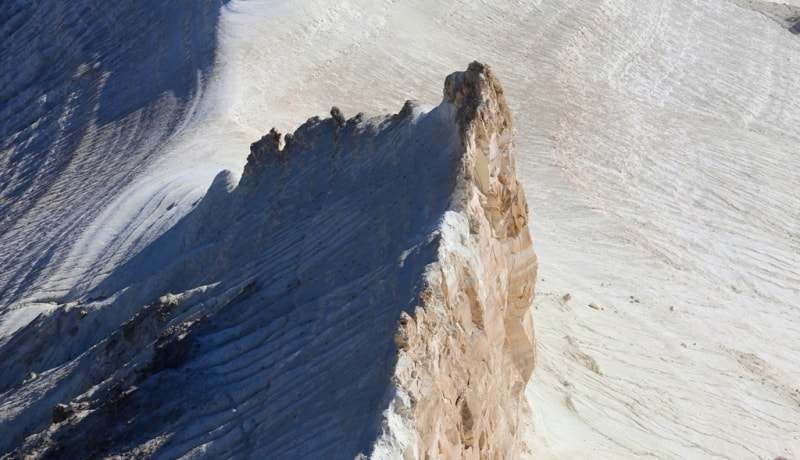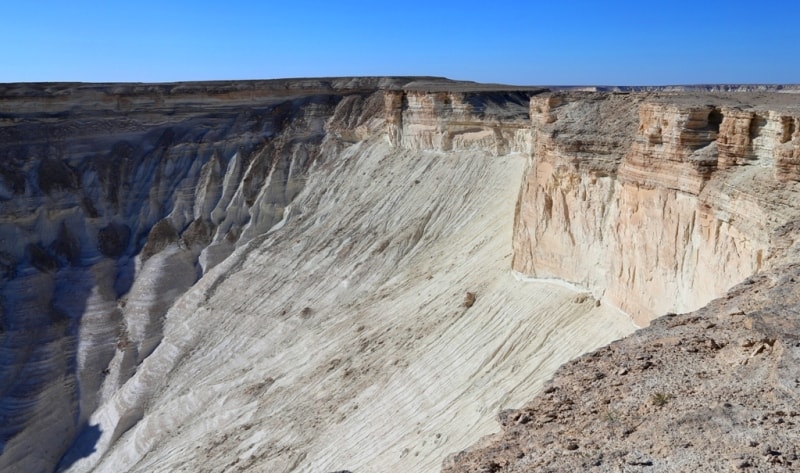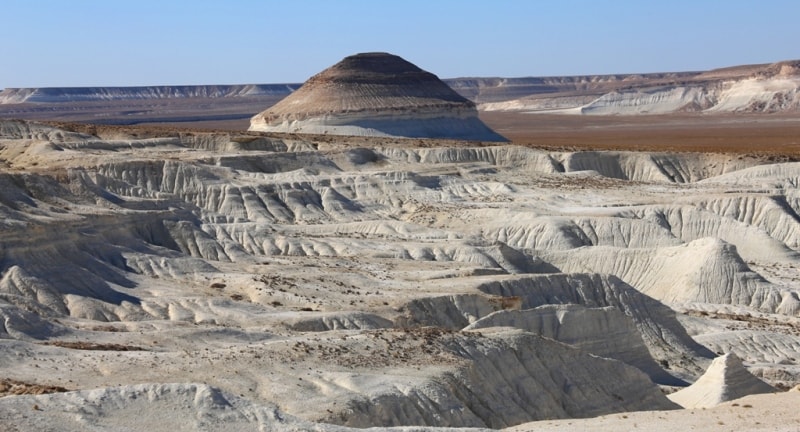 Authority and photos
Alexander Petrov.