Tulipa sogdiana.
 The List of tulips of Kazakhstan.
"Snow is both sides of the same page
It covers the grave and the tulip" 
Richard L. Ratliff.
Excursion to Tulipa sogdiana on Mangyshlak.
Tulipa sogdiana Bunge. 10 - 25 cm tall, bulb ovoid, 0,7 - 1,5 cm thick, with black-brown, coriaceous, strong woolly inner tunics. Stem is glabrous; leaves 2, rare 3, more or less straddled, reclinated, sometimes slightly curly, glabrous, lanceolate-linear, the lower is wider, 4 - 10 mm wide, not exceeding the flower.
Flower one, rarely 2; perianth lobes are white, with hardly visible tints of pink, yellow at the base, 15 - 25 mm long, the outer are oblong-lanceolate, acute, dingy-violet on the outside, nearly 2 times narrower than inner, the inner are ovate, obtuse, with short mucro, narrowed towards the base and slightly ciliated there. 
Stamens are 2 - 2,5 times shorter than perianth; filaments are yellow, with short mucro; ovary is shorter than stamens, with very short style; fruit case is oblong, about 1 cm wide and 1,5 cm long with short tip.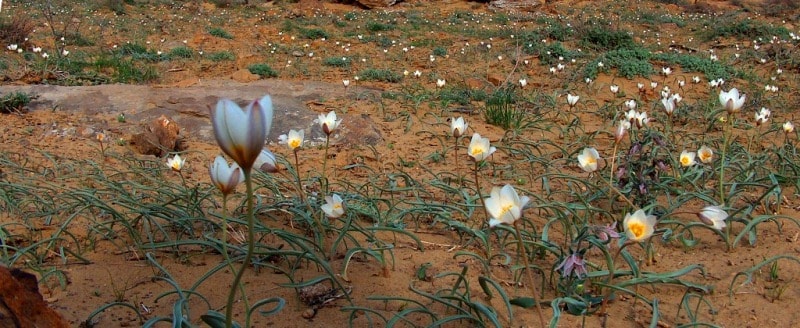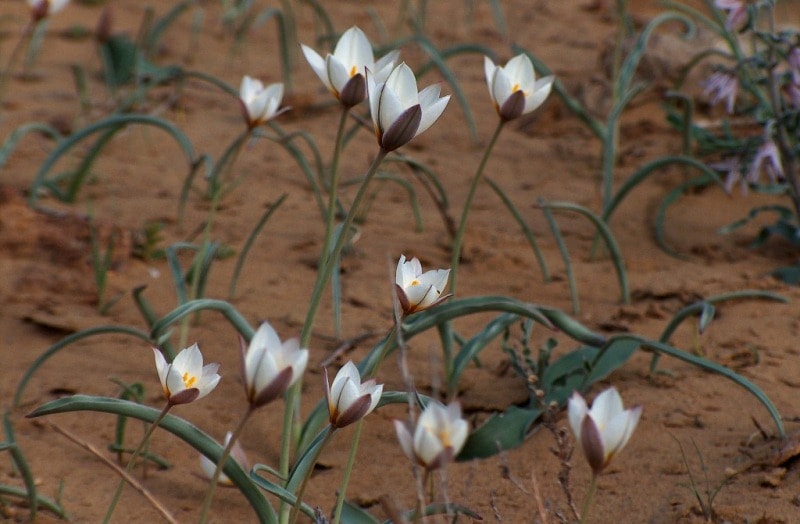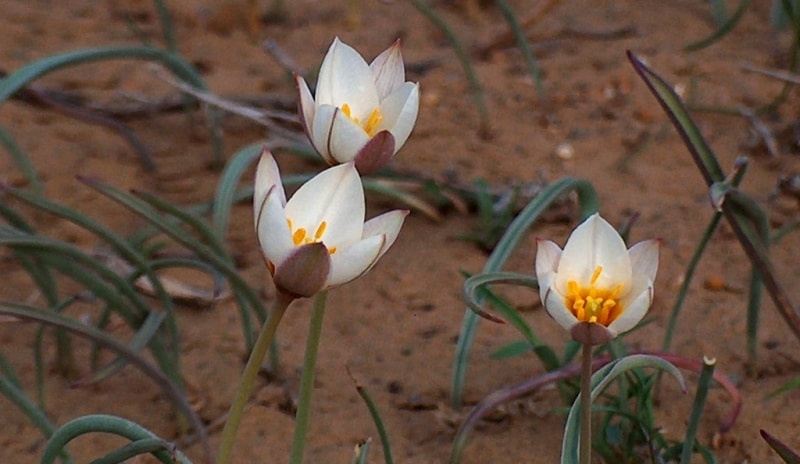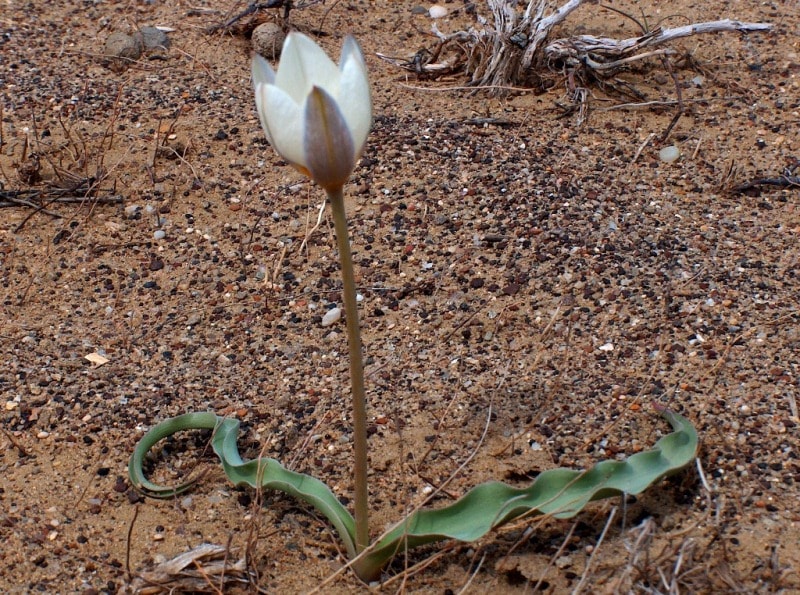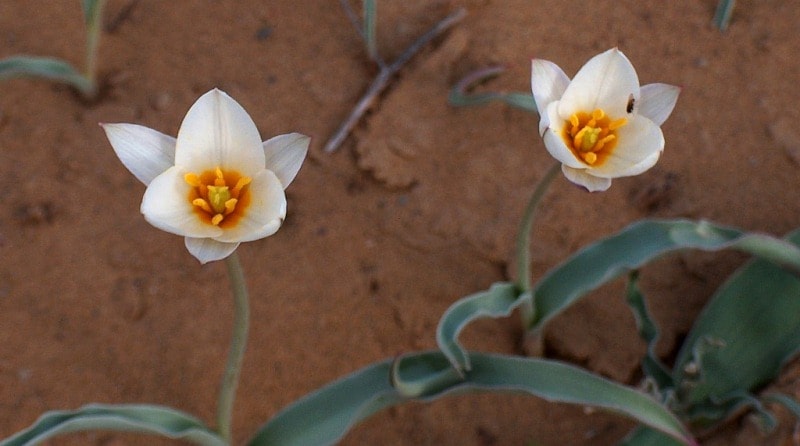 Authority
"Tulips of Kazakhstan". Almaty, LTD "Almatykitap baspasy". 2010, 272 p. Illustrated.
Photos
Alexander Petrov.