Tulipa orthopoda.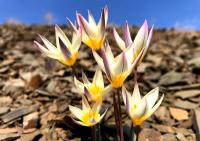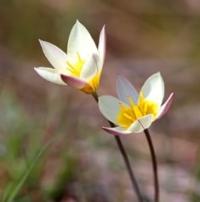 Wildlife Tulip Tours Kazakhstan.
"Tulips caress the gaze, alas, only a week,
Blossom on the slopes of the mountains, alas, only a week.
I go from end to end, crying in despair:
"Loving beauties is nonsense! They've been faithful for a week!"
Baba Tahir. "Both heaven and earth..." End of X – XI centuries.
Tulip & Flower Tours Kazakhstan.
Historical reference on Tulipa orthopoda.
For the first time Tulipa orthopoda is described by I.A. Vvedensky in 1935. In the book "Flora of the USSR", he published a detailed diagnosis in Latin only in 1971. Typical copies stored in Tashkent were collected by N.V. Pavlov and S.Yu. Lipshits on April 5, 1930 in the Ushuzeni tract (Karatau Mountains).
According to R.V. Kamelina (1990), this species of hybrid origin, relatively young, originated in the Pleistocene epoch as a result of pre-existing contact with the Altai and mountainous Central Asian species.
Short description Tulipa orthopoda.
Bulb up to 1.5 cm in diameter, with leathery reddish brown scales, with long spiderwebs strongly pubescent from the inside. The leaves, 2, are very close, almost opposite, linear, much longer than the flower. Stem almost not pronounced, flowers on short, drooping pedicels, collected in a "bouquet" of 2 - 3, or single, small, up to 2 - 2.5 cm tall, white, with a yellow bottom.
The thread of the thread, like the anthers, is yellow, with a hairy ring at the base. The fruit is up to 2.7 cm tall and 1.5 cm wide, the number of normally developed seeds is up to 80. Reproduction is seed and vegetative.
Phenology Tulipa orthopoda.
It blooms in late March - April, bears fruit in late May - early June.
Ecology Tulipa orthopoda.
The clay and rocky slopes of the lowlands.
Distribution of Tulipa orthopoda in Kazakhstan.
The Karatau Range (Turkestan and Zhambyl region). Endemic view.
Cultivation of Tulipa orthopoda.
In culture, little is known. Tested Z.P. Bochantseva in Tashkent, in Almaty for the first time by Academician N.V. Pavlov. In our collection, the bulbs transferred by the bulbs have flowered, gradually falling out, for more than 10 years.
Appeared in a large number of individuals of vegetative origin bloom individually. Laboratory germination of seeds is 52 - 66%, the rest period is equal to that of desert species (21 days), germination is more protracted, for 40 days. Seedlings bloom for the first time in the 5th year of life.
The practical significance of Tulipa orthopoda.
The original dwarf form, promising for rock gardens. Valuable very early timing of flowering and intensive vegetative reproduction.
Protection in Kazakhstan Tulipa orthopoda.
Partially protected in the botanical reserve Berkara. Individuals from this population, possibly of hybrid origin, since they have intermediate morphological features that bring this species closer to T. turkestanica.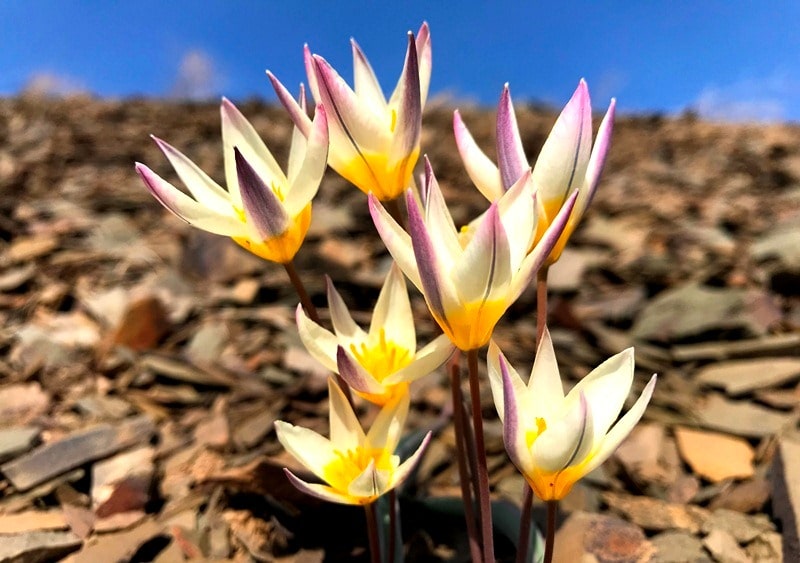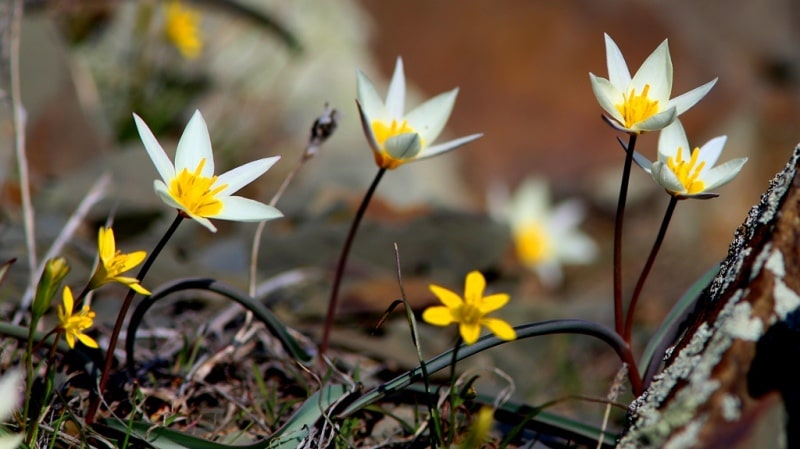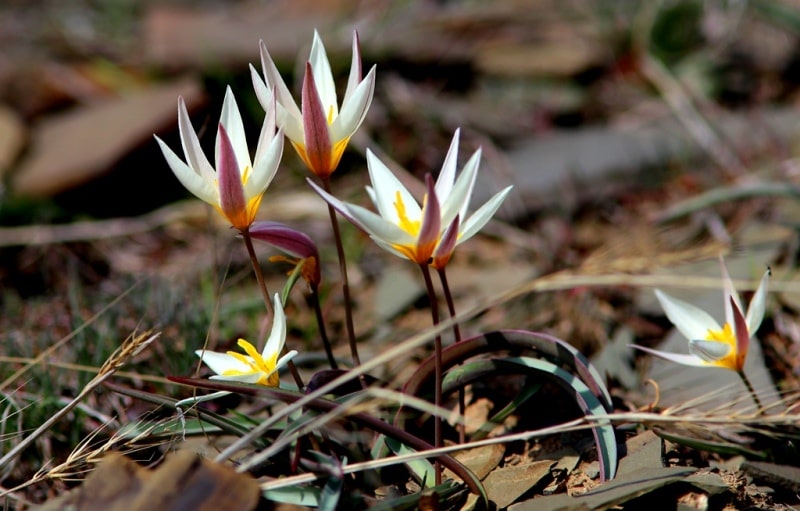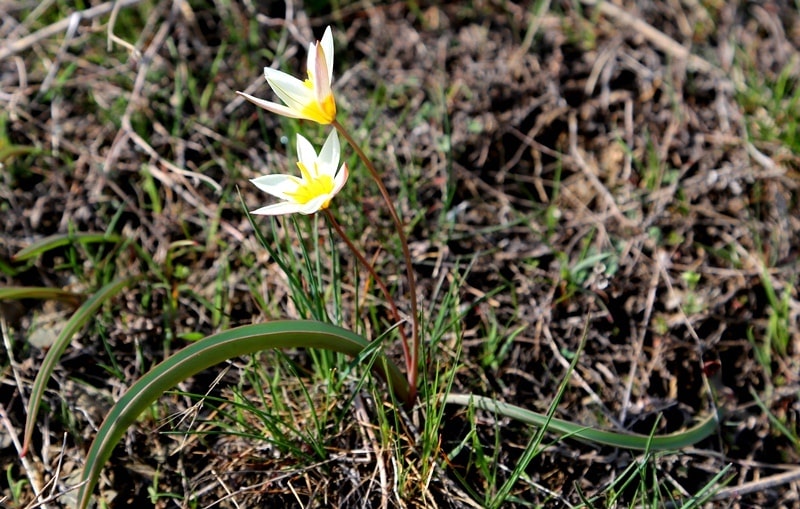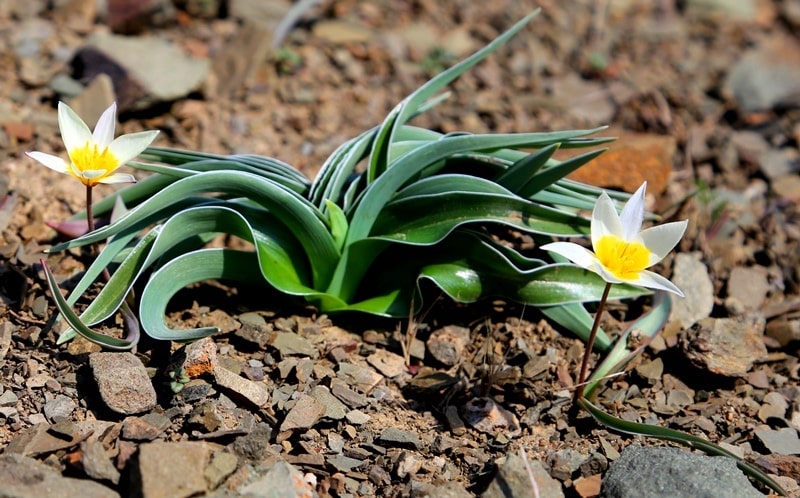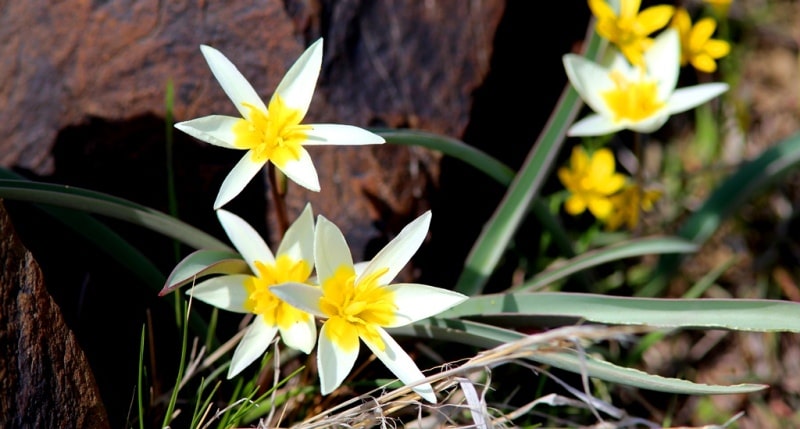 Authority
ttp://flower.onego.ru
Photos by
Alexander Petrov.