Tik-asar ancient settlement.
Cities of Kazakhstan.
"Our only duty to history is to constantly rewrite it"
Oscar Wilde.
Information about Kyzylorda region.
The Tik-asar settlement is located on the Asankara mound with a height of 107 meters above sea level in the Karmakchinsky district of the Kyzylorda region, 14.8 kilometers to the west just north of the village of Aldashbai Akhun and 23.6 kilometers to the south-west of the village of Turganbet.
By the nature and layout of the fortress walls with the settlement of Dzhety-asar No. 13, in addition to the northern extension on the fortress Bedaik-asar, only Dzhety-asar No. 10 (otherwise Tik-asar), located 12-13 kilometers to the east, approaches.
Powerful fortress, brick walls, preserved to a height of more than 13 meters, had vaulted galleries with loopholes and protruding towers, subrectangular in plan, with rounded corners. Reconnaissance excavations revealed the presence of several floors inside the towers, their vaulted ceilings, as well as the floors of the second and third floors of the defensive corridor.
Powerful fortress walls with defensive corridors enclose the tobe in terms of irregular sub-rectangular shape, with an area of ​​80 x 50 meters. To the west, south and east of this fortress, there are low rampart remains of walls that limit a significant territory, measuring 100 x 55 meters.
Pottery and other finds allow us to speak of a significant period of habitation of the monument (especially its central high part), which ceased to exist not earlier than the middle of the first millennium AD.
Geographic coordinates of Tik-asar ancient settlement: N45 ° 02'07.19 "E63 ° 38'18.10"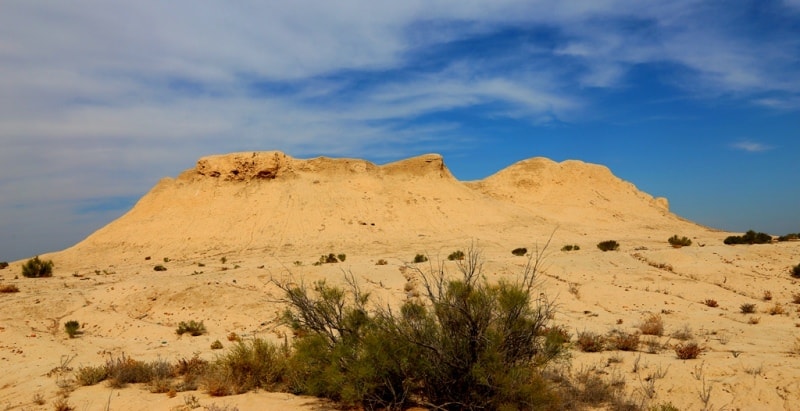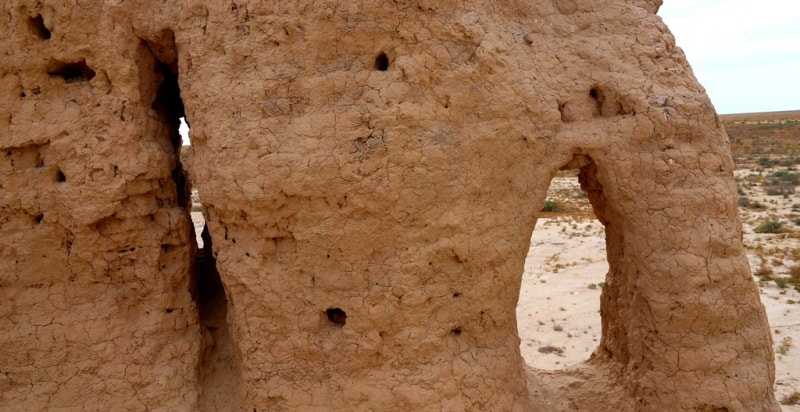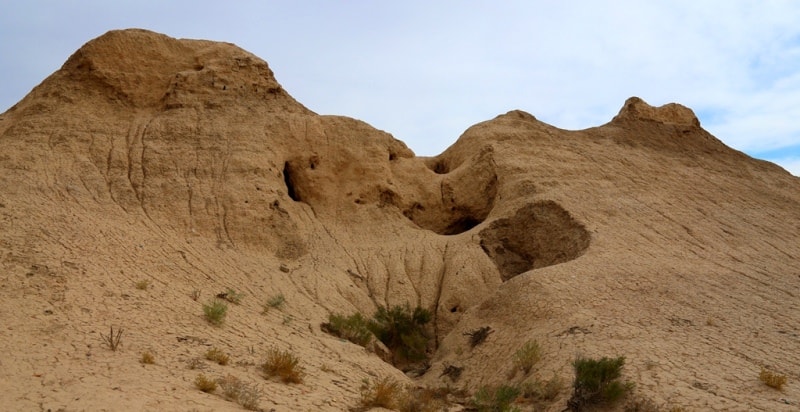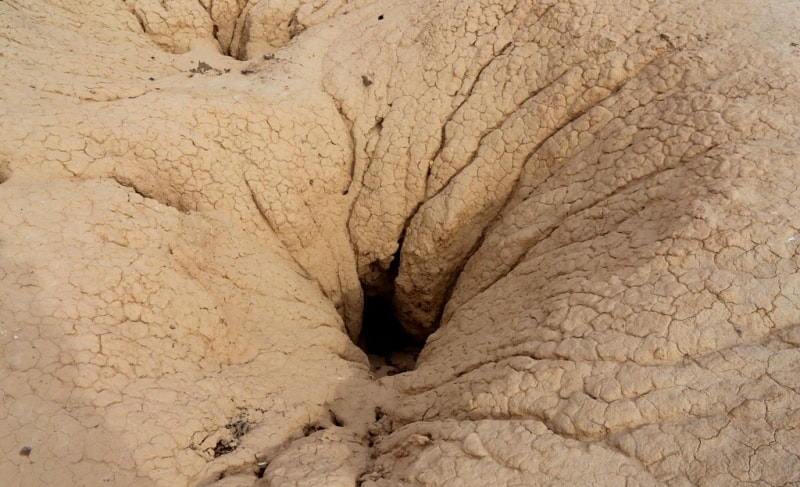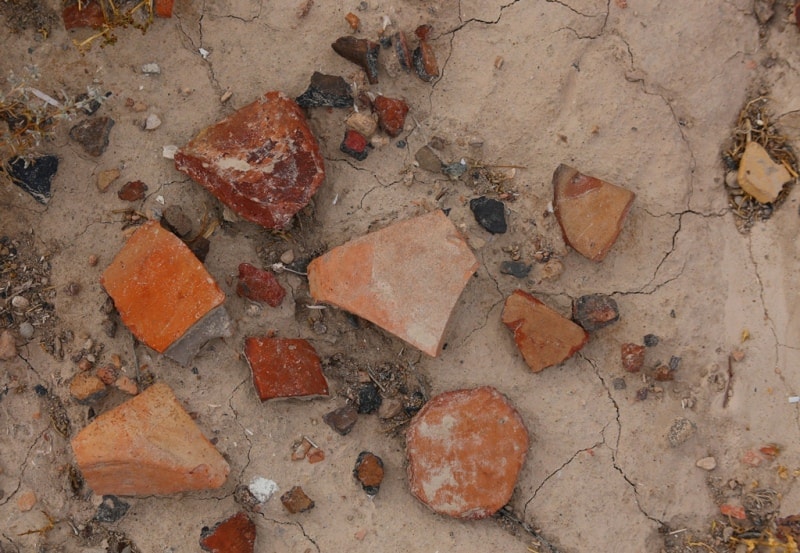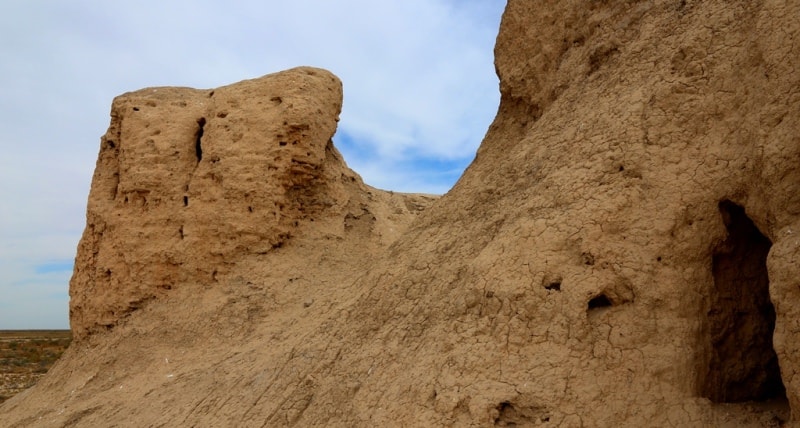 Authority:
L.M. Levina. "Ethnocultural history of the Eastern Aral Sea region. 1st millennium BC -1 millennium AD ". 1996 year. Publishing house "Eastern Literature".
Photos by
Alexander Petrov.