Terekty valley in Ulytau.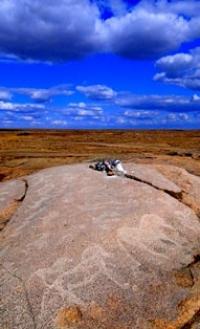 Tours Kazakhstan.
"Follow your path and let people say whatever"
Dante Alighieri.
Jeep tours in Ulytau.
The Terekty (Tereki) valley is located in the southern part of the low Terekti mountains, 11 kilometers north and slightly west of the Karaganda - Zhezkazgan highway, 16 kilometers north and slightly west of the Terekty village, 81 kilometers north-east of the town of Zhezkazgan, in the Ulytau district of the Karaganda region.
The Terekty valley is a picturesque place from a historical and natural point of view. Ancient settlements, burial grounds and necropolises - Akbay, Kozhebai, Terekti, springs - Koklaktas, Sarytauz are concentrated more than 20 kilometers in all directions from the valley.
There are concentrated low hills with a height of 458 to 502 meters above sea level, the beds of drying up rivers - Kozhebai, Zhantura, Saidarlysay, Karasai, Karasu, Akman, which in the spring turn into stormy streams of melt water.
To the east of the tract there is another tract with an unusual name for these places - Araltobe. In the southeast there is Mount Shektas 465 meters above sea level with a visibility from the mountain up to 8 kilometers.
To the west and a little to the north is the dominant Terekti peak with a height of 502 meters above sea level, which is the highest in the surrounding mountains. The historical and archaeological complex of Terekty consists of a gallery of rock paintings - petroglyphs, a Neolithic site, settlements and necropolises of the Bronze Age, burial mounds of the Early Iron Age, the remains of horizontal and vertical adits, in which ores and semiprecious minerals were mined, mazars of the XIXth century.
Stone blocks - remnants - are all covered with petroglyphs of the Bronze Age (second millennium BC). Local artists loved to depict animals - horses, camels, bulls. There are plots dedicated to hunting, and drawings that speak of sun worship.
A local legend tells about the origin of the rock paintings: in ancient times, a wise man found a salutary refuge here. The rocks, reminiscent of pancakes stacked on top of each other, sheltered the old man from the wind and exhausting heat, and a nearby spring quenched his thirst.
Since then, this place has been considered holy, and the water from the spring has been considered healing. Ancient people left numerous drawings on the rocks. A peculiar technique of drawing consisted in the fact that at first the ancient man applied the contour of the image, and then smoothed the drawing along the contour with pebbles.
Geographic coordinates of the Terekty valley: N48 ° 12'46.02 "E68 ° 37'08.07"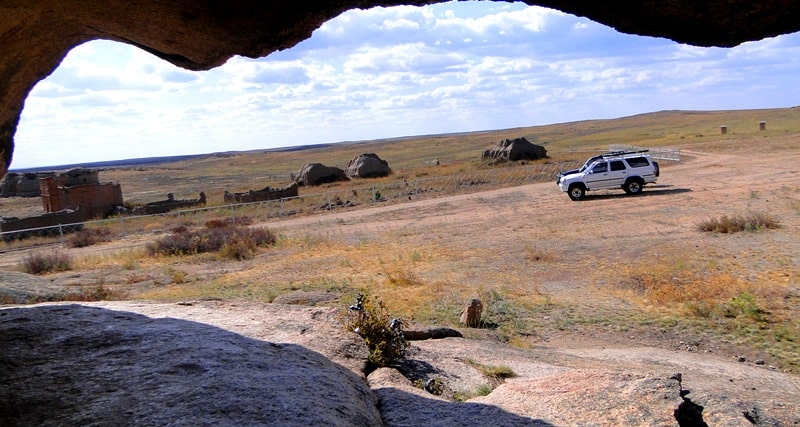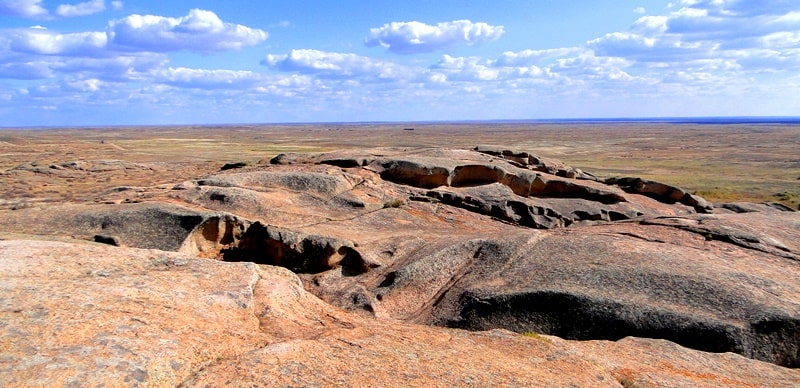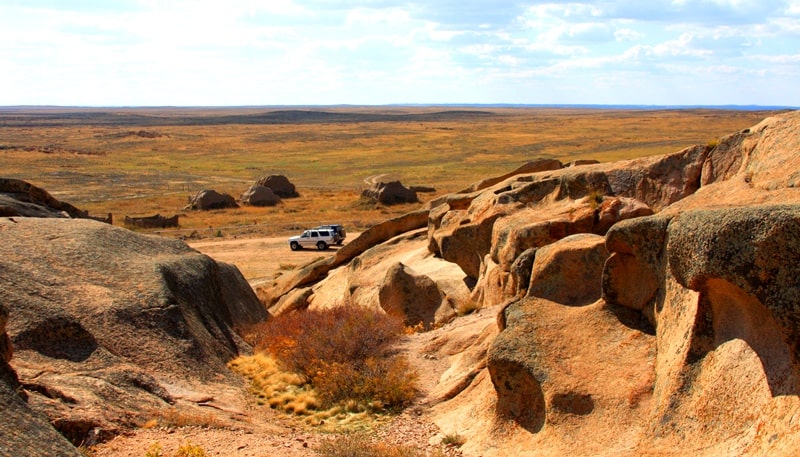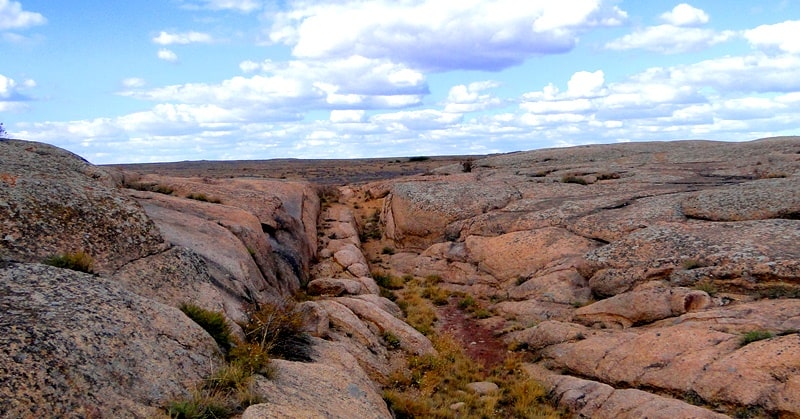 Authority and photos
Alexander Petrov.