Tamgaly-tas drawings.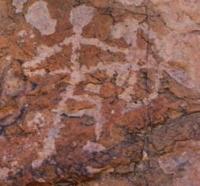 Tamgaly-tas Petroglyph Tours on the Ili River.
"Tamgaly Tas is a very rare monument. This is a sacred temple of Buddhists, which was used for prayers and meditation. Similar to Tamgaly Tas images were found in Kyrgyzstan, China, India, Pakistan and the homeland of Buddhism, Tibet."
Renato Sala. Italian archaeologist.
Archaeological tours to Tamgaly-tas petroglyphs.
The Tamgaly-tas tract is located 114 kilometers north of Almaty. Here, unique cave paintings were found that can, without exaggeration, make the real property of an art gallery of antiquity. They are the embodiment of several periods of history and contain a lot of materials useful to archaeologists.
Here were found more than 4,000 drawings that date back to the Bronze Age. Rock exploration in Tamgaly Tas began at the end of the 19th century. In 1875, Chokan Valikhanov made sketches of the area, in 1897 - 1898, Mongolian scholar Alexey Pozdneev in the Izvestia of the Russian Geographical Society gave a detailed description of the inscriptions and drawings.
Nikolai Pantusov, who explored the area in 1897, wrote: "The Kazakhs (in the original Kyrgyz) who roam in this area only say that they know from the stories of their ancestors that the painted images and inscriptions on the stones were made by Kalmyks before coming to these places are Kyrgyz.
The nomadic Kyrgyz came here twenty years ago from the Karatal and Koksu rivers; Earlier they lived here Dulat, who went to Vernensk district. About Tamgaly-Tas, these Kyrgyz have very little information. The Tamgaly-tas locality got its name from the Kyrgyz people and means "stone with signs".
On both vertical planes of the gorge and shale exits, you can see embossed images of various figures. These are domestic animals, camels, bulls, deer, argali, etc. Here you can also decipher the scenes of various rites, hunting, figures of men and women and much more, which is valuable information about the life, beliefs and activities of people from distant eras.
There is a legend that in the X century, when one of the Buddhist missions stopped on the banks of the Ili River during a trip to Semirechye, an earthquake occurred and a large piece of rock fell to the ground, which was regarded as a sign of the need to return to India.
On a breakaway piece of rock, they carved three images of Buddha. On the adjacent rocks you can find other images of him. In addition to Buddhist drawings and inscriptions, there is a stone with ancient Turkic runic inscriptions of the 8th-9th centuries, presumably left by the Kipchaks.
The Tamgaly-Tas complex is an outstanding monument of art, history and culture in Kazakhstan. A visit to this gorge guarantees an unforgettable experience of the surrounding nature and energy of this ancient sacred place.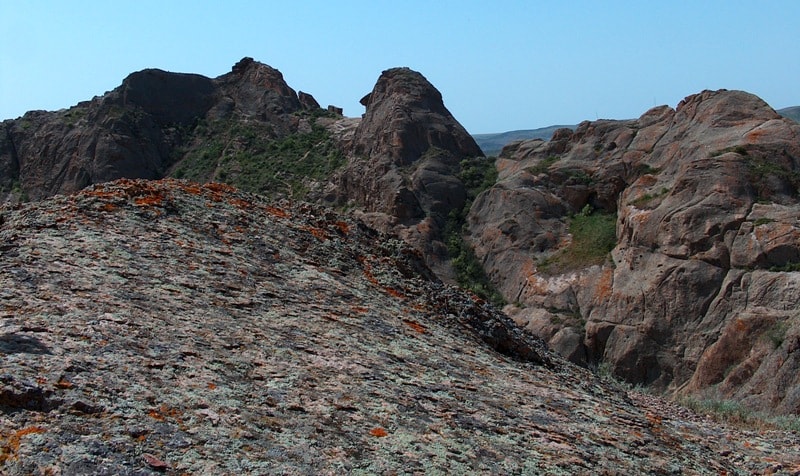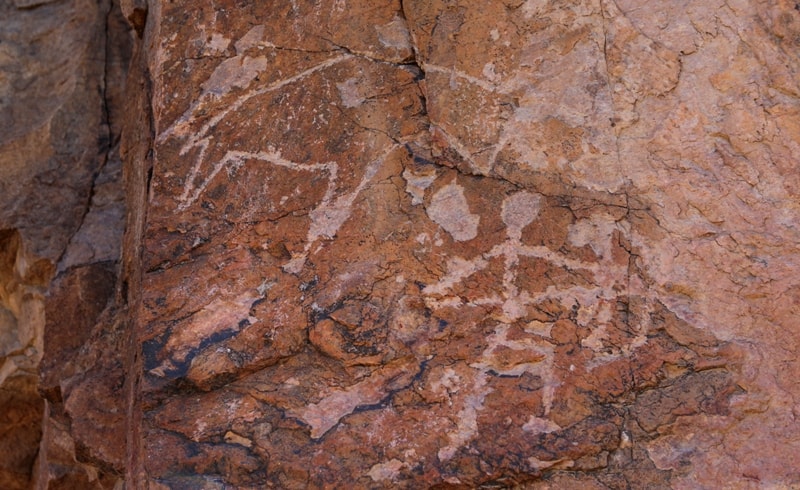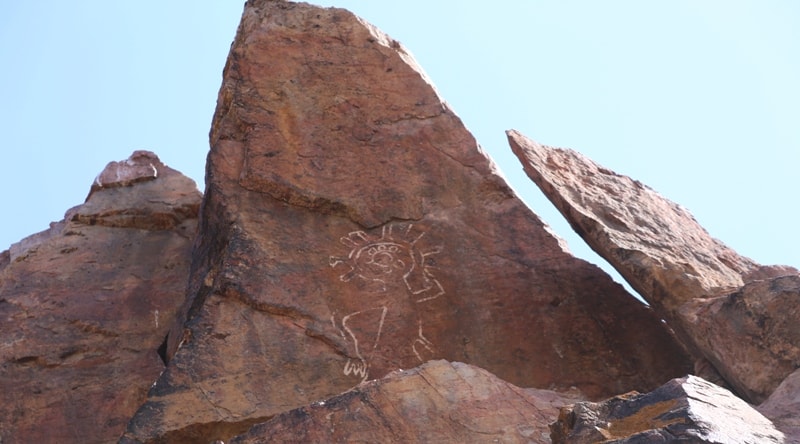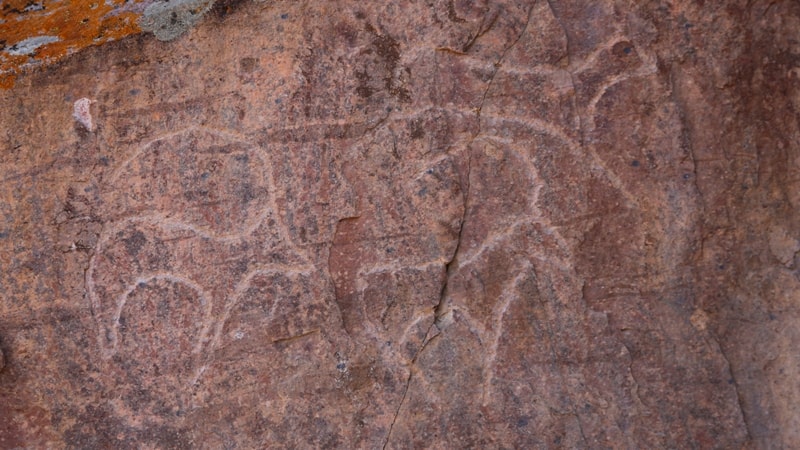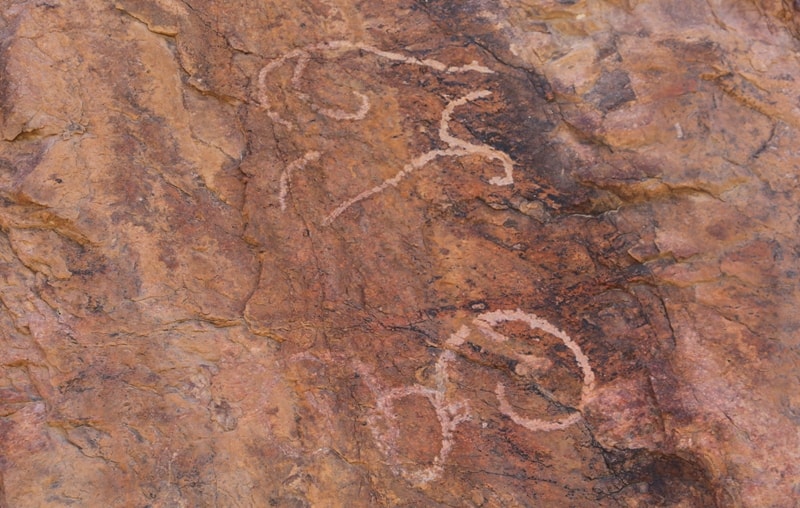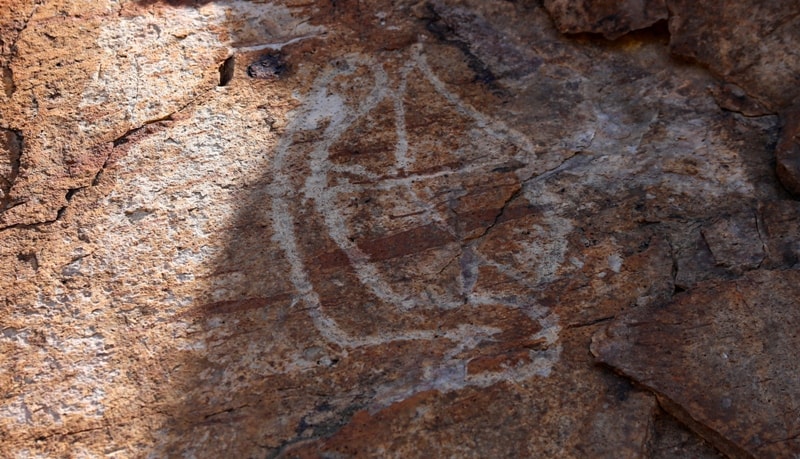 Authority:
"Ural writings in the world of rock art." D.K. Dubrovsky, V.Yu. Grachev.
Photos
Alexander Petrov.