Second ship is on Aral Sea.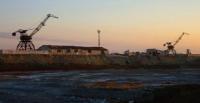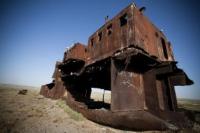 Special excursion from Almaty to Smal Aral Sea.
"may came home with a smooth round stone as small as a world and as large as alone" 
E.E. Cummings.
Nature tour to Aral Sea in Kazakhstan.
Sad story of the lost ships on Small Aral Sea in Kazakhstan. Unfortunately, we could not save at least ten ships to hold in remembrance time which was. Besides, the lost ships, it is great interest for tourists. To these regions will go with disappearance of these last ships, tourists much less.
This Second ship is in the Aral district of the Kyzylorda region, in 129 kilometers from Aralsk. The heap of rusty iron is, approximately in 400 meters on the southwest from the First ship. This ship, represents a shapeless heap of rusty iron, it is practically still whole, it was not taken away as it is in water, approximately in 70 meters from the coast.
The bottom which is very strongly silted it is almost impossible to approach the ship. From here, on the East in 3 kilometers, in a coastal zone of the Aral Sea there is the deepest place in the gulf Butakova - 45 meters.
Geographical coordinates of the First ship: N46 °45'19,23 "E60 °42'32,15"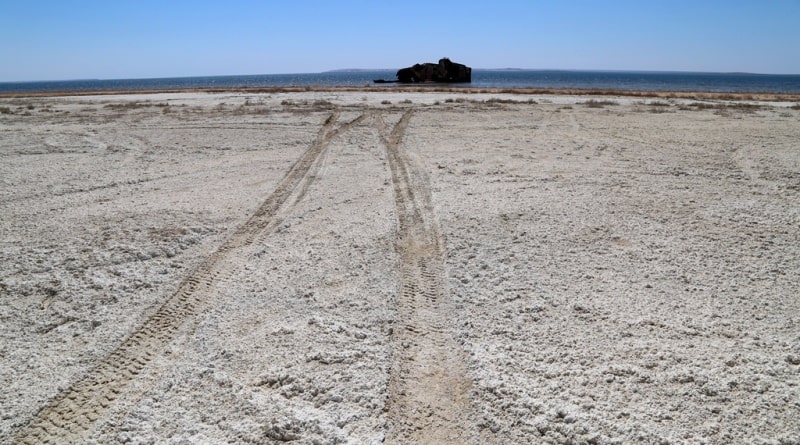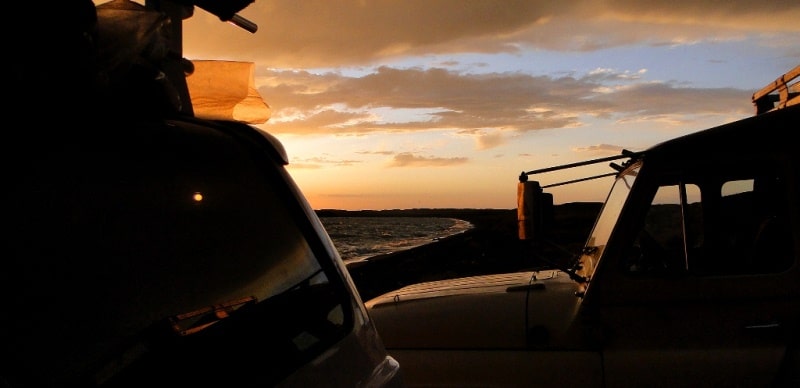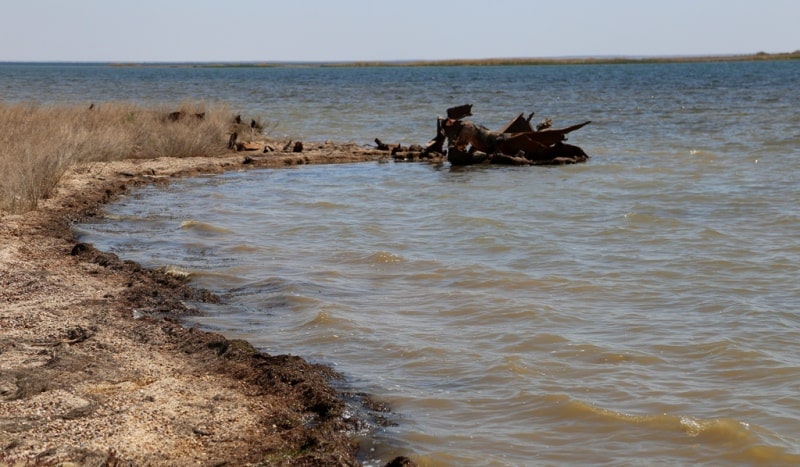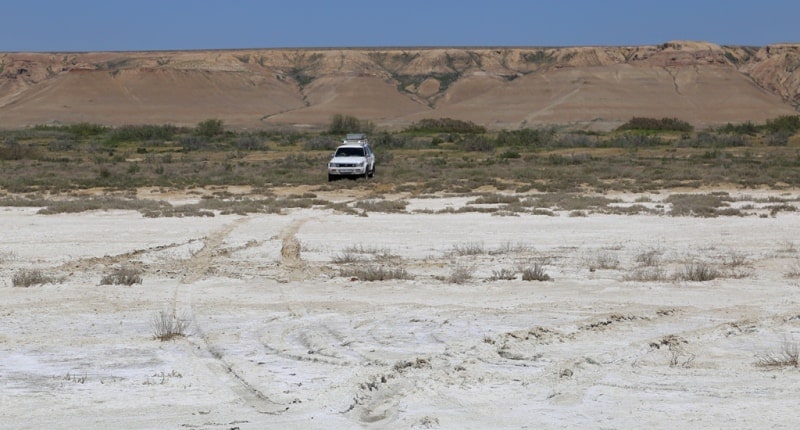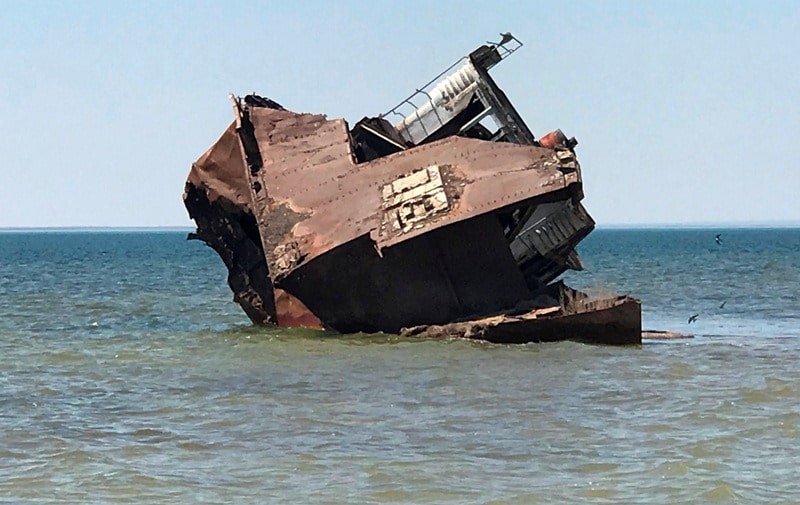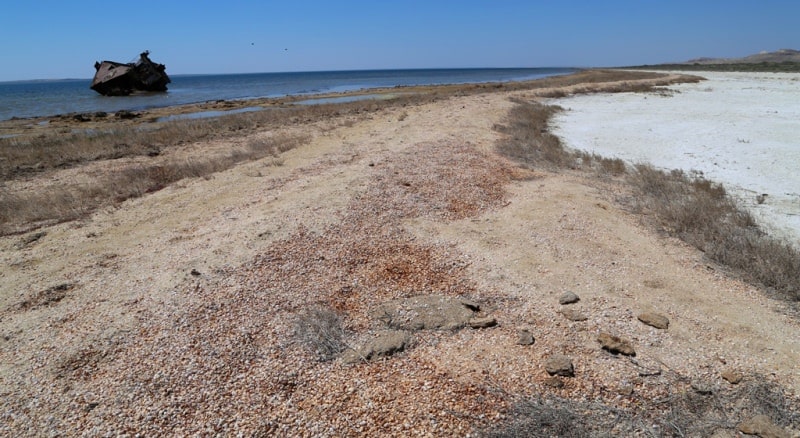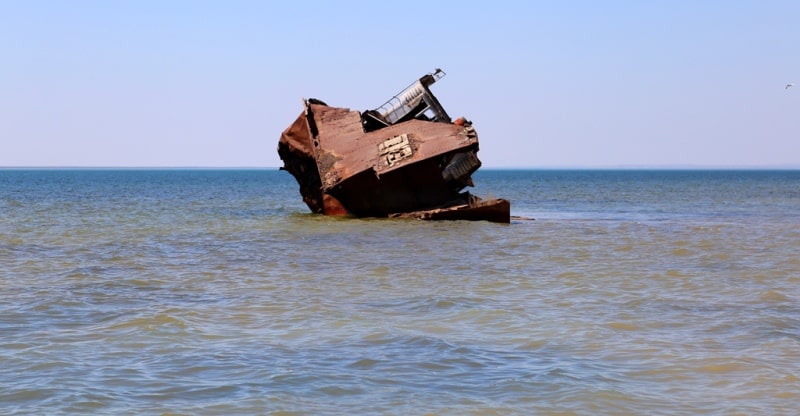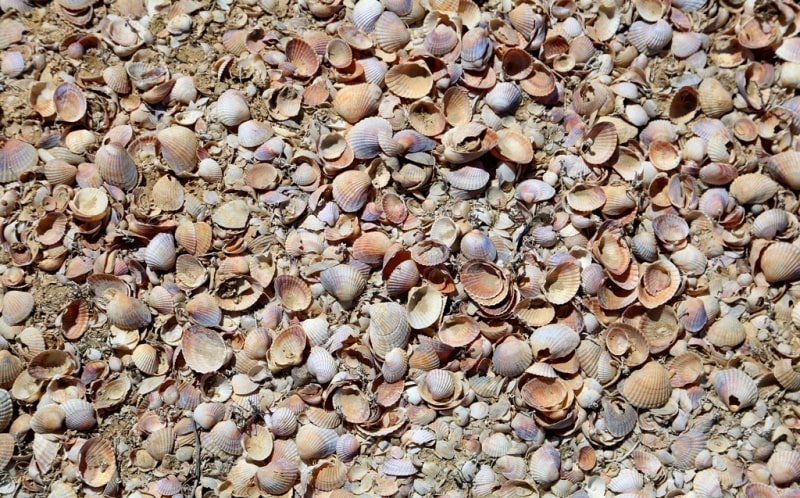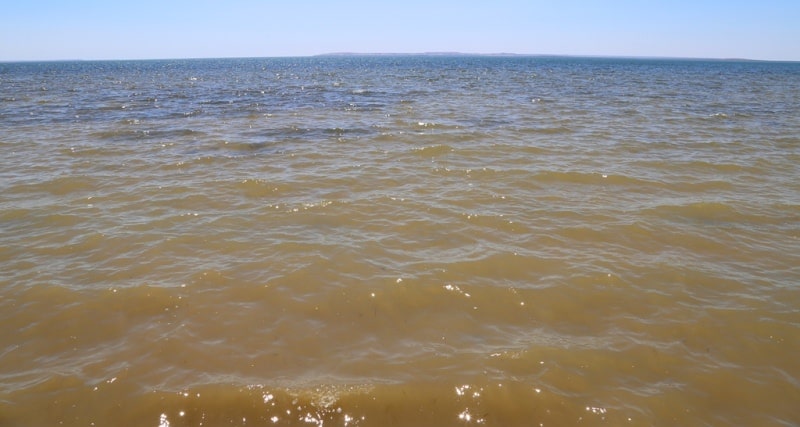 Authority and photos
Alexander Petrov.