Sarymsakty ridge.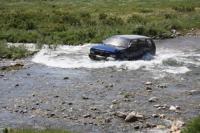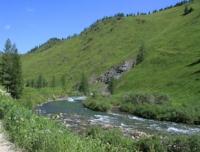 Trip to Kazakhstan.
"At the foot of the great mountains
Stems of grass sway a little.
In the blue I look up -
Clouds rush into the open
White manes are spread out.
I am walking along a mountain trail,
At the peaks, meeting the dawn.
Gore do not know equal Arpe,
Our pastures aren't free.
Like a flock of white geese
That scattered across the pasture
Mountain stones covered the slope
And above the world in the beauty of its Mountain,
mountains from all sides"
Kalyk Akiev (per. T. Streshneva).
Tours to Kazakhstan from China.
Sarymsakty (Sarym-Sakty) - the mountain range stretches in the meridional direction, is located in the Katon-Karagai region of the East Kazakhstan region. In the eastern part, in the vicinity of the Burkhat pass at an altitude of 2141 meters above sea level, the Sarymsakty ridge borders on the western part of the Tarbagatai ridge.
In the west, in the vicinity of Mount Saralka, 2981 meters above sea level, the Sarymsakty ridge borders on the Narymsky ridge. In the south along the valley of the Kurchum River and the Tautekeli River it borders on the Kurchum Range. Sarymsakty ridge gravitates to the Southern Altai.
The length of the ridge from west to east is 62 kilometers, the largest width is 35 kilometers. The maximum height of 373 meters above sea level is Mount Berkutaul. The second highest peak after Berkuatul is Mount Tauteke, 3252 meters high above sea level. In the north, the ridge is bounded with the valley of the Bukhtarma River.
At the head of the Tarbagatai rivers are several high-altitude lakes Zhuma, Arlan, Bayan Sulu and others located at an altitude of 2467.4 meters above sea level. At the headwaters of the Sarymsakty, Tautukol and Tautekeli rivers, there are also many alpine lakes located at an altitude of 2,448 metro above sea level.
In the southeastern part of the ridge are the mountains of Karatastau. The ridge is composed of effusive rocks, tuffs, shales, sandstones, and granites. Glaciers have a small area of ​​up to 1 kilometer square. The northern slope is steep, strongly dissected, to a height of 1900 - 2100 meters above sea level - forests, the southern - more gentle, covered with steppe shrub meadows that turn into subalpine and alpine meadows and mountain tundra.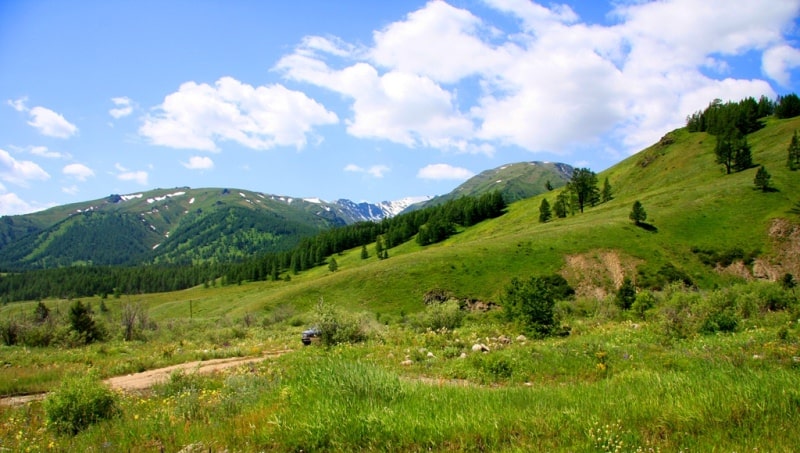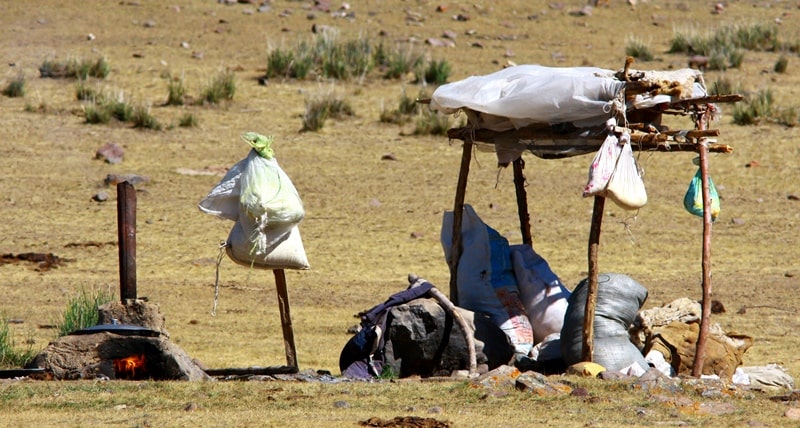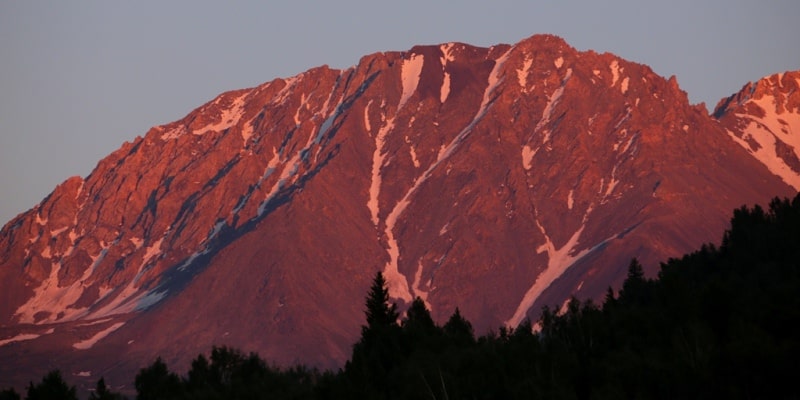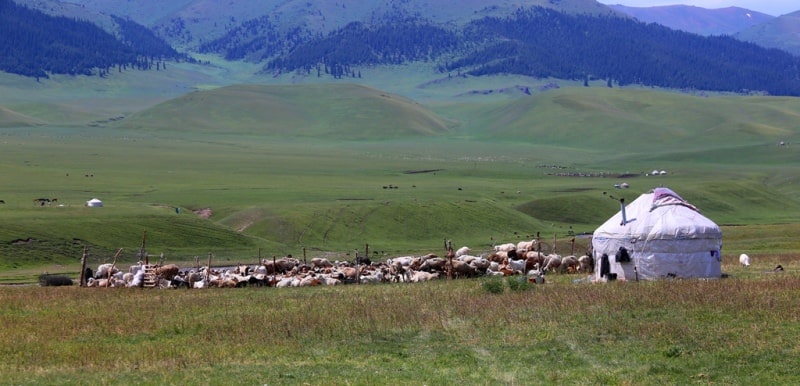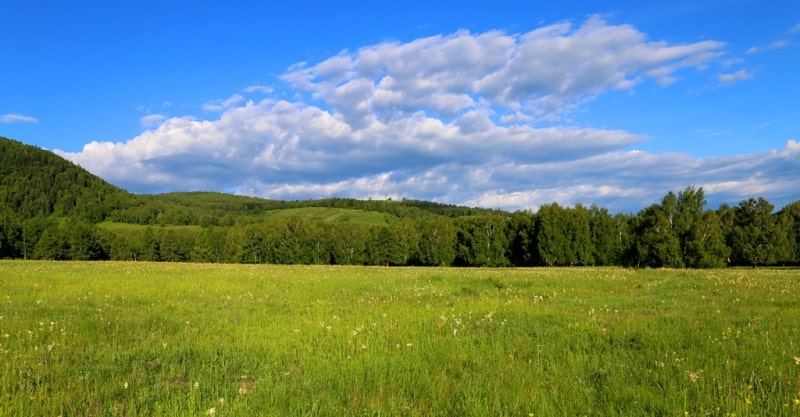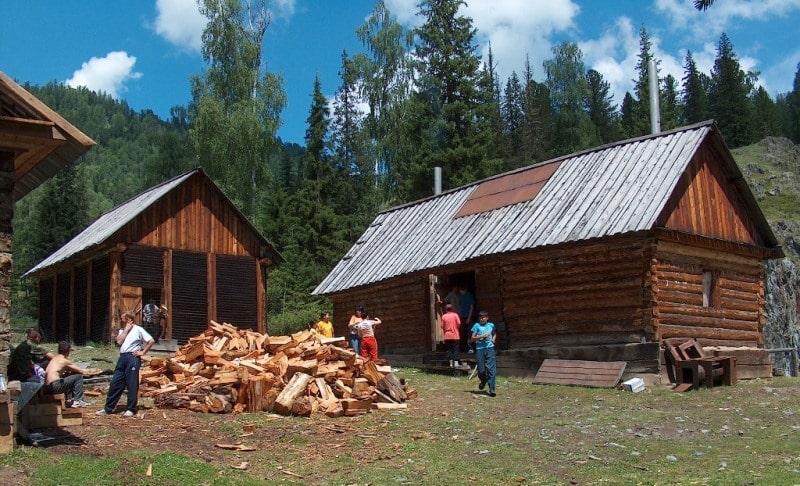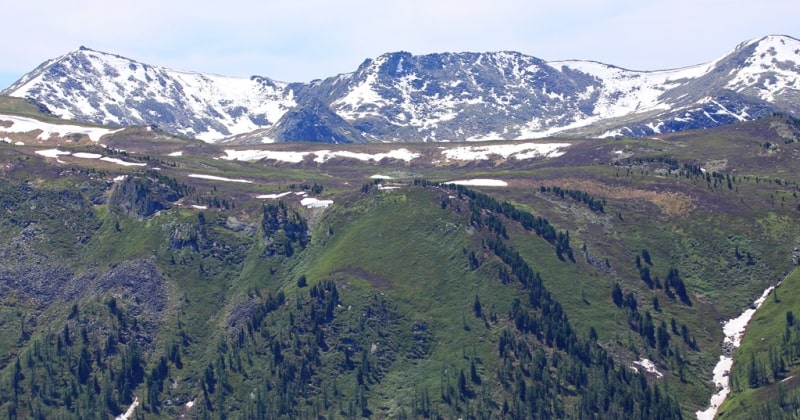 Authority and photos:
Alexander Petrov.