Ridge of Shugnan.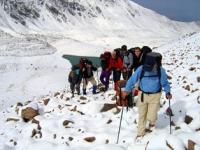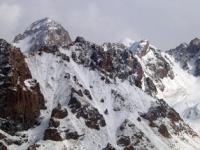 Short trip on Pamir mountains in Tajikistan.
"Don't you know that real life is a journey? Are you a citizen? You are a traveler. Do not say: I have such a city, but I have such a one. No one has a city; city ​​- grief (in heaven); and the present is the way. And we travel every day while nature moves."
John Chrysostom.
Drive from Dushanbe to Namadguti.
The Shugnan ridge with heights of over 5,000 meters above sea level is a watershed of the Gunta and Shahdara rivers. Its slopes, mainly northwestern and southwestern, are deeply dissected by narrow gorges. Ancient leveling surfaces are located at an altitude of 4000 - 4500 meters above sea level along the southern and eastern slopes.
The Shugnan ridge is located in the Western Pamirs, between the rivers Gunt and Shahdara, in the territories of the Shugnan and Ishkashim districts of the Gorno-Badakhshan Autonomous Region of Tajikistan. In the east it adjoins the South Alichursky ridge.
The length of the ridge is about 80 kilometers. Most peaks have a height of more than 4000 meters above sea level and about 40 peaks - more than 5000 meters above sea level. The peak is Skalisty, with a height of 5704 meters above sea level.
The bottoms of adjacent main valleys are located at an altitude of 2200 - 3500 meters above sea level. Two spurs (40 kilometers and 35 kilometers long) extend from the central part of the Shugnan ridge to the northwest, and the Roshtkala ridge (about 30 kilometers long) departs to the south from the western part.
Along the river valleys are wormwood deserts. On the slopes of the ridge, semi-desert, steppe and meadow vegetation. The snow line on the slope of the northern exposure lies at an altitude of 4500 - 4900 meters above sea level, on the slope of the southern exposure - at an altitude of 4700 - 5100 meters above sea level.
The total area of ​​glaciation of the Shugnan Range is about 150 square kilometers. In the Shugnan ridge and its spurs, 11 passes are known, ranging in height from 4,800 to 5,150 meters above sea level. The main approaches are through passes from the northern part from the valleys of the Grunt and Toguzbulak rivers, where the East Pamir tract passes, from the south from the valley of the Shakhdara river and its right tributaries, where there is a highway from the city of Khorog to the village of Javshangoz.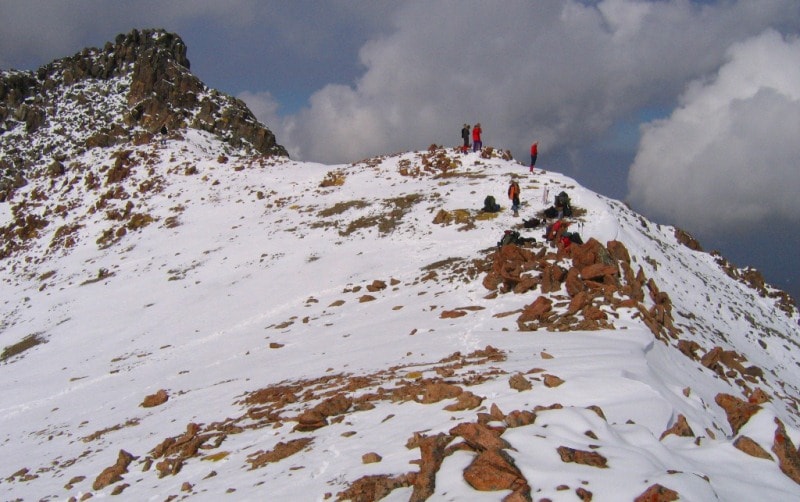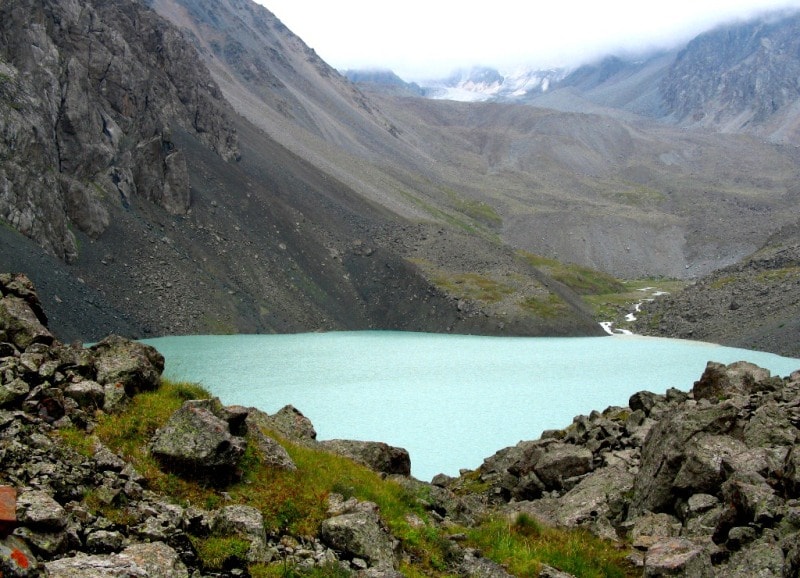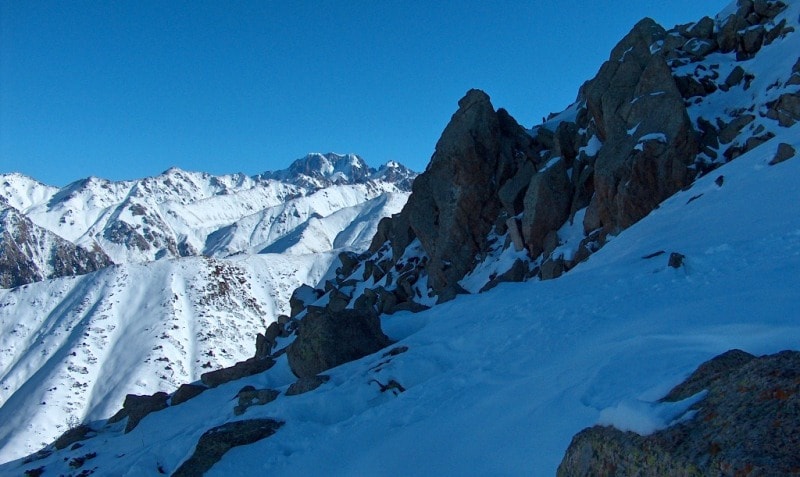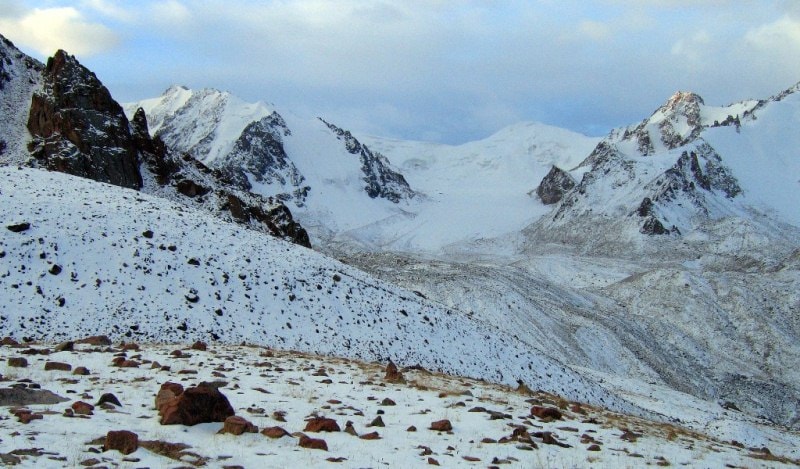 Authority:
"Glaciers." L.D. Dolgushin, G.B. Osipova. Series "Nature of the world." Moscow, the publishing house "Thought". 1989.
Photos by
Alexander Petrov and Sergei Mikhalkov.