Recreation area "Kenderli".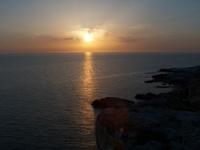 Mangyshlak region - silkadv.com
"The machine does not isolate man from the great problems of nature but plunges him more deeply into them"
Antoine de Saint-Exupery.
Tour Caspian Sea Kazakhstan.
Recreation area "Kenderli" is located in the eastern part of the Kazakh Bay on the Caspian Sea, in the Karakiyan region in the southwestern part of the Mangistau region, located 73 kilometers south and slightly west of the city of Zhanaozen.
The area provides a shallow bay with sandy beaches. The climate in this area is relatively warm in winter and hot in summer, while summer is long with a predominance of clear dry weather. Average monthly temperatures from May to October are 30 C during the day and about 27 C at night.
Being a health-improving and prophylactic recreation center, "Kendirli" includes a hotel with a sports complex and a swimming pool, youth and family cottages, a restaurant, a bar. In addition to the hot sun and clean sea air, there are saunas, indoor and outdoor swimming pools, tennis courts, a gym, dance floors, beach football and beach volleyball courts, a billiard room, and 4 meals a day in the restaurant of the recreation center.
The warm current, clean sandy beach, long summer with clear dry weather, creates good conditions for a full, comfortable rest.
Geographic coordinates of the "Kenderli" resort: N42 ° 47'02.09 "E52 ° 37'48.50"
Authority:
http://www.kazakhstan-tourist.isd.kz
Photos
Alexander Petrov.