Railway station. Turkestan.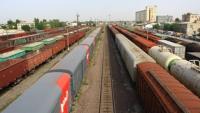 Sufism Mystic Islamic in Turkestan.
"Trains whistle at the nights so plaintively as if got lost in way»
Pilgrimage to Turkestan holy sites.
The railway station is located along Abay street with the intersection of Tauke Khan street in the southwestern part of the city of Turkestan. The building of the railway station in Turkestan, is included into a complex of the station constructions built 1903 during laying of the southern branch of the railroad Orenburg-Tashkent.
It is located in the western part of Turkestan (originally in the station settlement). It is built from a burned brick on the bulk earth basis. Includes 3 main halls: a lobby, the waiting room, restaurant (originally the waiting room 1 and 2 of a class), - also small service premises, - located on both sides of the corridors connecting halls.
The functional importance of the main rooms of the building is revealed on a facade by the increased their height. In construction arch apertures with curved lattices of window frames, difficult profiles of the parapets rising over a roof - the numerous bent decorative details which are making out facades and interiors of the building, including the exotic handles of doors executed in the form of heads of elephants are applied.
In finishing of facades of the building the brick invoice of the walls painted by red paint with black jointing of seams and white plaster plaster of details is used. Roofs make out the numerous turrets which are coming to the end with decorative compositions, bent from metal whetstone.
In an interior of all rooms the rich wall lists updated in 1950 are executed. In 1980 in the building restoration works are carried out.
Geographic coordinates of the railway station building in Turkestan: N43 ° 17'09.46 "E68 ° 12'47.09"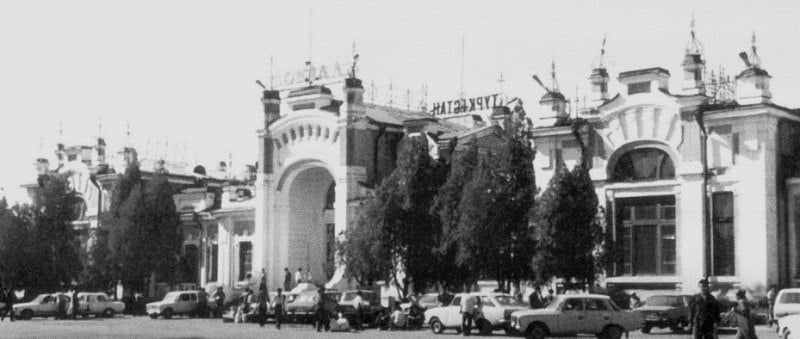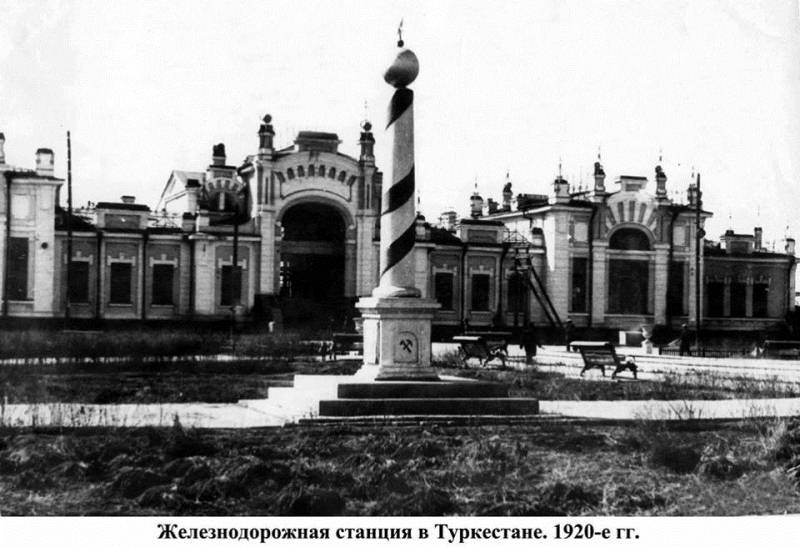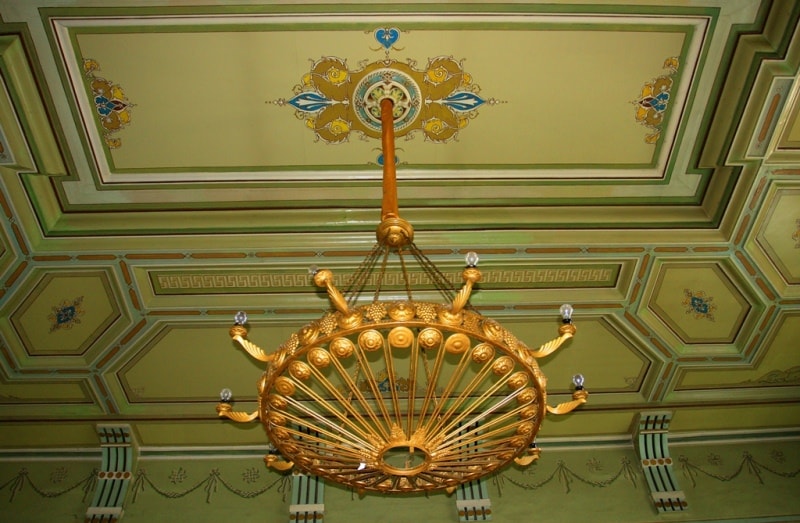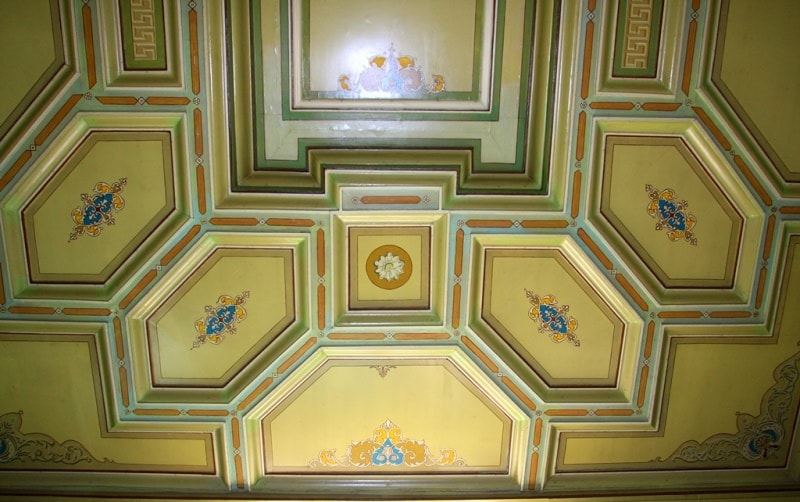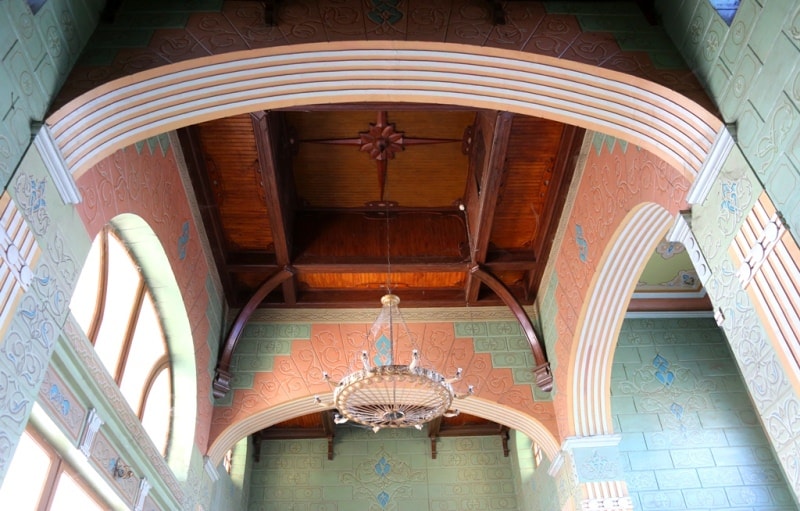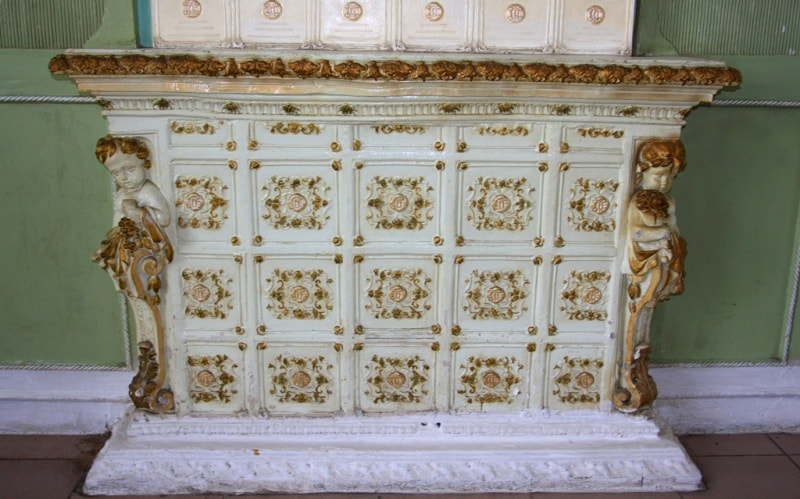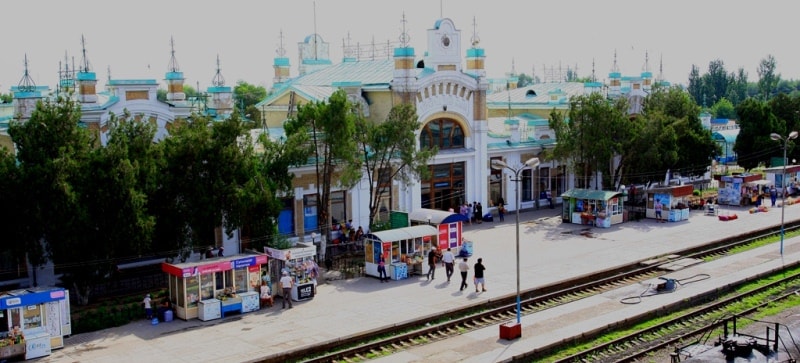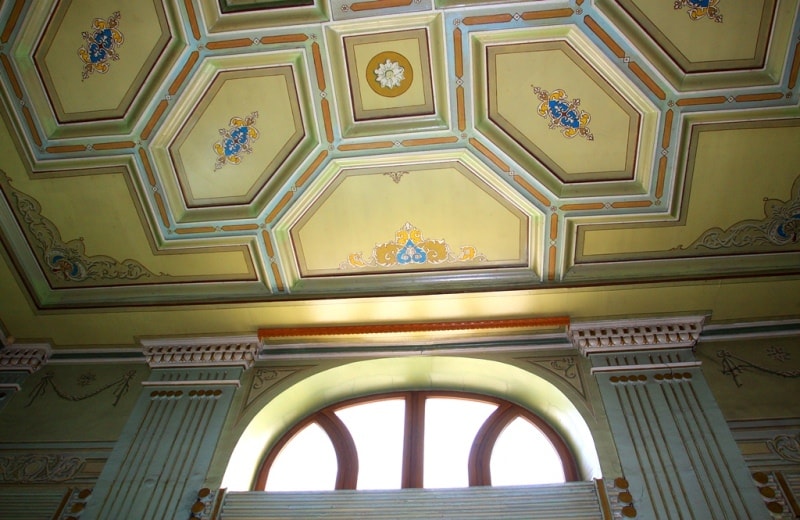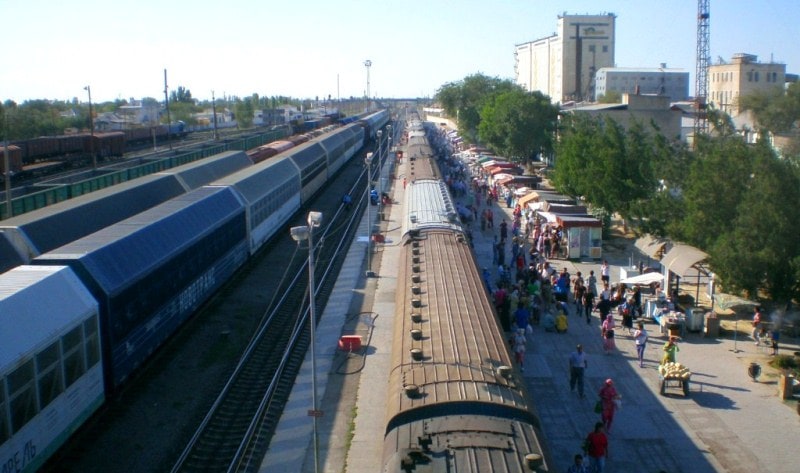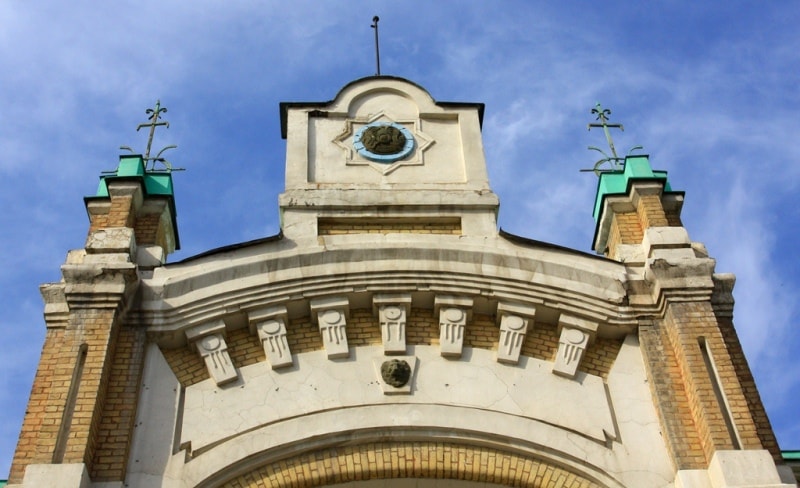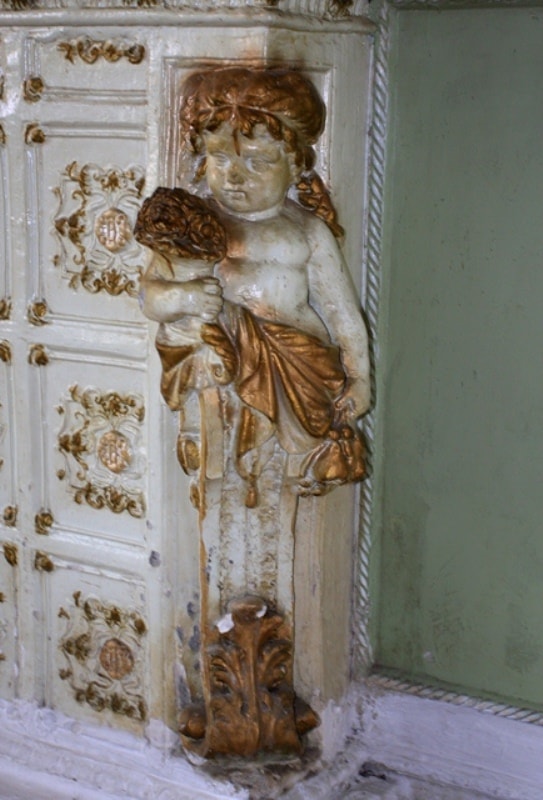 Authority:
"Monument history and architecture of Kazakhstan. Southern Kazakhstan area". Volume 1 - Alma-Ata. Main editorial office "Kazakh of an Entsiklopediyasa", 1994.
Photos by
Alexander Petrov.