Parliament building in Dushanbe.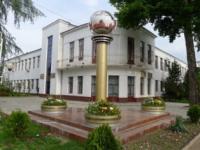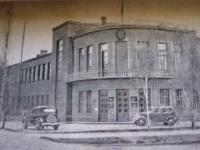 Excursion tours Dushanbe.
"This is her custom: beauty is always right"
Zahir al-Din Muhammad Babur.
List of sights of Dushanbe.
The building of the Parliament of Tajikistan Majlisi-Oliy (National Council of the Supreme Assembly of the Republic of Tajikistan), is located on Rudaki Avenue, 42 north of the building of the Ministry of Foreign Affairs of the Republic, 177 meters east of the statue of Ismail Somoni and 50 meters southeast of the Ministry of Agriculture in the city of Dushanbe.
In 1937, the building of the Council of People's Commissars of the Tajik SSR was built in Dushanbe in record time: preparatory work began in the summer of 1926, commissioning took place on November 7, 1928 - on the 11th anniversary of the October Revolution.
This building, built in the style of Soviet constructivism, very accurately reflects the era and trends that dominated the architecture of the 30s of the last century in our city. This building contains the historical value of our city: important fateful decisions for the development of our state were made in it.
Such prominent Soviet, party and state figures as Nusratullo Lutfullaev (Nusratullo Makhsum) and Shirinsho Shotemur worked here. In the period from 1940 to 1946, the government of the Tajik SSR was located in this building.
Geographical coordinates of Majilis Oli parliament building in Dushanbe: N38°34'26.26" E68°47'15.86"
Authority and photos by:
Gafur Shermatov, historian.
http://vdushanbe.ru/guide/zdanie-vsex-pokolenij