Old mosque in of Akkol.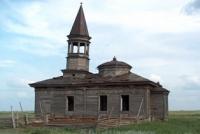 Leisure break in Kazakhstan.
"For Muslims my Khikmet will be a teacher
Whoever was, has to worship god,
My Khikmet, speak only to those who will understand.
Glorifying prayers, plunge into Allah's favor"
"Khikmet" of Hodga Akhmed Yassavi.
Trip from Pavlodar to Ust-Kamenogors.
An old, Siberian-Tatar mosque is located on the outskirts, in the southeastern part of the small village of Akkol (formerly Akkulsk), 42.5 kilometers northwest of the city of Semey, 11.5 kilometers southeast of the village of Kanonerka, in the Beskaragai region in the north of the East Kazakhstan region.
Akkol settlement is located in the northern part of the Semey - Pavlodar highway. The village was founded as a Tatar settlement in 1812; by the beginning of the XXth century, there were more than 50 houses. The mosque was built from 1905 to 1907 by Fazylbekov Sultangaliy Nigmatullovich together with the community of Muslim believers.
Just like the Semipalatinsk mosques, the Akkol mosque was created according to the type of Siberian-Tatar structures. The stone for the "cushion" of the foundation was delivered from the Cossack village of Dolonskaya.
Brick was produced in Semipalatinsk by Tatar industrialists, timber was mined in a nearby pine forest. Metal items (roofing, drainpipes, forged nails and other metal fittings) were made by a Tatar blacksmith. The uniqueness of the building lies in the fact that at present it is the only building preserved in the East Kazakhstan region in a pre-revolutionary rural mosque.
Unfortunately, its current state is very deplorable. The monument is abandoned. The window frames have been lost, the iron roof of the main part of the building is almost completely absent. Only the covering of the hipped roof of the minaret, the octagon and the mihrab are relatively well preserved.
Nevertheless, the mosque still retains the integrity of its perception.
Geographic coordinates of mosque in village of Akkol: N50 ° 40'48.55 "E79 ° 50'00.23"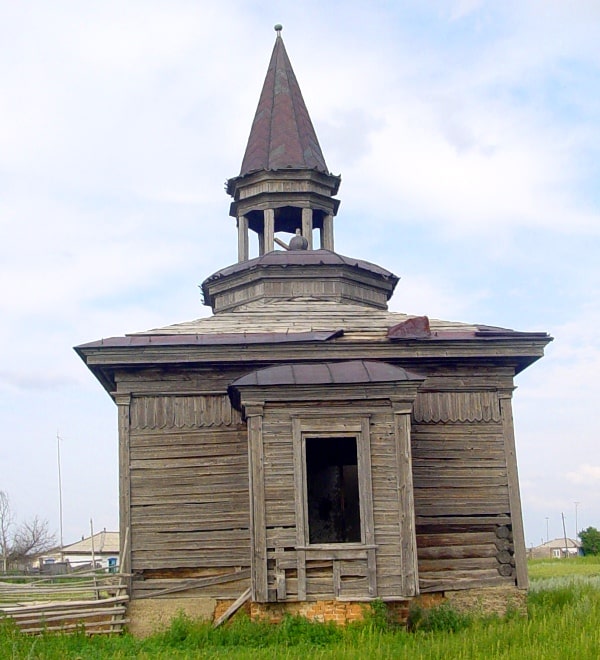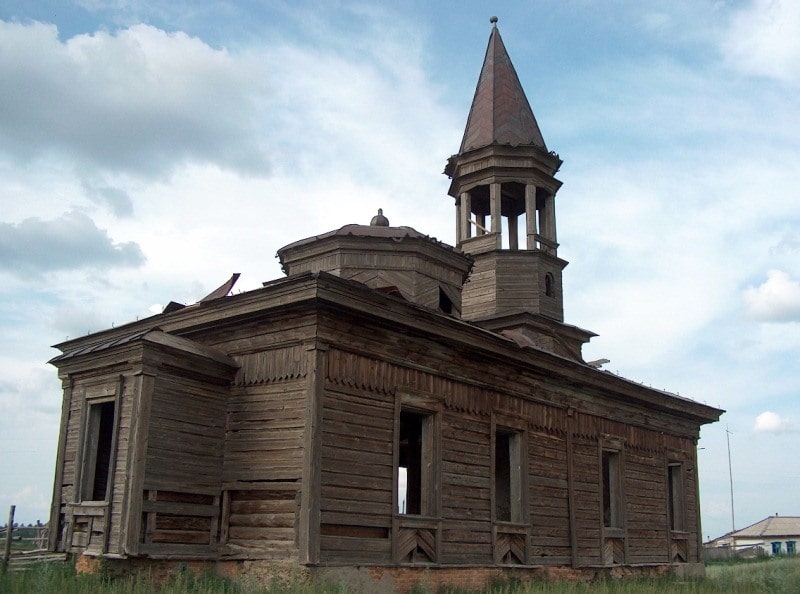 Authority:
Alexander Petrov.
Larionov Mikhail Mikhaylovich managing the sector of history of religion, Eas-Kazakhstan region architectural and ethnographic and natural and landscape memorial estate, Ust-Kamenogorsk.
http://etnografiavko.kz/etno8_files/liter4.html
Photos by
Alexander Petrov.