Nuratau ridge.
Photo tours to Nurata mountains in Uzbekistan.
"The traveler usually does not know the country he is in. He sees only the facade of the building. Almost everything inside is unknown to him"
Voltaire.
Trip to the Nurata mountains.
The Nuratau mountains, the Nurata ridge are located in the Samarkand and Navoi regions in Uzbekistan, the mountains are located northwest of the Turkestan ridge The Nuratu ridge is one of the western spurs of the Gissar-Alay system.
From the south it borders the Kyzyl Kum desert. In the east, it is separated from the Malguzar ridge by a deep gorge Tamerlanovy Vorota. The southeastern part of the Nuratau ridge is called Mount Koytash. The mountains consist mainly of two mountain ranges running parallel to each other.
The main of them - the northern one is called the North-Nurata ridge, and to the south lies the South-Nurata ridge. These ridges are separated by one common depression - depression, which consists of the Koitash, Koshrabad and Nurata intermontane basins, which also have a common west northwest direction.
The northern border of the region is conditionally the end of the Aydar-Arnasai basin, in the south the border runs along the channel of the Zaravshan River, its right branch Akdarya, and along the Kanimekh ditch.
The eastern border runs along the Kili Canal, then along the Sanzar River Valley and the Tuyatartar Canal. In the west, the area is conditionally limited by the line of the Gazgan and Kanimekh villages. The ridge is 181 kilometers long.
The highest point is Mount Hayatbashi, 2,169.5 meters above sea level. The ridge is composed mainly of sandstones, limestones and volcanic rocks. The comb is flat; the northern slope is steep, rocky, the southern one is gentle, dissected by valleys of small rivers.
On the ridge there are mountain steppes, on the slopes there are shrub and steppe landscapes. In the valleys of the southern slope - oases with gardens, vegetable gardens, areas of irrigated fields.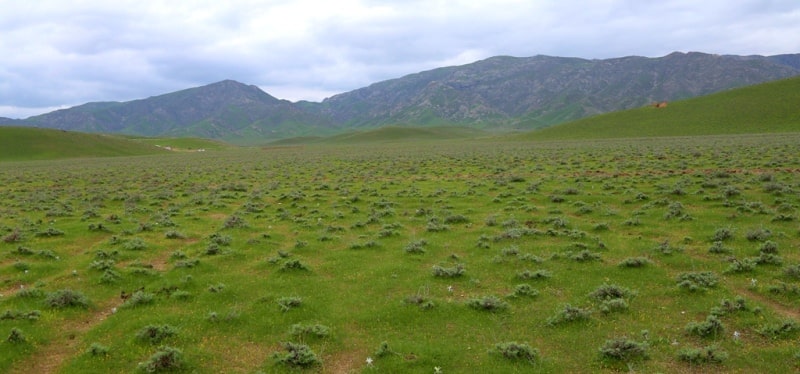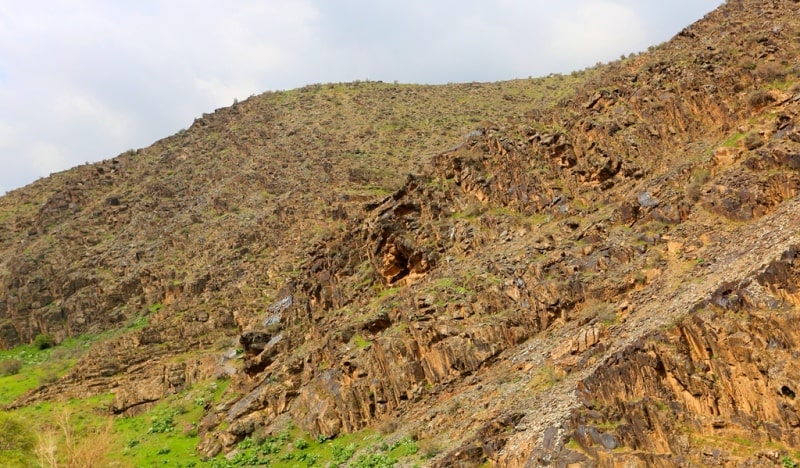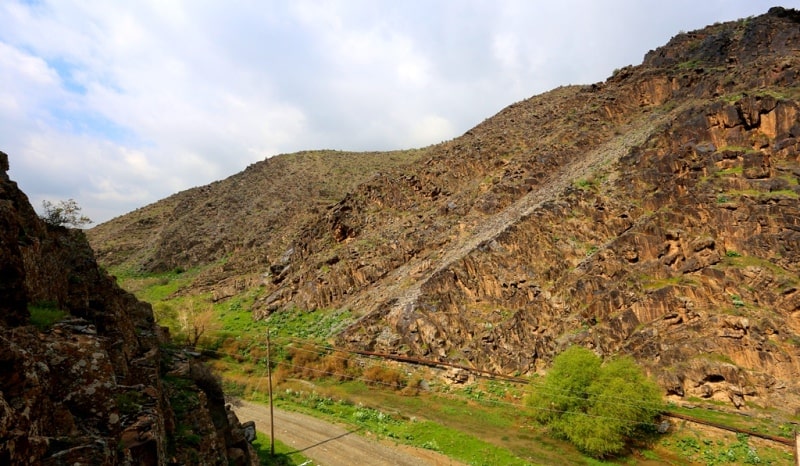 Authority:
https://ru.wikipedia.org/
Photos by
Alexander Petrov.