Munaraly Tower.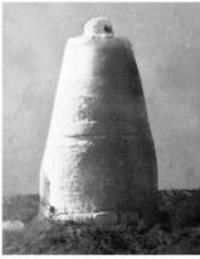 Hiking Tour One Day Kyzylorda.
"The charm of the ruins lies in the fact that they are a work of man is ultimately perceived as a product of nature"
Georg Simmel.
Sights of Kyzylorda region.
The Munaraly tower is located near the right (eastern) channel of Zhanadrya, 27.7 kilometers northeast of the Shabankazgan village, 2.7 kilometers southeast of the old cemetery Sarymbet, 35.2 kilometers southwest of the village Kekerili in the Karmaksha district of the Kyzylorda region.
Munaraly Tower dates back to the XVIIth century.
Geographic coordinates of Munaraly tower: N43 ° 45'59.64 "E62 ° 12'18.88"
Authority:
Alexander Petrov.