Moynak HPS.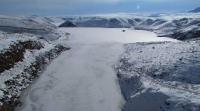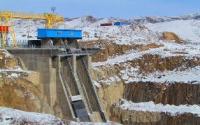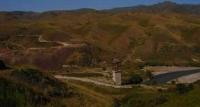 Silk Road tours from Kazakhstan to Kyrgyzstan.
"Books are the plane, and the train, and the road. They are the destination, and the journey. They are home" 
Anna Quindlen,
Transfer from Almaty to Torugart Pass.
The Moinak Hydro Power Plant is a hydro power plant on the Sharyn River south of Almaty in Almaty Province of Kazakhstan. It was commissioned on December 9, 2011, and became fully operational in 2013 It has 2 individual turbines with a nominal output of around 150 MW which deliver up to 300 MW of power and generate 1.027 billion kilowatt-hours of electricity per year. It is funded by Kazakhstan's and China's National Development Bank and is currently worth around 300 million USD.
Moynak hydropower plant was commissioned in 2012. The complex of Moynak HPP facilities with regulated Bestubinsk reservoir is a waterworks facility with pressure intake system, located 150 km east of Almaty in the upper reaches of Charyn River.
The main purpose of Moynak HPP is to use HPP as maneuverable power source to cover peak loads in South Kazakhstan region
Installed capacity – 2X150 MW
Annual average output – 1027 mln.kWh
Parameters of Bestubinsk water reservoir:
FSL – 1770 m.
DSL– 1736 m.
Full reservoir capacity at FSL: 238 mln. m3.
Useful reservoir capacity– 198 mln. m3.
Downstream elevation – 1242, 5m.
Estimate discharge – 74, 0 m3/sec.
Calculated head – 471, 4 m.