Mount range Kelinshektau.
Sights of the Karatau Mountains in Southern Kazakhstan.
"You can learn the nature of the native land either with your own eyes or with the help of books"
M.V. Lomonosov.
A trip to the Kelinshektau mountains.
In the Karaadyr mountain range, on the southern slope of the Karatau ridge, there are grandiose, massive rocky remnants of Kelinshektau. The height of the dominant rocky outcrop 1729 meters above sea level. The eastern spur of the Kelinshektau massif stretches from southeast to northwest for 10 kilometers, the western ridge stretched from south to north for 8 kilometers.
The Kelinshektau massif is composed of shales and dolomites. Bare peaks and cliffs rise above the surrounding mountains, some of them are inaccessible. The massif has a very complex and original relief, cut by a large number of canyons from tens to hundreds of meters deep.
The vegetation in the vicinity of the massif is steppe and with upland xerophytes. The Kelinshektau rock massif is located in the Sozaksokm district of the Turkestan region. 4 kilometers north of the massif are rock paintings in the tract Arpauzen. T
he village of Abay is located 8.6 kilometers from the north. In the northeast is the highest mountain of the Karatau ridge - Bessaz, 2176 meters high above sea level. To the west of the massif are the Ortadiirik mountains with the dominant Berkitul mountain 1,490 meters above sea level.
From the south, the mountain range is limited by the channel of the Koshkarat River, in the northern part of the massif the Arposen River originates. In the northeastern part of the massif, at an altitude of 820 meters above sea level, there are the sources of a nameless stream that flows down towards the village of Abay.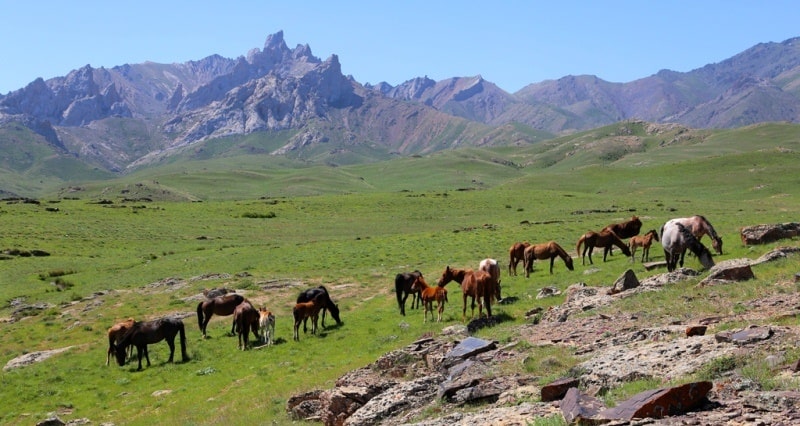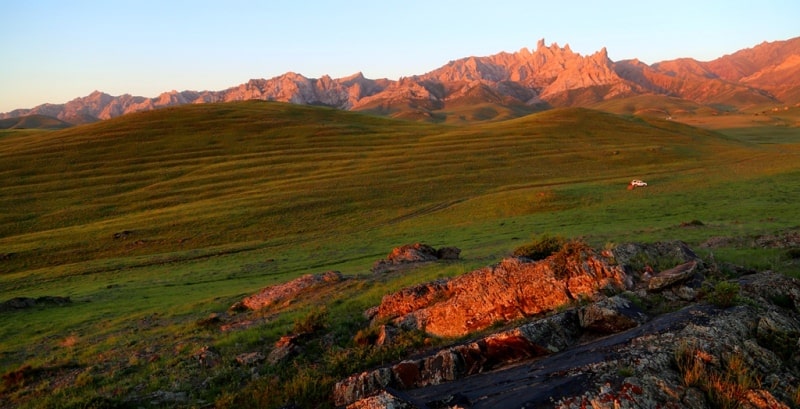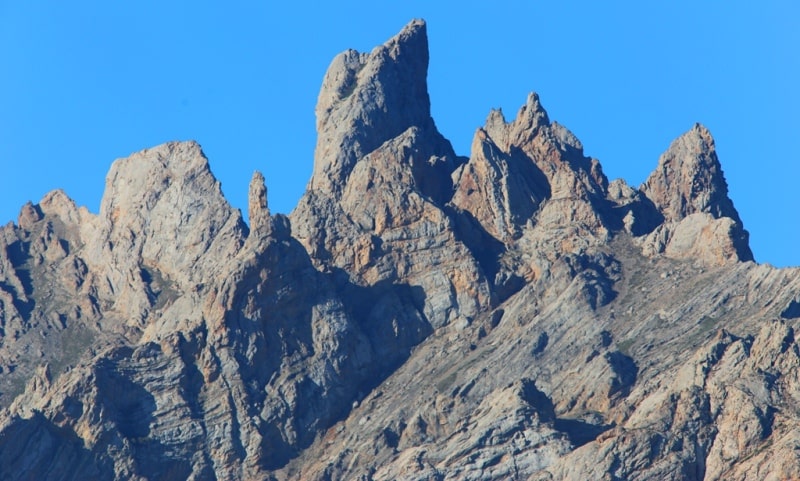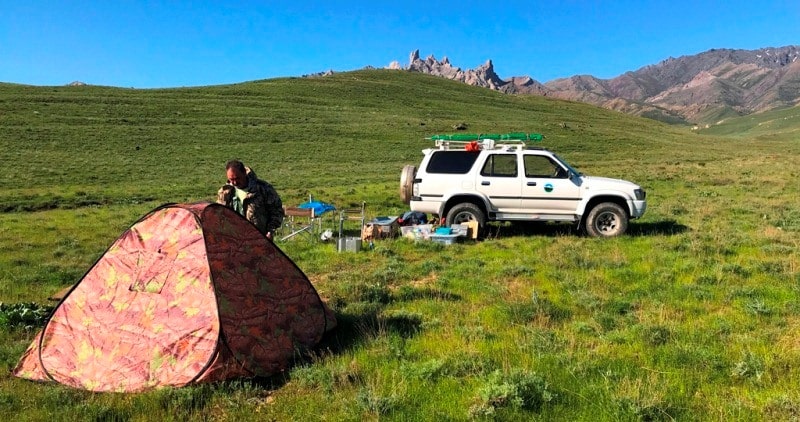 Authority and photo
Alexander Petrov.