Mount Karasandyk. Aral Sea.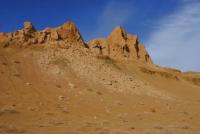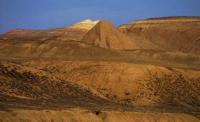 Hiking season on Aral Sea.
"It is a long lane that has no turning"
Go for ride to Aral Sea in Kazakhstan.
Mount Karasandyk 200 meters above sea level is located in the central part of the Kaltybay ridge in the western part of the Aral region of the Kyzylorda region. A small ridge Kaltybai stretches from east to west for 34 kilometers.
The ridge begins in the east from the Zhumbas mountain 178 meters above sea level. In the south, the ridge borders on the northern shore of Butakov Bay of the Small Aral Sea. In the east, the ridge abuts against the southern end of the Malye Barsuki sands.
In the north, the ridge is bordered by the Berdykol depression, in the northeast by the Sarykol Chink ridge. In the Kaltybai ridge, the dominant peak is Mount Kendyrli, 227 meters above sea level, followed by Mount Akshoky, 215 meters above sea level, and Kumbulak Hill, 210 meters above sea level.
The southern slopes of Mount Karasandyk cut off to the northern shores of Butakov Bay on the Small Aral. The Aral coast from the southern slope of Karasandyk is 2 kilometers 400 meters. The geology of Mount Karasandyk is a Quaternary marine sediment overlying hard crystalline rocks.
The boundaries of the mountains are outlined by high, highly dissected formations - chinks. The relief of the mountain is characterized - wavy and wavy-ridged. The mountain is surrounded by salt marshes in the north and small island sands.
In the northwestern part of the mountain there is a salt lake Bozgul at an altitude of 188 meters above sea level. The mountain and its surroundings are very picturesque against the backdrop of the Aral Sea and are easy to reach.
The distance from the city of Aralsk to the Kaltybay mountains is 122 kilometers through the villages of Zhalanash and Tastubek. Akespe village is located 22 kilometers west of Karasandyk Mountain.
Geographic coordinates of Mount Karasandyk: N46 ° 47'36.42 "E60 ° 47'41.41"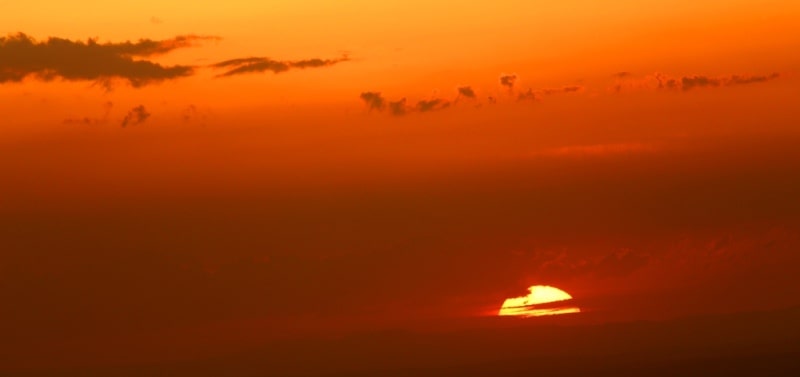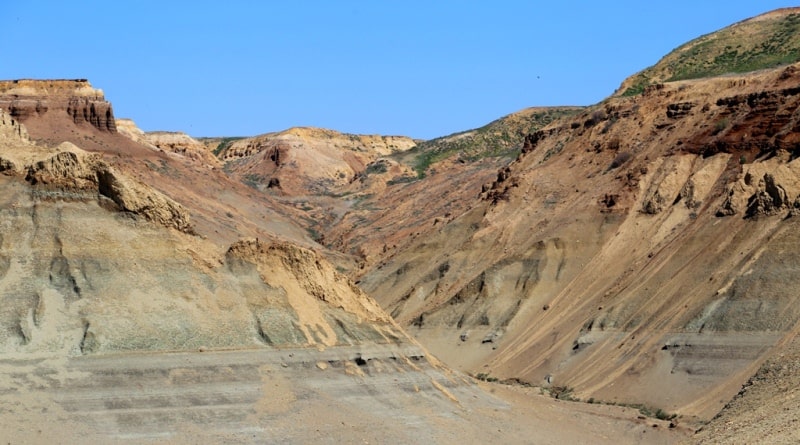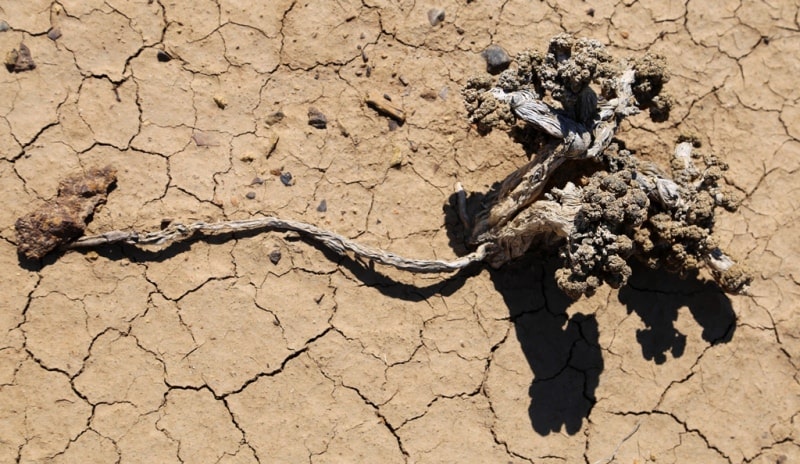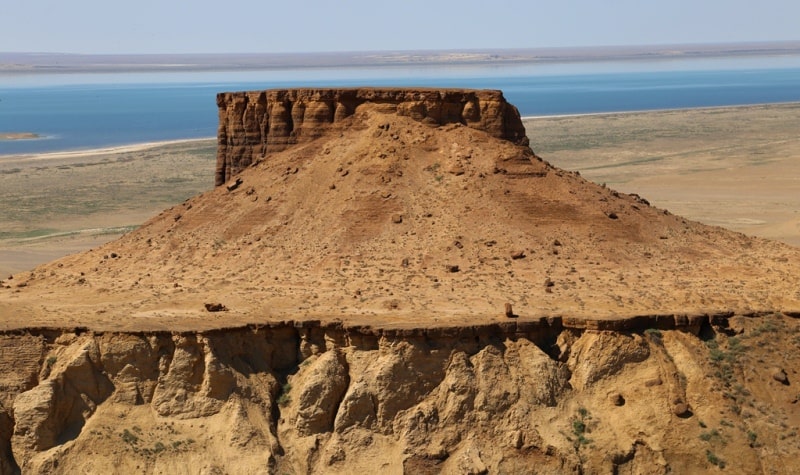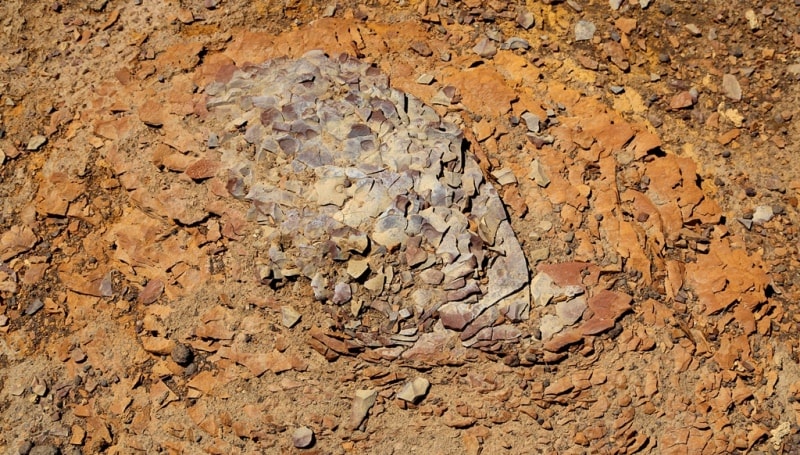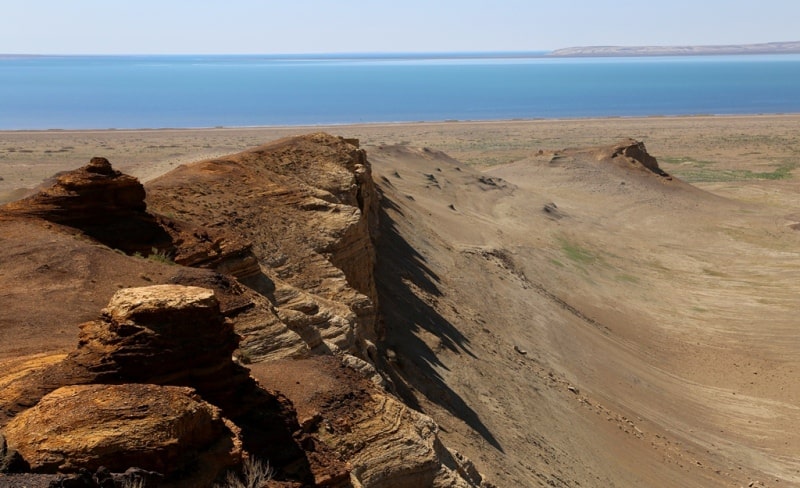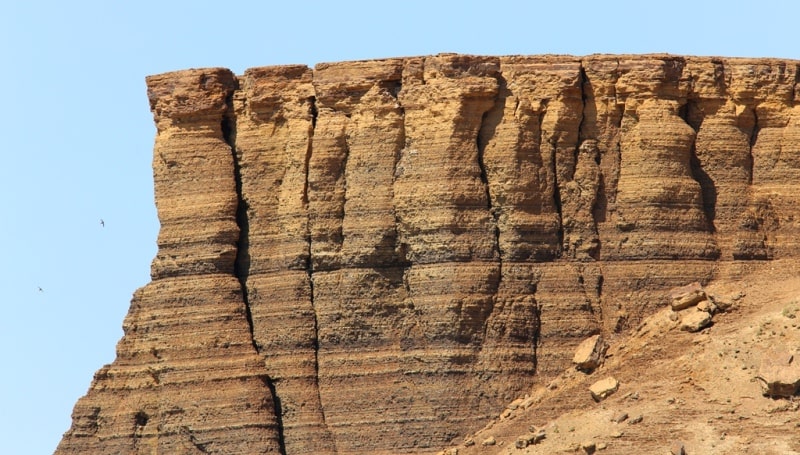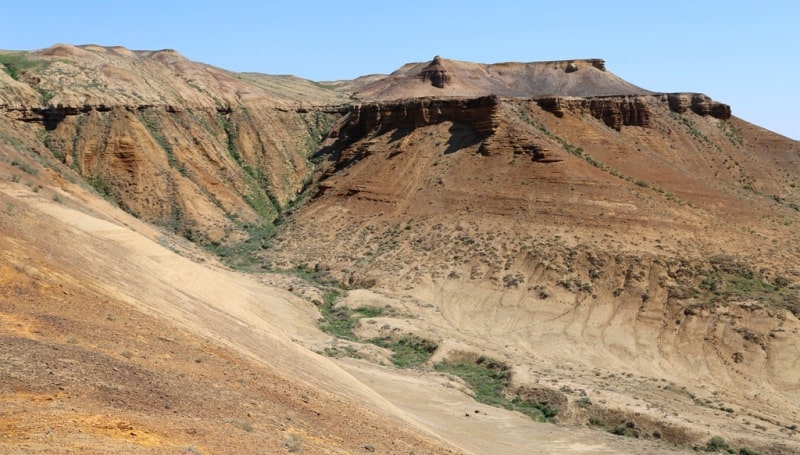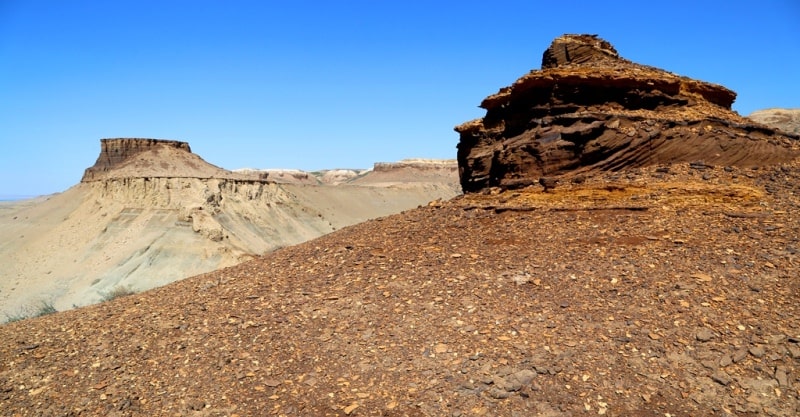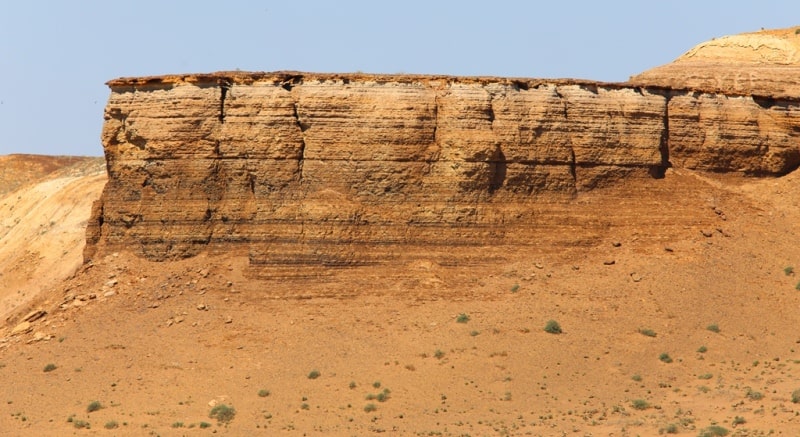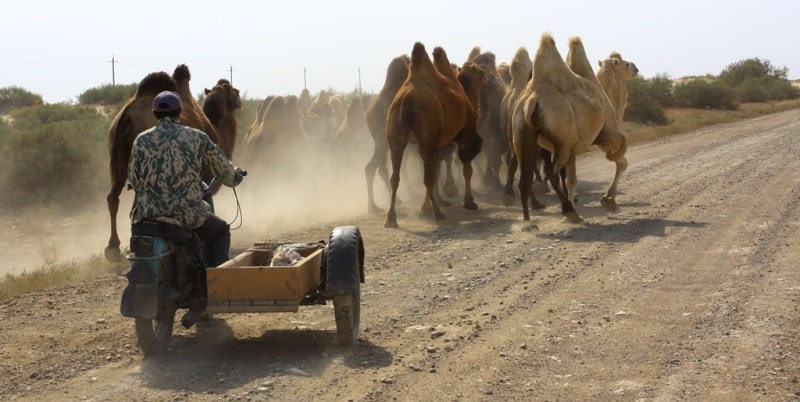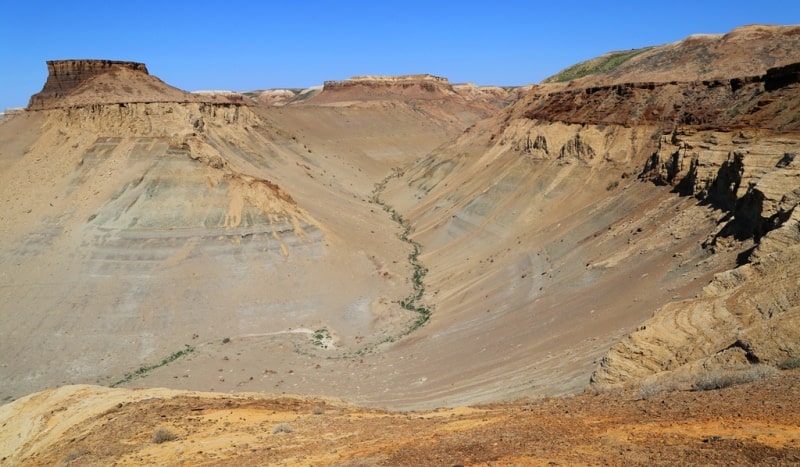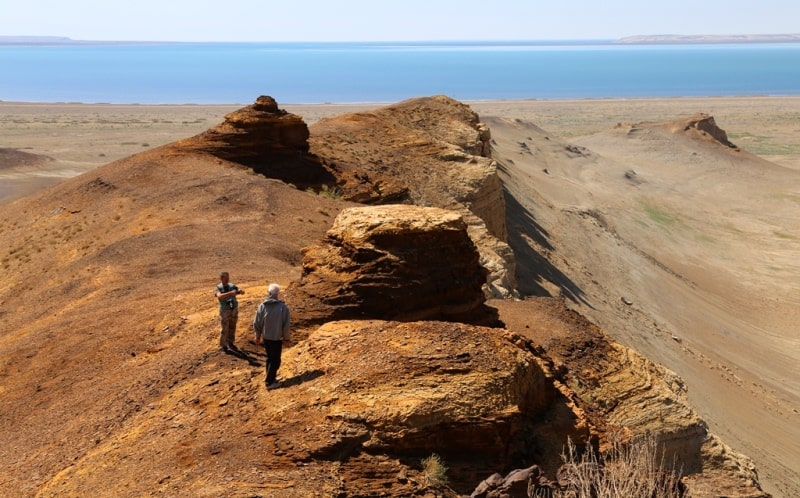 Authority and photos by
Alexander Petrov.