Monument of Shevchenko in Almaty.
Monuments of history and culture of Almaty.
"... Poetry is not in one verse: it is spilled everywhere, it is around us. Look at these trees, at this sky - beauty and life are everywhere, and where beauty and life are, there is poetry"
 Turgenev Ivan Sergeevich.
A trip from Ridder to Almaty.
The monument of monumental art to Taras Shevchenko's Ukrainian kobzar, a poet who lived in western Kazakhstan during his exile (1847 - 1857), is located in Almaty in the Medeu district at the intersection of Dostyk Avenue and Shevchenko Street).
The monument was erected in August 2000 in honor of the ninth anniversary of the independence of Ukraine. The monument was made by a group of Ukrainian sculptors under the leadership of Vitaliy Ryzhik from granite mined in the Zhytomyr region.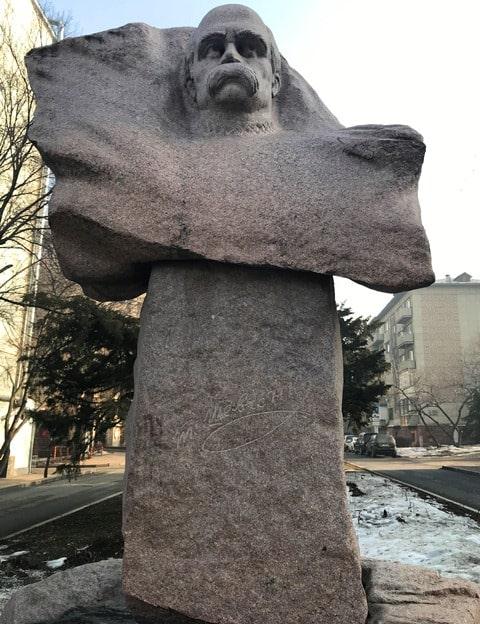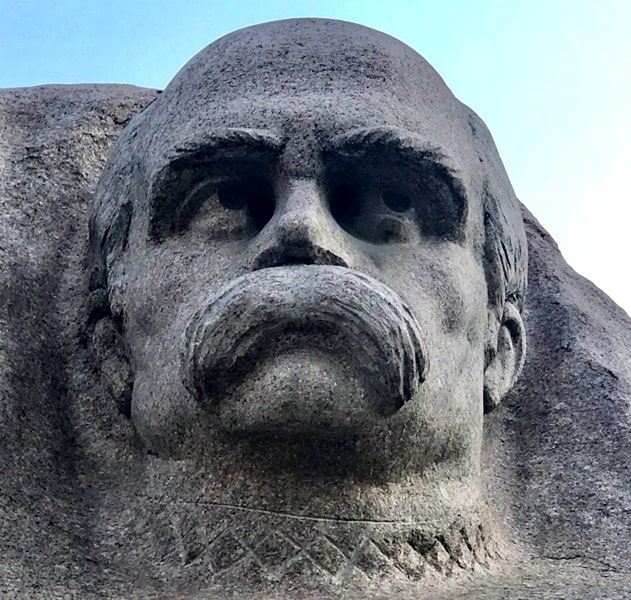 Authority:
Kazakh Soviet Encyclopedia, 1983 3. Set of monuments of history and culture of the city of Almaty Ch. Editor B. G. Ayagan, 2006.
Photos by
Alexander Petrov.