Monument Mametova and Moldagulova in Almaty.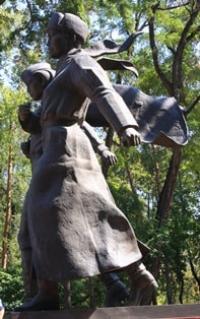 Observing excursion on monuments Almaty.
"Going to death for the good is the main achievement,
So the old wolf covers the flock.
Whoever hesitates does not know the glory.
Know: virtue is a will, not a duty"
Seneca Lucius Anney.
Guided walking tour from Almaty to Karakol.
Monument to M. Mametova and A. Moldagulova st. Tole bi in the square in front of Astana Square a monument to the heroes of the Soviet Union A. Moldagulova (1925 - 1943) and M. Mametova (1922 - 1943) was erected on Tole Bi Street (square in front of Astana Square) in 1997.
Authors: head of the creative team S.K. Baimagambetov; sculptor K. Satybaldin; architects T. Eraliev, V. Sidorov, M.E. Erkenov. The center of the composition is bronze sculptures of two girls in military uniforms, energetically walking, located on a common rectangular pedestal.
On the front side of the pedestal under each figure there is a relief image of the Hero Star and the inscription: "Aliya" and "Manshuk". The theme of the monument develops the composition "World". The monument is crowned with a sculptural composition depicting the globe.
The plastic image is complemented by three figures of playing children and birds. Between the sculptural group and the monument is a square granite pedestal. The whole complex is united by a common low granite base, turning into stylobate.
Monolithic ribbed ceiling, supported by load-bearing walls. The stylobate is surrounded by a rectangular area, covered with a lawn, framed by a border of red granite.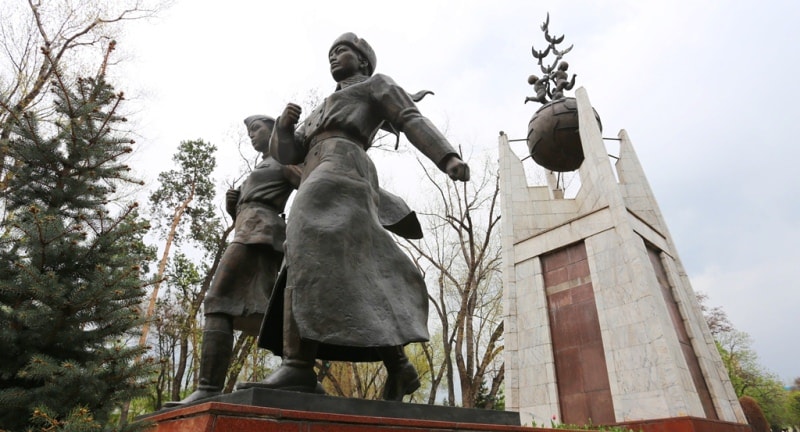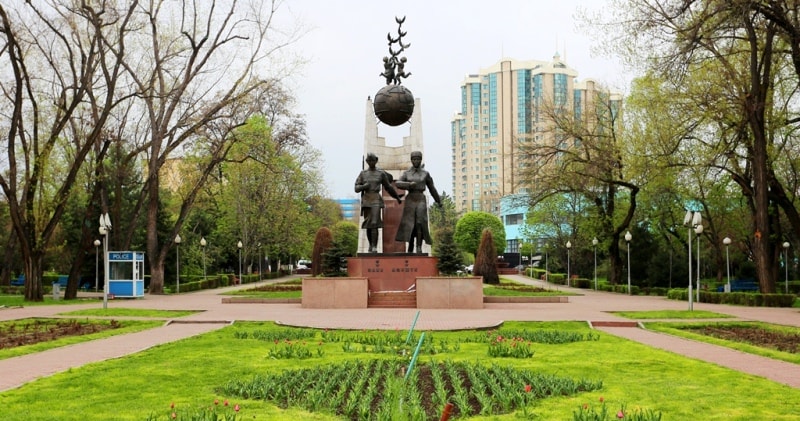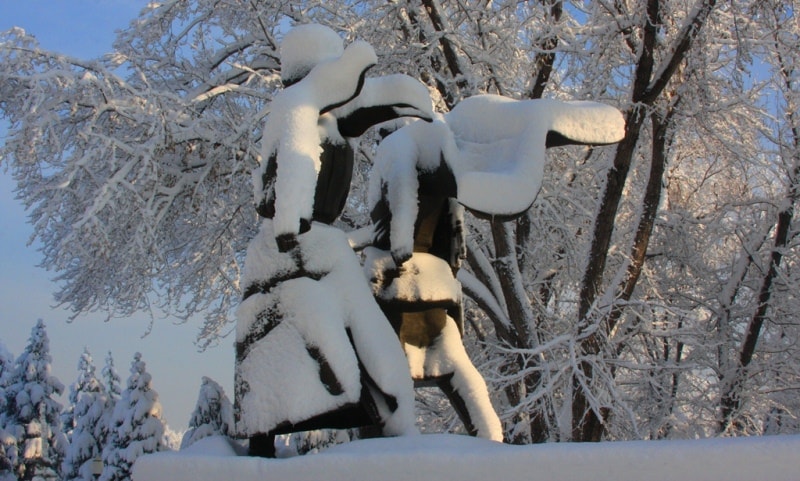 Authority:
Kazakh Soviet Encyclopedia, 1983 3. Set of monuments of history and culture of the city of Almaty Ch. Editor B. G. Ayagan, 2006.
Photos
Alexander Petrov.