Memorial Korkyt-ata.
Excursions on historical monuments Kyzylorda.
"For those who are lost, there will always be cities that feel like home" 
Simon Van Booy.
Small Group Tours in Kazakhstan.
The monument is located in the town of Kyzylorda, on coast of the river of Syr-Darya, the thinker, the philosopher, the poet and the composer of Turkic people Korkyt-ata. The author memorial - Zharken Ismagulov. The monument represents three vertical stela which form a silhouette kobyz, visible from different directions. In the center of a silhouette - monument Korkyt-ata on a camel.
The monument is established to 1300 years books Korkyt-ata. In 1997 as a result of the restoration works lead on a memorial monument, the architectural ensemble has been created. The monument is established on an earthen embankment in height of 3 meters and diameter of 9 meters on coast of the river Syr-Darya. The general height of a monument of 15 meters. It is a Turkic legend, a myth connecting set of people, occupying boundless open spaces from Altai up to Caspian sea.
According to records of scientific wise men of an antiquity, the general for all Turkic people the thinker, the orator, musician Korkyt was born also veins in VII - IX centuries in the country Bayat, in the town of Zhankent. Four hundred precepts and aphorisms Korkyt have been printed in Berlin by German scientist H.F.Ditsem. As the legend, Korkyt - the selector of an eternal life which is not knowing death says. It comes to conclusion, that in a life there is nothing immortal and spends the remained life, playing on кобызе.
Thus, leaves in the inheritance after itself immortal pieces of music "Nebgri kyi", "Korkyt tolgau", "Elmen koshtasu". For perpetuating memory Korkyt-ata the monument on coast of Syr-Darya is built. For this purpose it was necessary to take down emergency and shabby buildings of former regional hospital.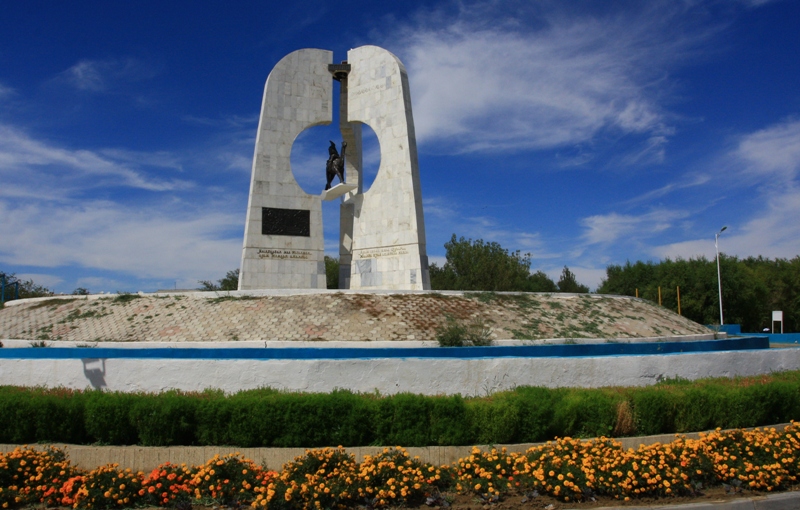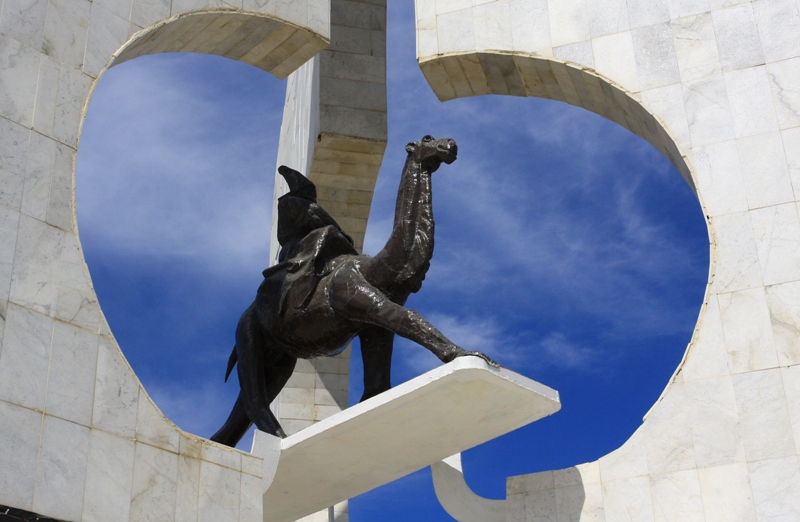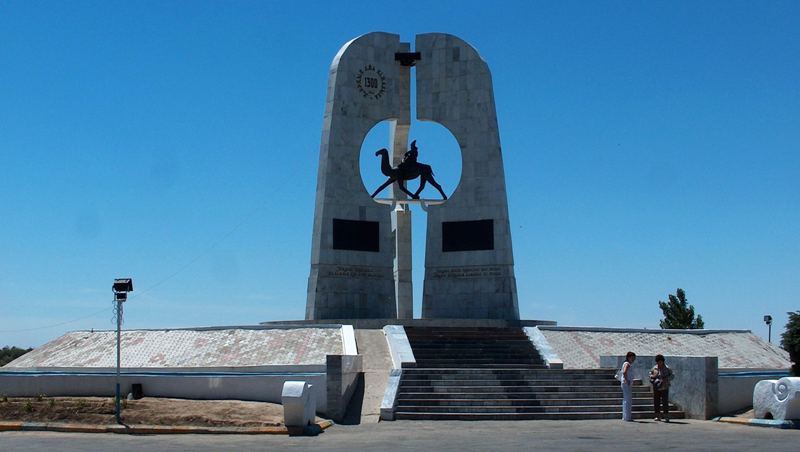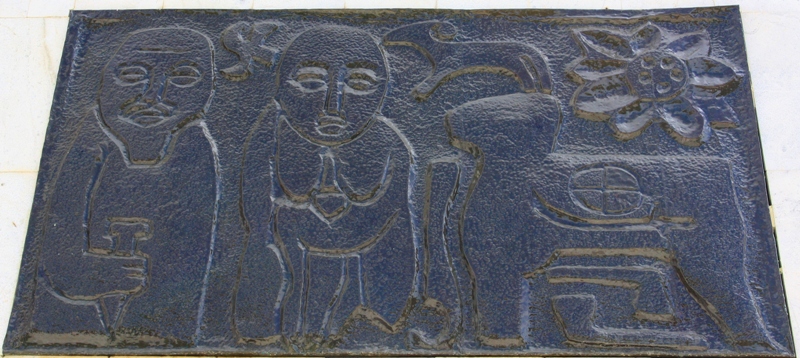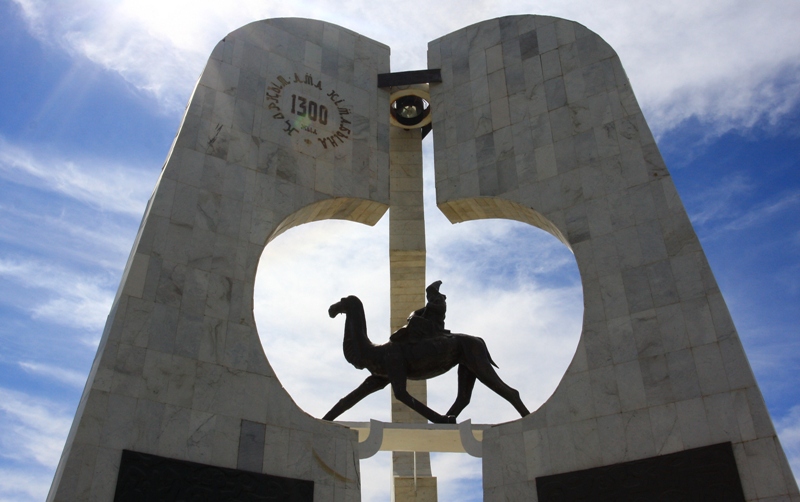 Authority:
Advertizing leaflet Kyzylorda of regional department of tourism.
Photos
Alexander Petrov.