Mausoleum of Mirali Bab in Sairam.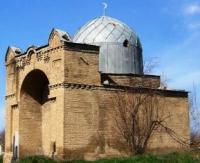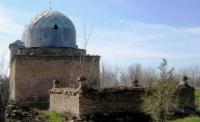 Religious tours in Sairam.
"If you follow the ancient maps written on the stars, no person will ever understand you. So if you could read these maps, would you follow them? And forever be misunderstood? Or would you close your eyes tightly and pretend to be like everyone else?" 
C. JoyBell C.
Monuments of ancient Sairam.
The Mirali Bab mausoleum is located in the center of the village of Sairam in the Sairam district of the Turkestan region, in the old cemetery, 250 meters from the intersection of 2 main streets. According to legend, the mausoleum stands on the site of an unexploited mazar, erected in the XV - XVI centuries. over the burial of the "saint" who lived in the XIth – XIIth centuries.
According to information and research M.E. Mason, in 1925 "the dome has long collapsed" ... "the last remains of the building are completely destroyed." The modern building dates back to the end of the XIXth century. It is made of standard burnt brick 120 x 250 x 60 mm.
Repeatedly repaired and subjected to alterations, not plastered. The single-chamber portal dome mausoleum in terms of 7.6 x 6.1 meters consists of the main cubic volume covered by the dome. The dome is covered with cement mortar.
The main facade is highlighted by a portal with a high arched niche. An entrance is arranged in the depth of the niche. Portal corner pylons are completed by towers. The decoration of the facades is complemented by the figured masonry of the dome and cornices.
The interior has a square room with arched walls. The dome is divided among themselves from bricks folded at an angle to the facade. Walls and floors are covered with cement mortar. In the current state, the dome is covered with tin.
Historical sources say that to the north of the Mirali Baba mausoleum a small tomb of the saint of his father, Malik Shah, was previously laid out from light brick. Mirali-bab was a prominent scholar and made a huge contribution to the widespread dissemination of the Islamic faith.
Father Mirali-baba padishah Khazrst Malik (XI - XII centuries) was friends with Khoja Yusuf Hamadani. According to Risolai Sairam Isfizhob, Mirali Bab was a leading spiritual scholar of the XIIth century. Mirali's  ather was Hazret Malik, who lived in the XIth - XIIth centuries. and corresponded with Hoja Yusuf Hamadani.
There is information about the two sons of Khoja Nasrullo Farso and Khoja Fathullo Mahdoud Mirali, who were also outstanding spiritual scientists of their time. Their graves are also located in the mausoleum. Malik Shah and Hamadani corresponded, exchanged books and impressions of what they read. The prefix "Bab", which later appeared in their names, testifies to their invaluable contribution made in the search for truth and justice.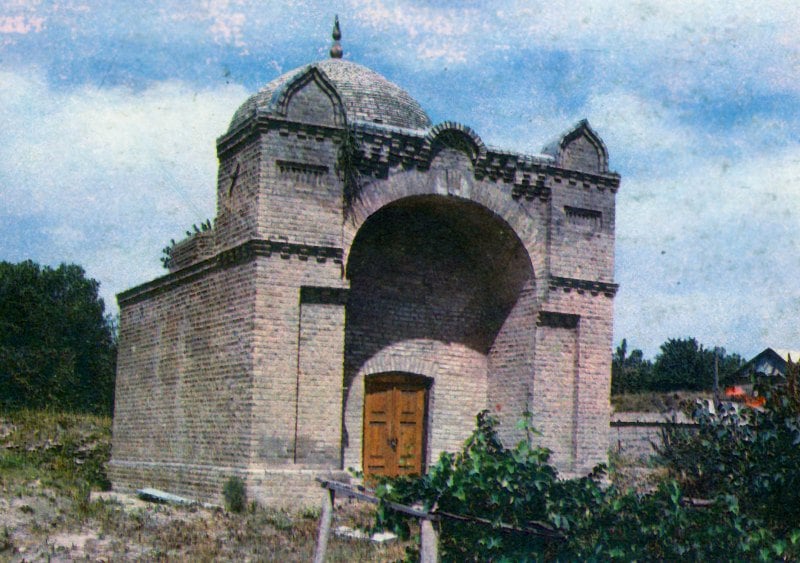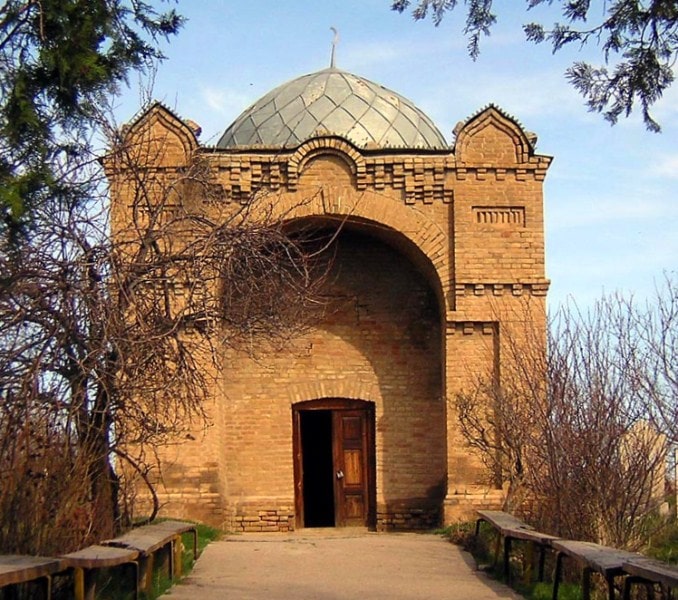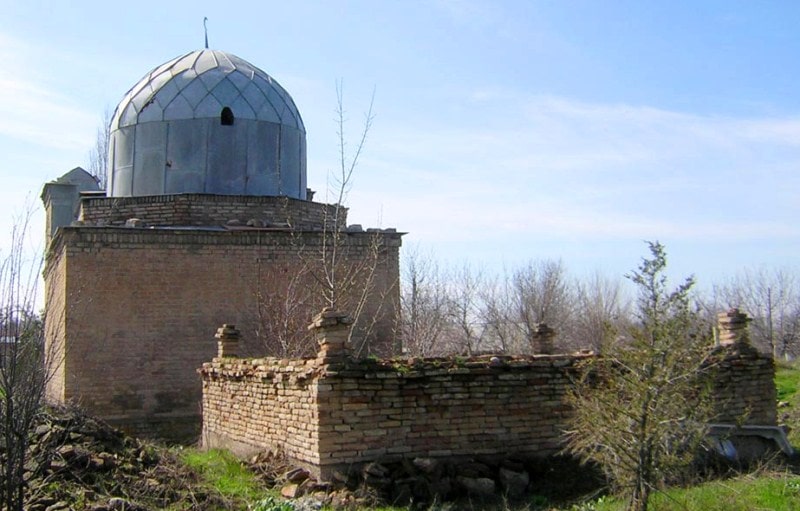 Authority:
"Code of monuments of the South Kazakhstan region." Architectural and archaeological heritage of the South Kazakhstan region. In the framework of the regional program "Cultural Heritage". http://www.farsah.kz