Lake Korzhynkol on Sibiny cascade.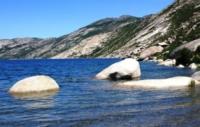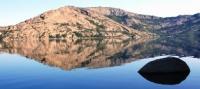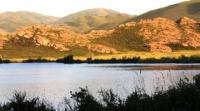 Trips to the Sibinskiye lakes.
"All trips go in a circle. I rode across Asia, writing out a parabola on one of the hemispheres of our planet. In short, a circumnavigation is just the way of a curious person back home"
Paul Therault.
Excursions to the Sibinskiye lakes.
Lake Korzhynkol is located in the southern part of the Koktau mountain range and belongs to the northern part of the Kalba Range. The lake is located in the Ulagan district of the East Kazakhstan region and belongs to the system of Sibin lakes.
Lake Korzhinkol is located second in the north-west direction after Lake Karakol. The length of the lake in the direction from north to south is 2443 meters, the width in the direction from west to east is 663 meters. The coastline is 7314 meters long.
In the southern part of the lake there are numerous camp sites and tourist keypings. Granite rocks adjoin the lake almost all the way around. The southern part of the lake is sometimes overgrown with shrubs and deciduous trees, mainly birch and aspen.
Most of the south side of the lake is represented by low-steppe vegetation. The lake is connected by a stream that flows from the Zhalkar lake. The lake is fed by a small stream, which originates from the northern slopes of Mount Taldy having a height of 1547 meters above sea level and from the western slope of Mount Kyzylkayyn reaching a height of 1493 meters above sea level.
The rest of the Korzhinkol lake is fed by groundwater, spring snowmelt and a small river flow. On the Korzhynkol lake there are the training base of the Ust-Kamenogorsk hockey club Kazzinc-Torpedo (formerly known as the Torpedo Ust-Kamenogorsk) and the recreation center of the Ulba Metallurgical Plant.
Korzhinkol Lake is a popular holiday destination. The amazingly beautiful landscape of granite rocks, fantastically shaped, and the transparent expanse of water are truly wonderful.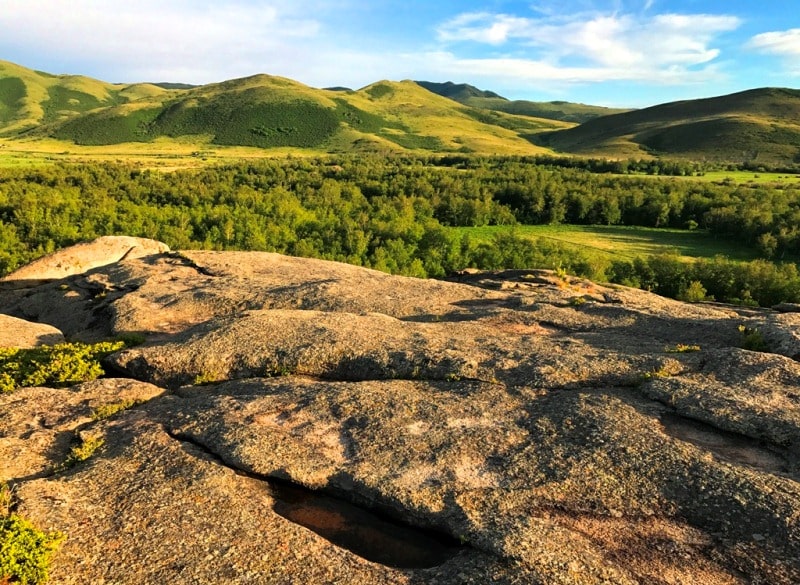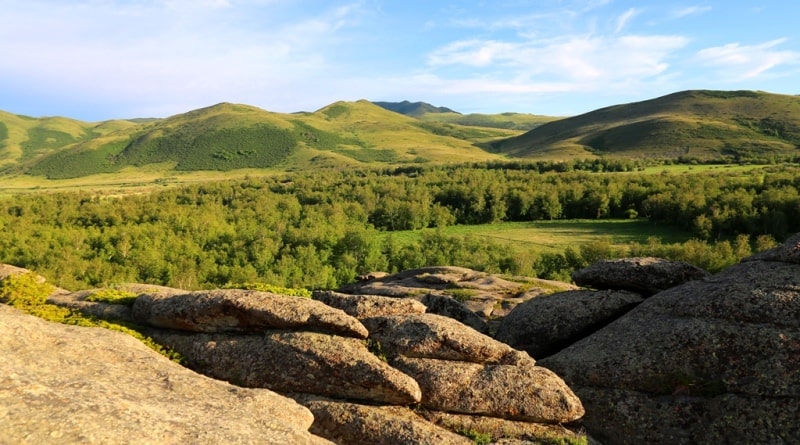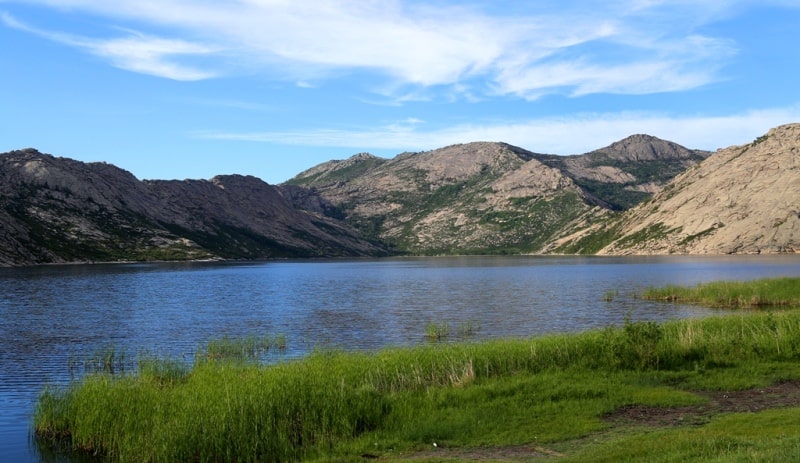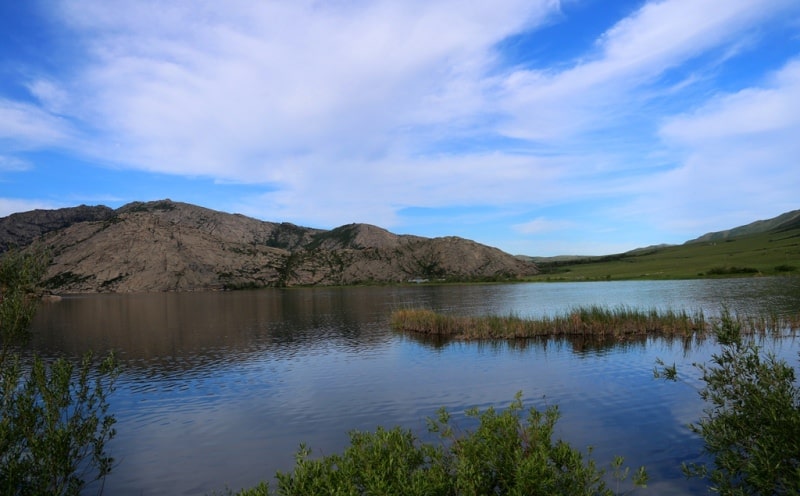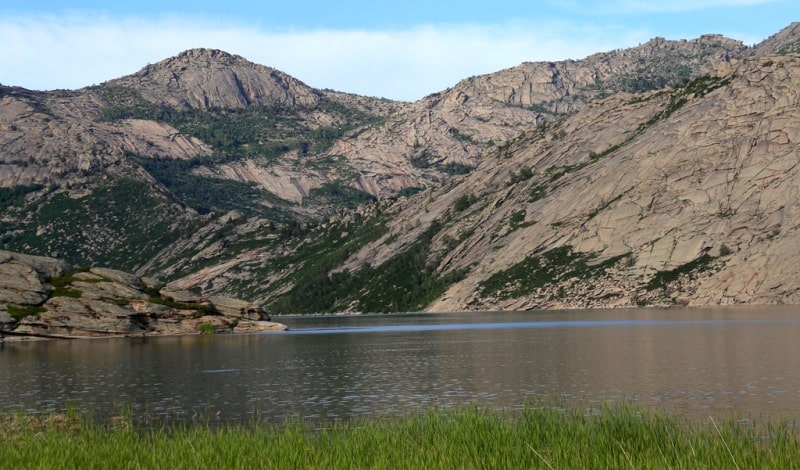 Authority and photos
Alexander Petrov.