Kyz-aulie mausoleum.
Tourism and travel on the Aktyubinsk province.
"For everything in this journey of life we are on, there is a right wing and a left wing: for the wing of love there is anger; for the wing of destiny there is fear; for the wing of pain there is healing; for the wing of hurt there is forgiveness; for the wing of pride there is humility; for the wing of giving there is taking; for the wing of tears there is joy; for the wing of rejection there is acceptance; for the wing of judgment there is grace; for the wing of honor there is shame; for the wing of letting go there is the wing of keeping. We can only fly with two wings and two wings can only stay in the air if there is a balance. Two beautiful wings is perfection. There is a generation of people who idealize perfection as the existence of only one of these wings every time. But I see that a bird with one wing is imperfect. An angel with one wing is imperfect. A butterfly with one wing is dead. So this generation of people strive to always cut off the other wing in the hopes of embodying their ideal of perfection, and in doing so, have created a crippled race" 
C. JoyBell C.
Outstanding monuments of the Aktyubinsk province.
Nearby to mausoleum Abat-Baitak there is constructed on analogy to mausoleum Abat-Baitak, a mausoleum with a female burial place. In it enter raw housing the mausoleum of the end XVIII - the beginnings of XIX centuries constructed.
Into imitation an early monument, the smaller sizes and constructed of a crude material, not from burnt a brick, and saman. Therefore under influence of climatic conditions, long time the mausoleum has half collapsed.
He is constructed hardly later and is named in people «Kyz-aulie». Female ornaments, the maiden remains have been found In him during excavation. «In this construction too there is any sacred force», - knowing people believe.
Near it it is possible to see women in zhaulykh which, approach to mausoleum more often and touch its walls hands.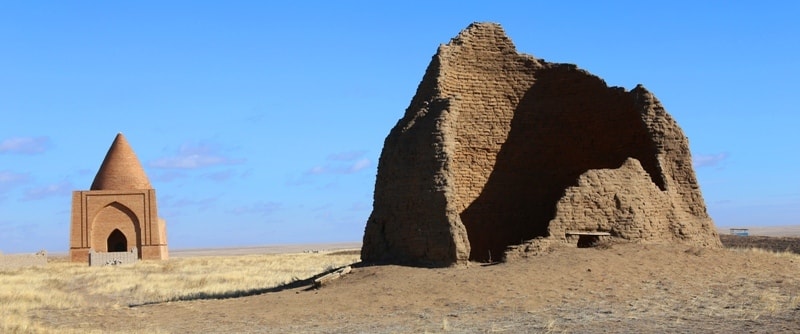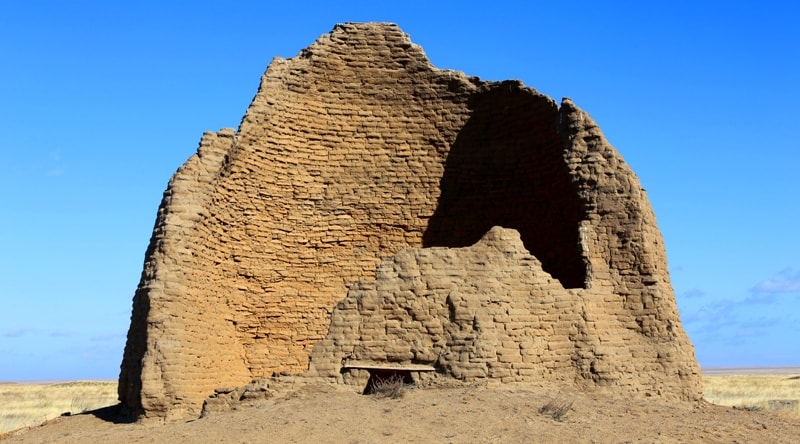 Aurhority:
http://e-history.kz, www.madenimura.kz, R.Beknazarov (Kazakhstan), Zhuanyash Baigurinov (area Kobda, the Aktyubinsk province).
Photos
 Alexander Petrov.