Kufen - Chugundor-baba.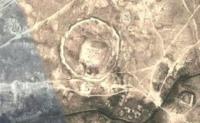 Kufen – the ancient town site of Chugundor, 25 kms to the north of Artyk railway station, stood out by its dimensions, stretching along the territory of 145 hs. Its kernel was formed by the Arabian adobe ribat square in plan, which became the citadel surrounded by the moat and a circle of the wall after the reconstruction.
There was no shakhristan here, and the rabat, like in Merv consisted the town proper, its oval contour was embraced by the wall with five gates. Near its west gate the 11-12 century mausoleum of Chugundor-baba (lost nowadays) was fixed in 1927 – with massive proportions, deep vaulted aivan and octahedral marquee dome.
The aivan had brickwork decor, its interior had stucco plasters with paintings. In the living blocks divided by narrow streets (2,6 m) many-roomed houses with distinct functional zoning were excavated.
Panjara used to be put in the houses' windows.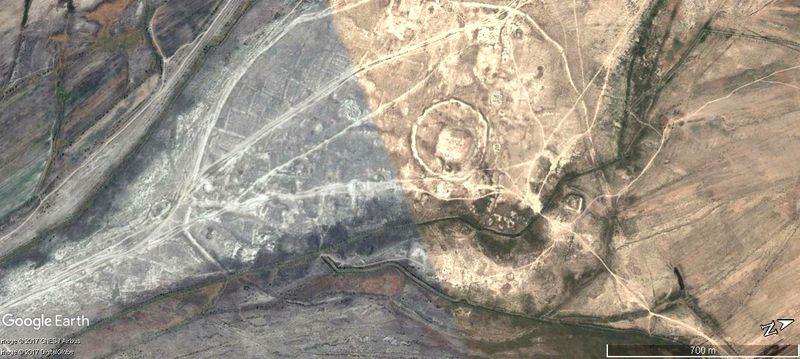 Authority:
On materials of information department of the State committee of Turkmenistan on tourism and sport.