Kosmodemyanskaya Zoya peak.
Climb Tien Shan Peaks.
"Why do you go away? So that you can come back. So that you can see the place you came from with new eyes and extra colors. And the people there see you differently, too. Coming back to where you started is not the same as never leaving" 
Terry Pratchett. "A Hat Full of Sky".
North Tien-Shan expedition from Almaty.
Kosmodemyanskaya peak 4108 meters above sea level is situated in Kumbel range, which is the western part of A little Almaty spur of Zailiysky Ala-Tau. The peak is conquered on a South East to a crest in 1940, climbers under the leadership of K. Kuzmin.
Zoya Kosmodemyanskaya's peak is called in honor of the first Zoya Anatolyevna Kosmodemyanskaya woman awarded ranks the Hero of the Soviet Union (posthumously) during the Great Patriotic War. Zoya Kosmodemyanskaya became a symbol of heroism of the Soviet people in the Great Patriotic War. 
Its image is reflected in fiction, journalism, cinema, painting, monumental art, museum expositions.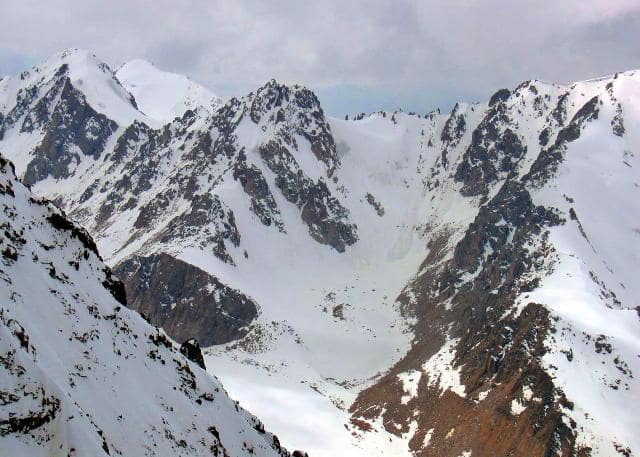 Authority:
"Zhetysu is the Land of  tourism". A Tourist Guide-book. Almaty.  2003. 68 p. and the material for this page is taken from the printed edition.