Kok mektep in Fort Shevchenko.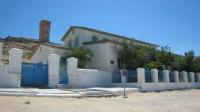 Exoteric tourism in Kazakhstan.
"The roots of the formation are bitter, but the fruits are sweet"
Aristotle.
Mangistau Travel Guide.
The unique architectural structure of the city of Fort Shevchenko is the building of the Russian-Kazakh school, built in 1909 by order of the Russian Ministry of Education from the local gothic shell rock. It was one cool county school with two years of study.
This school was attended mainly by the children of officers, local Russian landowners, as well as several children of the bais.
According to one version, this building was built even earlier, in the 80s of the XIX century, as the house of officers of the Novopetrovsky fortification. This is evidenced by the building style of the tsarist era: wooden cornices are decorated with laconic ornaments, the corners of the building are emphasized by vertical ledges, designed in the form of a column.
In this building there were solemn meetings, evenings, holidays. Over time, the building was reoriented to a school, or rather, to the Russian-Kazakh school. Arched openings were laid by walls and adapted to classes. In 1911, the Fort Aleksandrovskoye one cool Russian-Kazakh school was transformed into a two-year one.
A fact has remained in history: when the locals were overcome by an epidemic, the graduates of this two-year school were sent to the Ashgabat medical school. And at the end of this school, they returned to their native Fort and joined the ranks of medical workers of the region.
In 1920, the school was transformed into a single labor school of the first and second levels. In 1954, a two-story school building was built. After some time, the school was named after S.M. Kirov. In 1977, another typical school building was built, which 13 years later began to bear the name of the famous local historian Esbol Omirbaev.
In the old school building housed the house of pioneers. Currently, there is a youth sports school. At one time, such honored people studied at the Kok-mektep walls as the heroes of the Civil War, Klysh Nadyrbaev, Tulesin Aliyev, the chairman of the Kazakh Central Executive Committee, Zhalau Mynbayev, the chairman of the Turkmen Central Executive Committee, Nadyrbay Aitakov, the Minister of Education of the Turkmen SSR, Kushali Buriev, Hitu Bekzhanov, Orazangalba Dzhamalbaeva, Orazangalba, Orazangalba , Marshal Abdykhalykov, etc.
The building is a historical relic of the past Mangistau.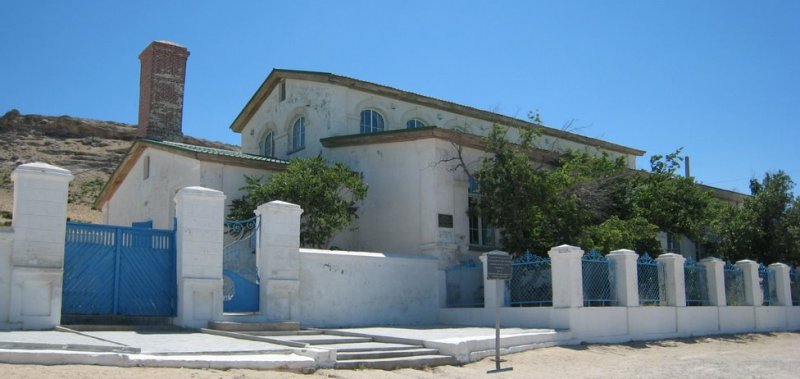 Authority:
Natalia Zaderetskaya. "Tupkaragan is the cradle of Mangistau."
Photos
Alexander Petrov and a museum of history from the city of Aktau.