Kenty Baba Necropolis.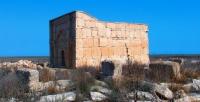 Forwarding Mangyshlak tours.
"And the tombs are not monuments of regret, but the arrogance of sons"
Claude Adrian Helvetius.
Riding on all-terrain vehicles on the Mangyshlak Peninsula.
The ancient necropolis of Kenty Baba is located in the northeastern part of the Tupkaragan Peninsula in the Tupkaragan District of Mangistau region. It is located 3 kilometers from the Ushtam necropolis and 1.5 kilometers from the underground mosque Sultan-Epe.
On the territory of the necropolis of Kenty-Baba  there are memorials of the XVth - XXth centuries. Rises lonely - the steppe mosque. A prayer stone points to the east, stones are placed in a protective circle. In this circle, the traveler will feel safe at any time of the year, night and day he is under the protection of the saint.
Here horses, camels, plant patterns are depicted, and here the triangle is one of the protective symbols. In 2004, masters worked here: the monument has a pristine appearance, and there is no noticeable trace of the application of human hands to its reconstruction.
Such a task was: to strengthen the structure, eliminate destructive factors and at the same time preserve the original and its fragments as much as possible. It should be noted that such monuments are almost never found anywhere else.
Its very original form of the mausoleum is trapezoidal, without a dome, 8 meters high, above and above the parapet is an ornament, which was not done at that time. These monuments - koytasy - are also very original, they are small sculptures, and they were created, unlike others, not from local material.
At the Kenta Baba necropolis, where restoration and conservation work was also carried out this summer, it still causes controversy between scientists. About 1.7 million tenge was allocated from the regional budget for the conservation of the Kenta Baba mausoleum.
The main restoration work planned for 2005 has already been completed.
Geographic coordinates of the Kenty Baba necropolis: N44 ° 27'46.57 "E50 ° 59'42.53"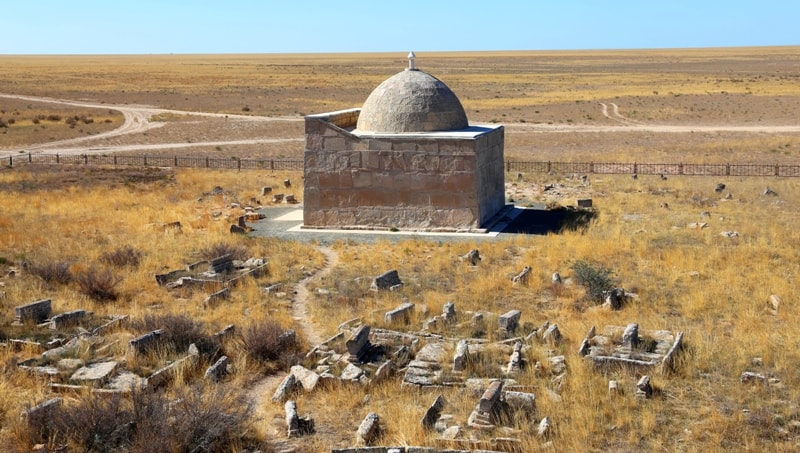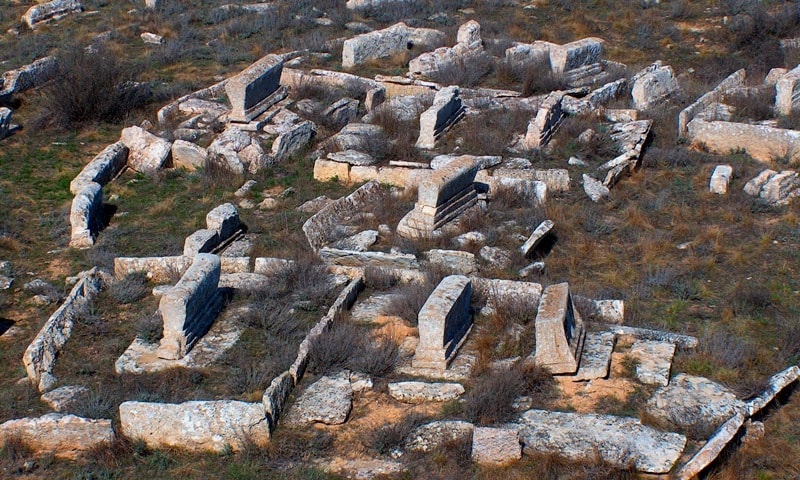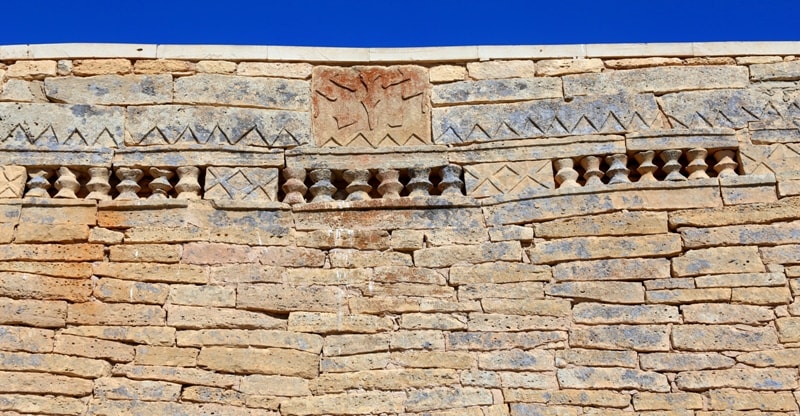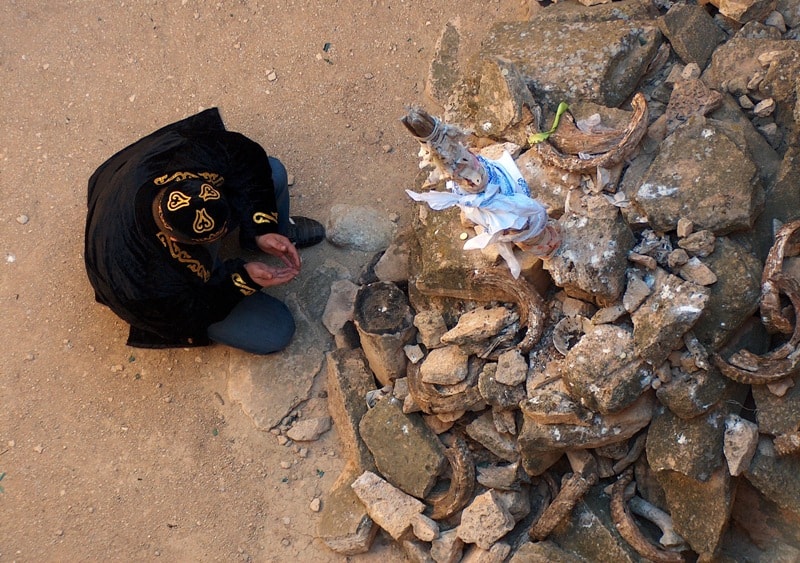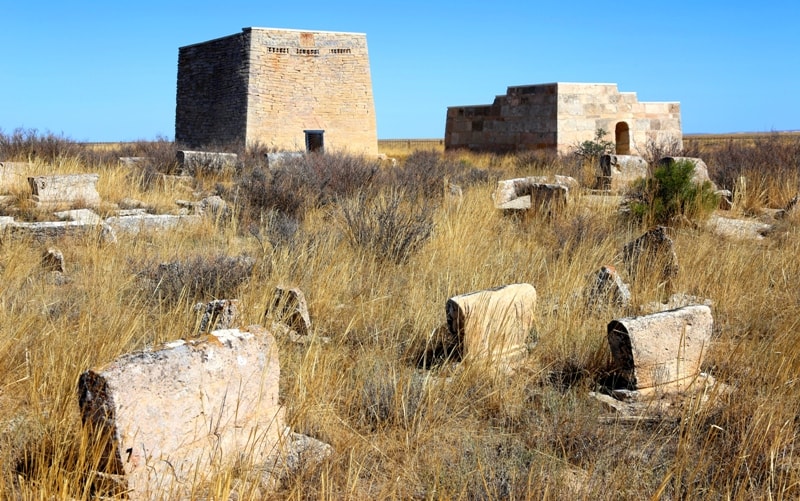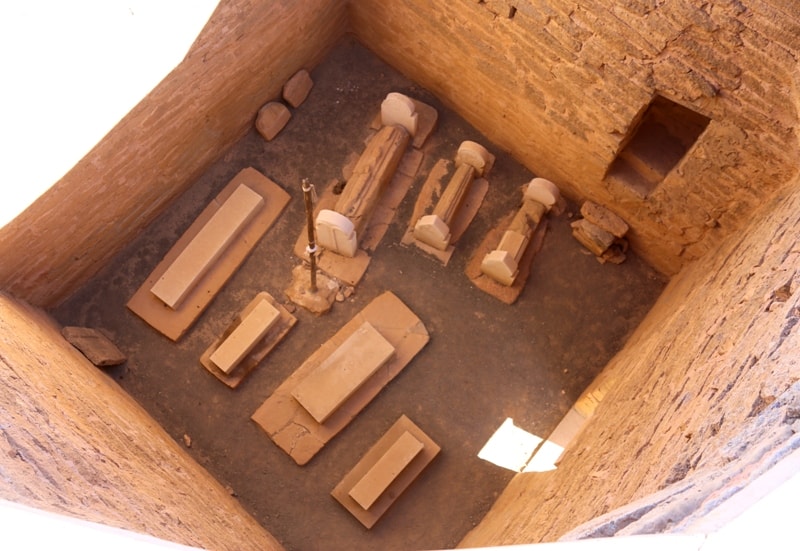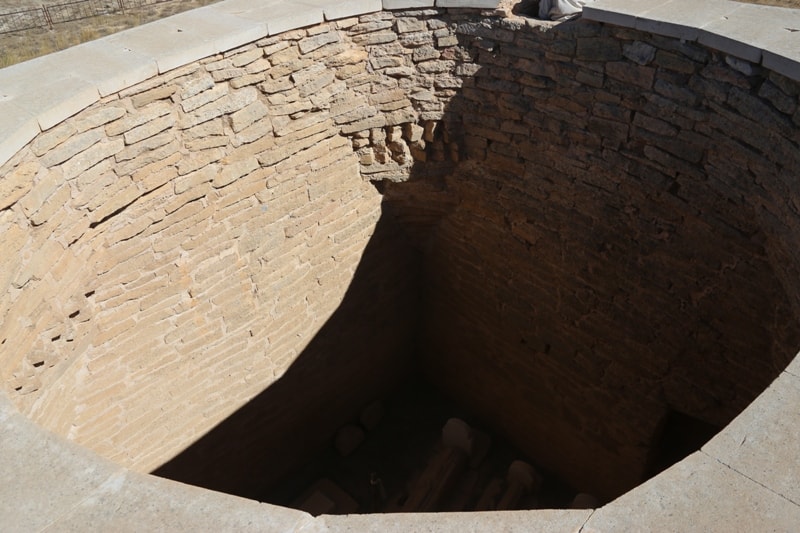 Authority:
Mulbagar Mendikulov. "Monuments of the folk architecture of Western Kazakhstan", Almaty, 1987. Advertising booklet of the Department of Tourism and Sports of the Mangystau region.
Photos by
Alexander Petrov.