Karabura Mausoleum.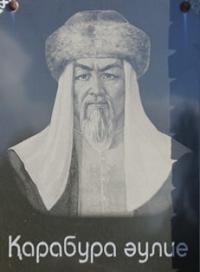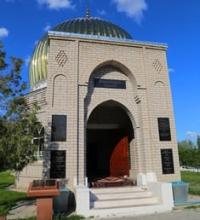 Mausoleums in the village of Sozak.
"Wherever you go becomes a part of you somehow" 
Anita Desai.
A trip from Shymkent to Sozak.
A large number of historical and cultural monuments are concentrated in the northernmost region of the Turkestan region - Sozak, which includes vast territories of semi-deserts located from the northern slopes of the Karatau mountains to the Betpak-Dala desert.
In the district there are 36 architectural monuments, most of them in the village of Sozak. Most of the monuments are poorly studied due to their remoteness. Karabura Mausoleum is located in the central part of the village of Sozak, Turkestan region.
Karabura Mausoleum is located 257 kilometers north of the city of Shymkent. The mausoleum of Karabura was built in 1997 from white brick, consists of two rooms. The upper part of the mausoleum is a dome. The first room is 100 square meters, in the second room is part of an ancient mausoleum built in the XIVth century.
The grave of St. Karabura is in the second room. The mausoleum is built of clay, has 4 windows. Here is the tomb of Kurban Ata. Nearby are the memorial marble slabs of Muhammad, Arystan-Baba, Khoja Ahmet Yassaui, Yskak-baba (Baba ata), Baba Tukti Shashty Aziz. Aknazar-khan, Belhibay-kazhy, Shilmembet bi, Kultas bi, Kozhamkul gulama, Daulet-Karabury batyr, Shahasum-ahun and others are buried behind the old mausoleum.
The total area of ​​the architectural complex is 240 square meters, the height of the mausoleum is 17 meters. The door faces the West, to the mausoleum of Khoja Ahmet Yasavi. To the left of the mausoleum is a monument to a camel.
Karabura-aulie was an associate of the legendary Khoja Ahmed Yasavi, who, before his death, instructed that it was Karabura who was to bury him. He lived in the foothills of Karatau, possessed magical power, could at one glance stop the most frisky stallion at the gallop and make him turn the river back.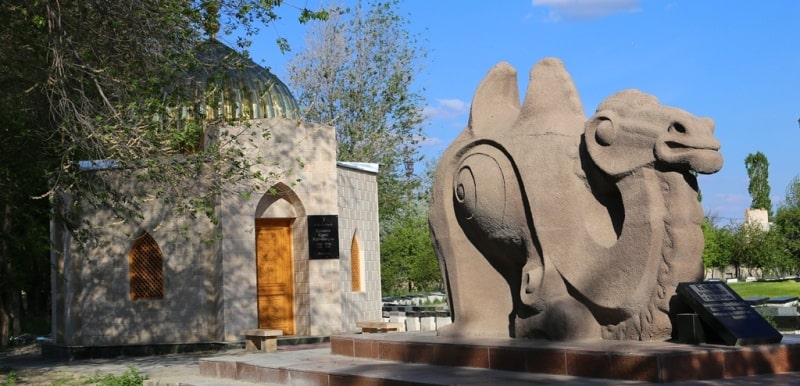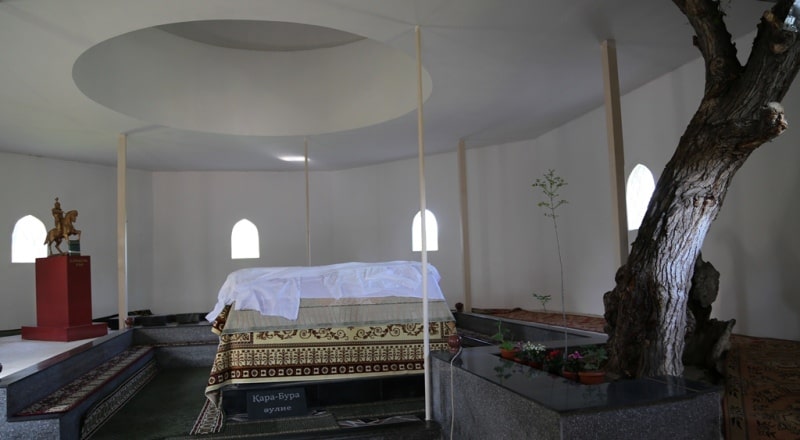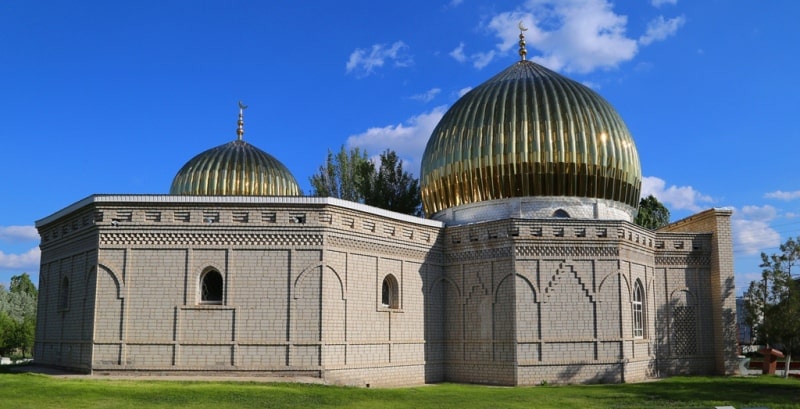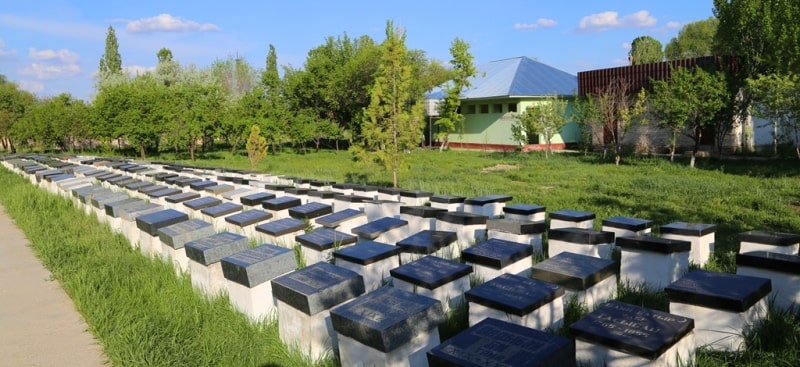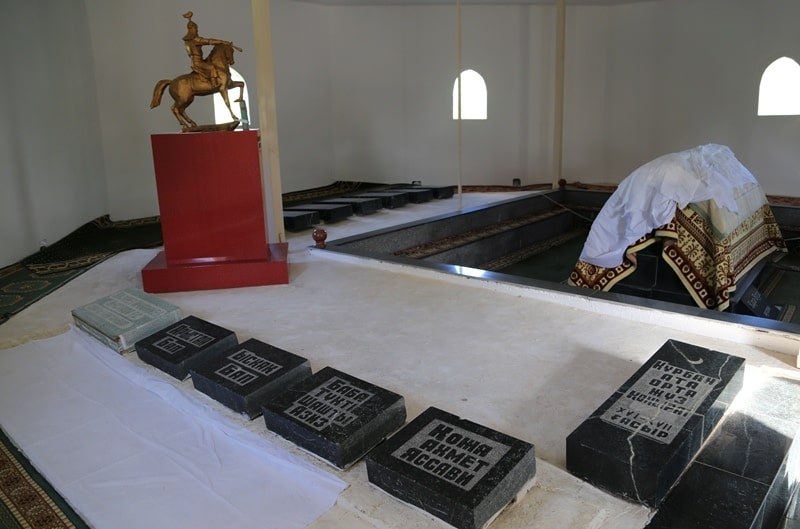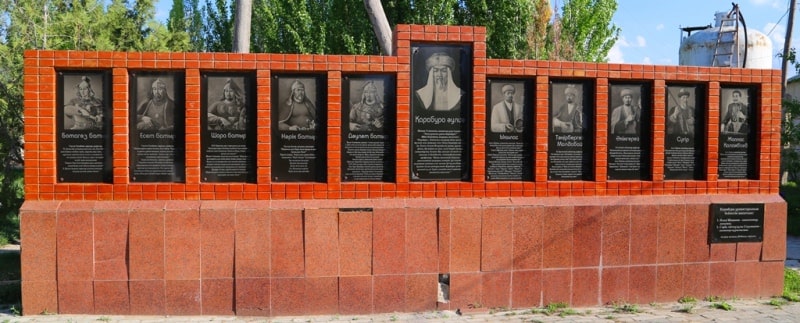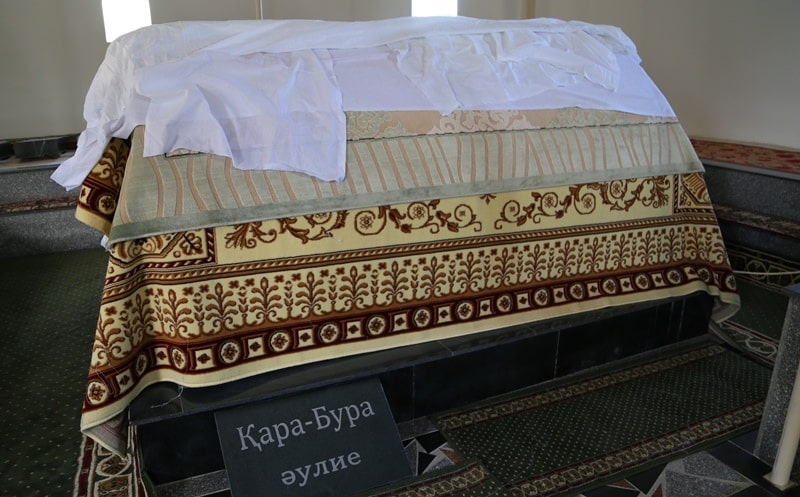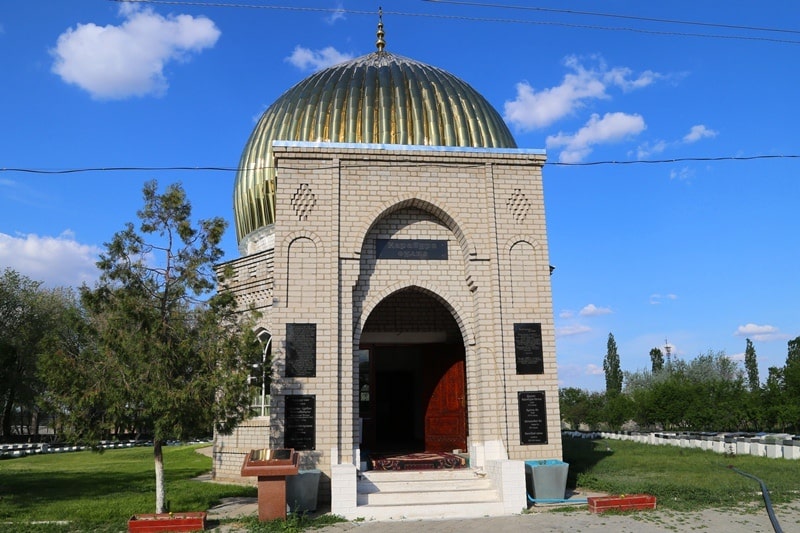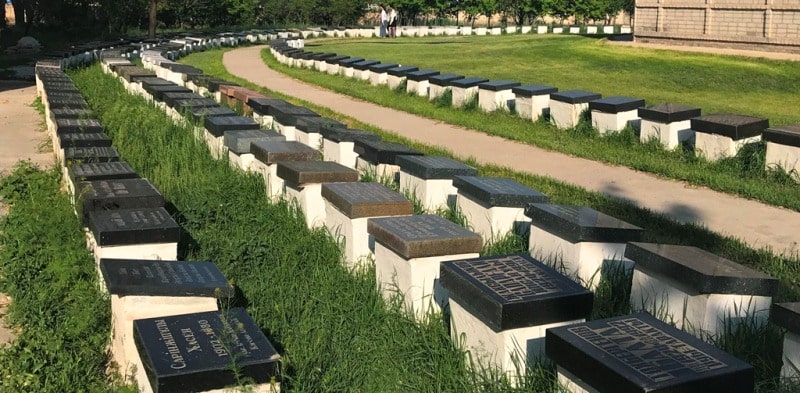 Authority:
https://e-history.kz/en/publications/view/turkestan__turisticheskii_hram_ii__5314
Photos
Alexander Petrov.