Kainatpa tuz salt deposit.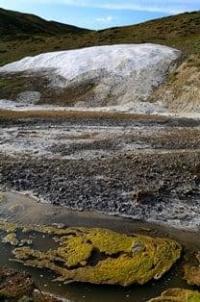 Natural attractions of Kazakhstan.
"On the eastern side of this ridge, in a hollow, lie salty springs called Karkaranei-Kainatma-Tuz. When they exit, the springs form a reservoir covered with a solid hardened mass of alkaline mud. In the middle of this crust, reassuringly, from the action of an underground (speaking in the strict sense - by the word earth we mean the upper solonetzic deck) (in this case, the cover, the upper layer) of the spring, a regular cubic mass of the same matter was formed. Its height is 1.5 sazhens, length - 3, width - 2.5 sazhens.
Chokan Valikhanov. "Diary of a trip to Issyk-Kul." 1856 Collected works in 5 volumes. 1985 Volume 1. Page 306 - 357."All the best in nature belongs to all together"
"Who was beaten by life, he will achieve more,
A pood of salt who has eaten appreciates honey more.
Who shed tears, he sincerely laughs,
Who died, he knows that he lives."
Omar Khayyam Persian poet, philosopher, mathematician, astronomer, astrologer 1048 - 1131.
Trip from Almaty to Tien-Shan mountains.
The Kainatpa tuz salt deposit is located at an altitude of 1965 meters above sea level on the right bank of the small stream Kainatpa tuz in the eastern part of the Shoaldyr mountains, 4 kilometers southeast of the village of Karkara, 17.3 kilometers to the south and slightly east of the village of Kegen in Kegen district of Almaty region.
If you go from the village of Saryzhaz bypassing the villages of Zhana Tasashy, Tasashy and Sarykol and before reaching 4 kilometers to the village of Karkara to the right of the road, on the right bank of the small stream Kainatpa tuz you can see a huge white spot, this is salt.
There is a small deposit of natural salt outcrops with a length of 308 meters and a width of 73 meters. Slightly downstream, on the left bank of the stream, there are also salt outlets. Beautiful crystals are found in small puddles and salt deposits.
In May 1856, on the way to Lake Issyk-Kul, the explorer and traveler Chokan Valikhanov visited this deposit. He also made a short description of this place, which is located at the top of the article.
Geographic coordinates of the Kainatpatuz salt deposit: N42 ° 51'51.43 "E79 ° 16'12.01"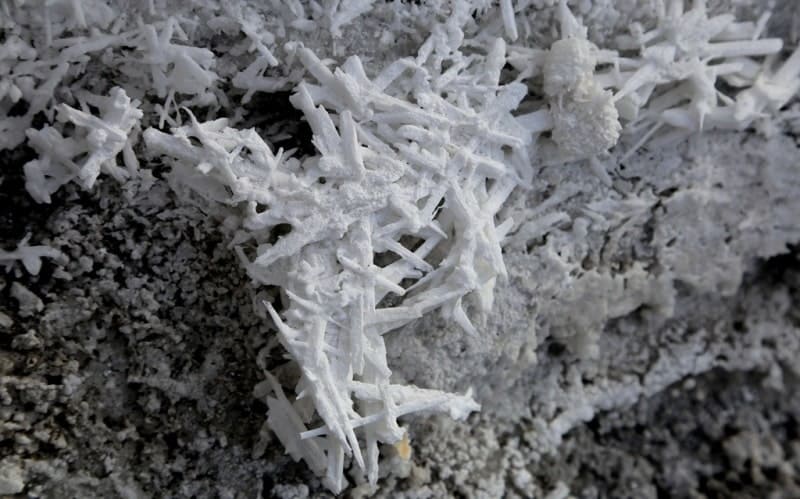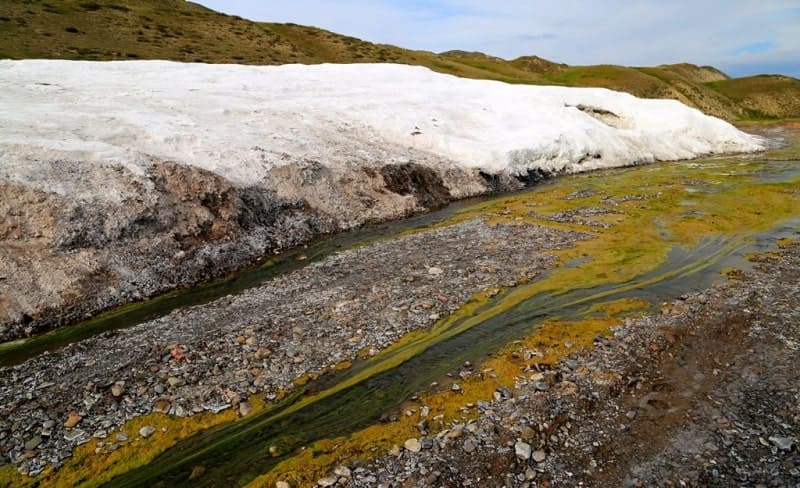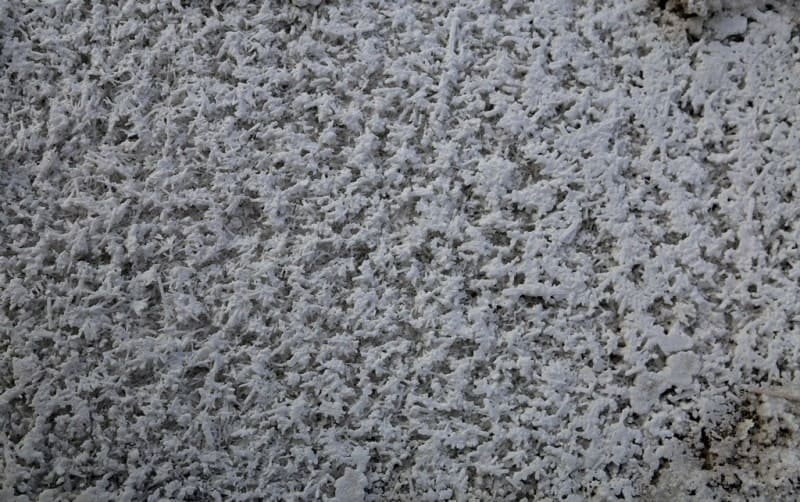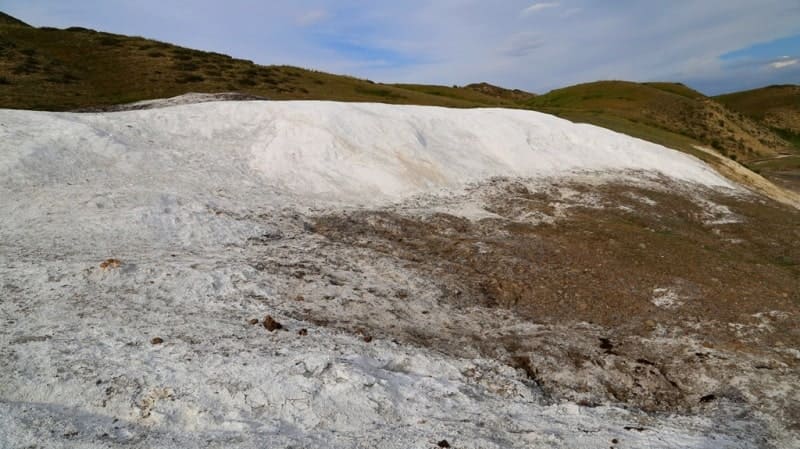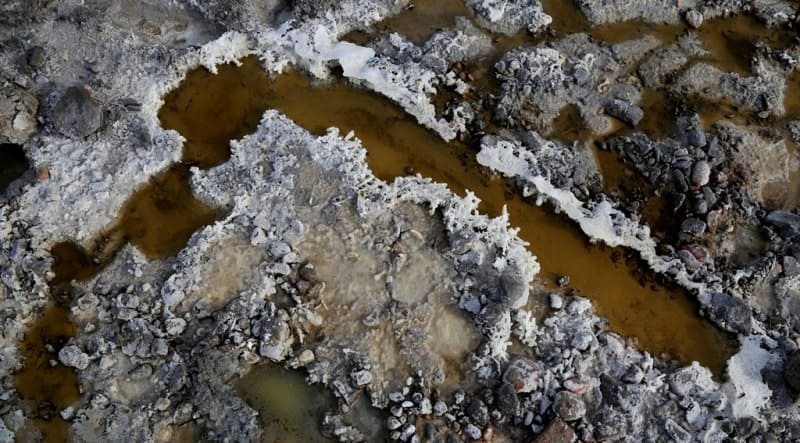 Authority and photos by
Alexander Petrov.