Juan-tobe ancient settlement.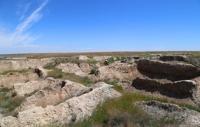 Private Tour in Shymkent.
"He who conquers himself is the mightiest warrior" 
 Confucius.
Ramblers Walking Holidays in Turkestan.
Juan-tobe medieval fortification dates from the VI - XII centuries. It is located on the north-eastern outskirts of the village of Koltogan, Ordabasy district, Turkestan region, on the left bank of the Arys river. The archaeological literature gained fame in connection with the discovery in 1893 of a treasure trove of silver and copper coins, more than 5,000 pieces and some household items.
In 1893, the settlement was examined by N.P. Ostroumov, in 1951 by the South Kazakhstan Archaeological Expedition (E.I. Ageeva). The ancient settlement with a circular rabad consists of a high hillock in the center of the monument (citadel) and rabad.
The hillock is of a quadrangular shape, oriented to the cardinal points, more than 20 meters high, the diameter of the upper flat area is 70 - 80 meters. The height of the rounded slave in terms of 4 - 5 meters, a width of 30 to 60 meters.
The ancient settlement by some researchers (EI Ageeva, G.I. Patsevich) was identified with the capital Arsubanikent (Subanikent). Here, south-east of the fortress, a few hundred meters on the left terrace of Arys stretched the Borizhar burial ground with a length of 11.5 kilometers from the south-west to the north-east.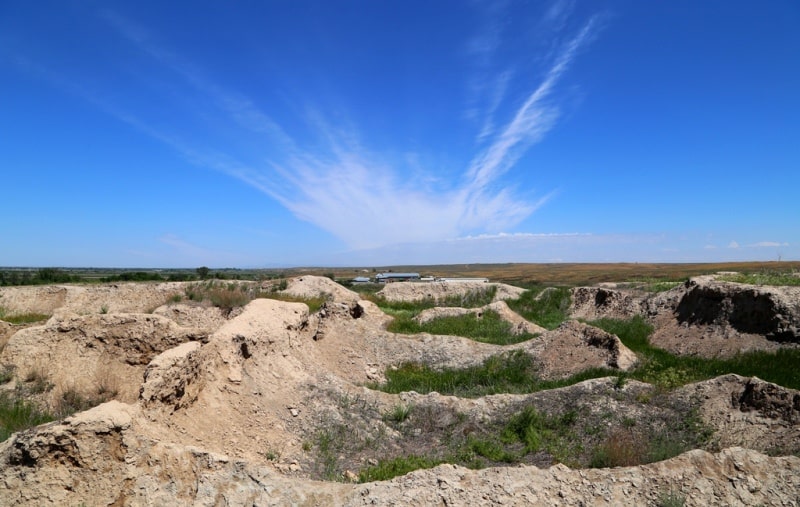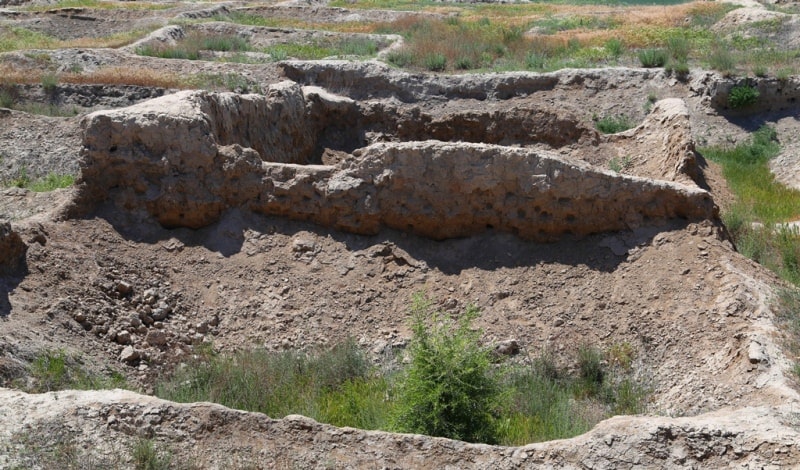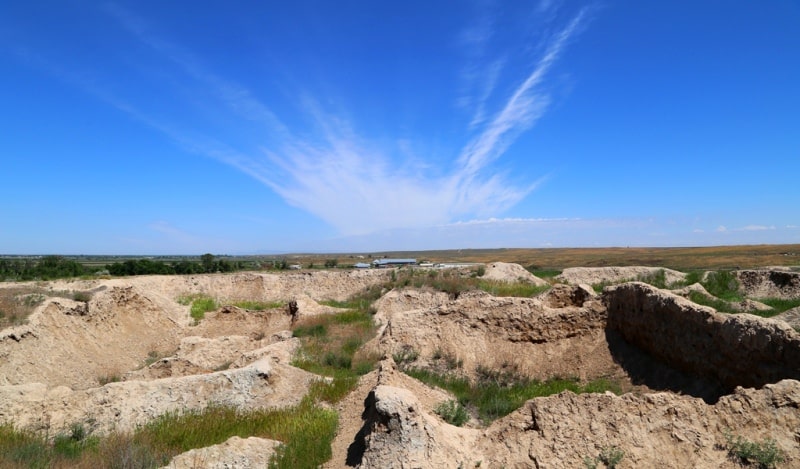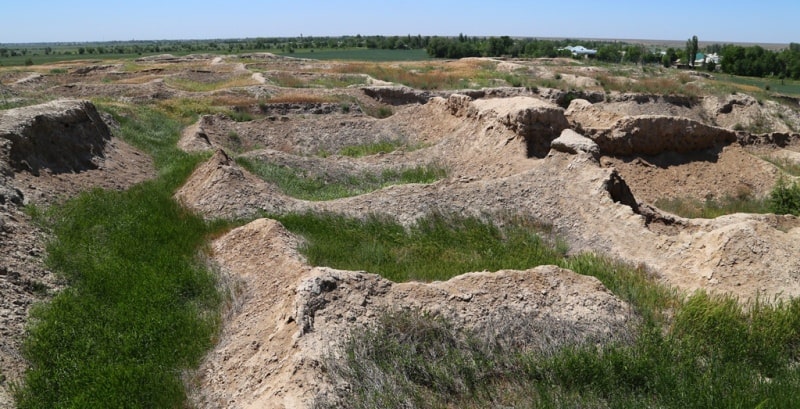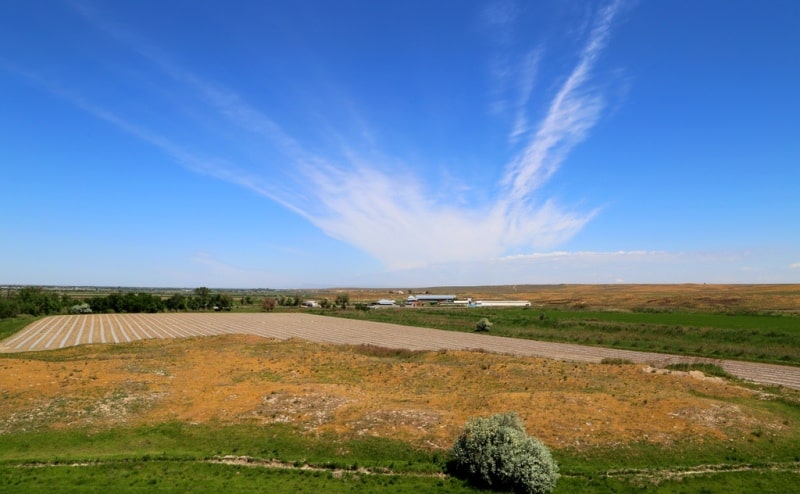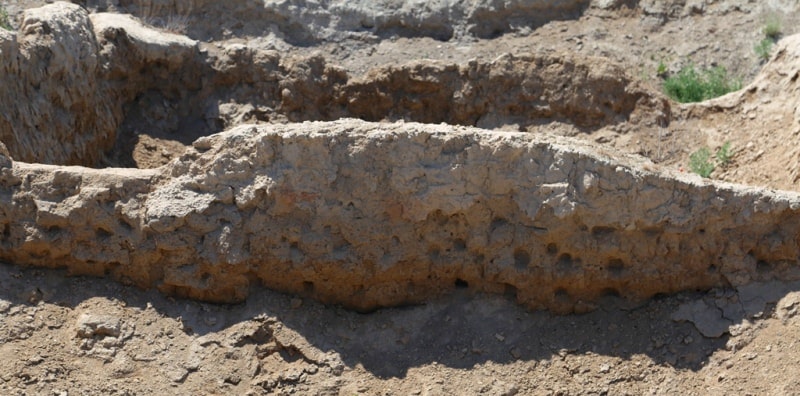 Authority:
D. A. Taleev. "Code of monuments of the South Kazakhstan region." Architectural and archaeological heritage of the South Kazakhstan region. In the framework of the regional program "Cultural Heritage". http://www.farsah.kz
Photos
Alexander Petrov.