Hospital of merchant Kubrin.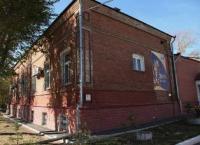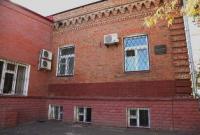 Excursion tours in cities Kazakhstan.
"Light (the eldest brainchild of the Lord) is the main decoration of the building"
Thomas Fuller (historian).
Tours from Nur-Sultan to Kostanay.
Hospital of the merchant S.A.Kubrin 1880 a two-story, built of brick hospital building is located to the East of the central historic part of the city on at the intersection of Republic Avenue and Dzhangildin street. The building was built in 1880 by the merchant, the Akmola head StepanAndrianovichKubrin for his nephew, who had received his medical education in Moscow.
The hospital was designed for 16 hospital beds: only wealthy citizens were treated here. In the Soviet times there was placedan oncologic dispensary. Currently, in the building there is situated "National Center for Space Communications and Electromagnetic Compatibility of RadioelectronicFacilities"JSC.
For more than 100 years of its existencethis object has changed its appearance in many ways. Around the hospital due to lack of auxiliary premises there were built numerous facilities for various purposes, and the hospital itself was rebuilt, however, although it has increased functionality, but as a historical construction it lost a lot.
The building is an extraordinary construction of the city of the XIX century, distinguishes withoriginality of the compositional interpretation, expressiveness of the façade execution. This was the first hospital building in the city of Akmolinsk.
Authority and Photos:
https://direkt-15.kz/en/pamyatniki-i-ob-ekty/pamyatniki-istorii-i-arkhitektury/bolnitsa-kuptsa-s-a-kubrina-1880-g