The history of Pamir Tract.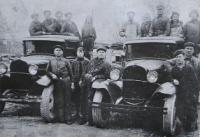 Travel from Dushanbe to Akbaital pass.
"Life while traveling is a dream in its purest form"
Agatha Christie.
Drive from Osh to Khorog.
Until 1932, only two passes were known in the Pamirs - Kyzyl-Art, through which a motor road was laid that year to the Pamirs, replacing the old wheel road created in 1891 - 1892 by the Russian Pamir detachment, and the Ters-Agar pass was the western part of the ridge, leading to the Altyn-Mazar tract, from where you can make your way up the Muk-su river to the tongue of the Fedchenko Glacier, moving down the river to Karategin and further to central Tajikistan.
Along the rivers Kaindy and Balyand-Kiik from Altyn Mazar there are trails to the Eastern Pamir. The Pamir Highway connects the cities of Dushanbe, Khorog, Murghab and Osh. On this road you immediately understand where you got, rivers, mountains and canyons amaze with their scale and grandeur.
But no less striking are the human efforts spent on the construction and maintenance of the road in working condition. In many places, the road has to be restored several times a year to this day. In 1930, there was still no road connecting the capital of the Republic of Tajikistan, Dushanbe with the Pamirs.
Expeditions to the Pamirs were on foot, along a caravan trail, along the ravines, often risking their lives. Cutting the road along the rocks was an expensive and difficult affair. The Osh-Khorog Pamir Highway was built in 1933, with the help of 22,000 collective farmers, the Great Pamir Highway was built in 110 days, from Stalinabad to Khorog with a length of 567 kilometers.
On this road from Stalinabad to Khorog it was easy and safe to get there in 2-3 days instead of a month, as it was before the construction of the tract. The whole Pamir Highway was built by the whole country. In the newspapers of 1940 they wrote:
"The route of the Novo-Pamir Highway ran along 14 ovrines, 14 km long, along countless cliffs and huge boulders. For centuries these ravines have been built." The opening of the West Pamir tract named after Stalin took place in 1940. The Osh-Khorog road with a length of 701 km was built in 1931 - 1934.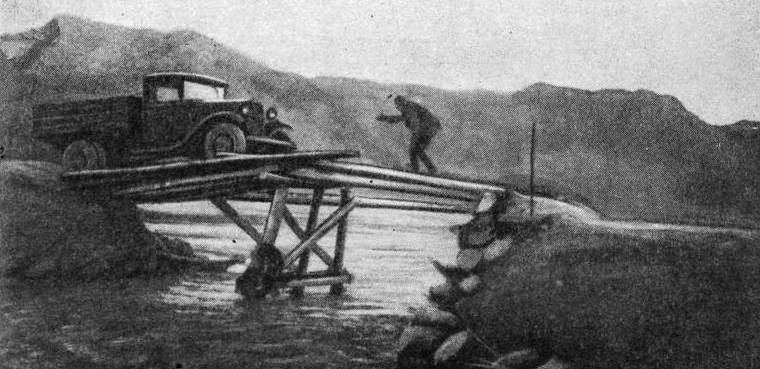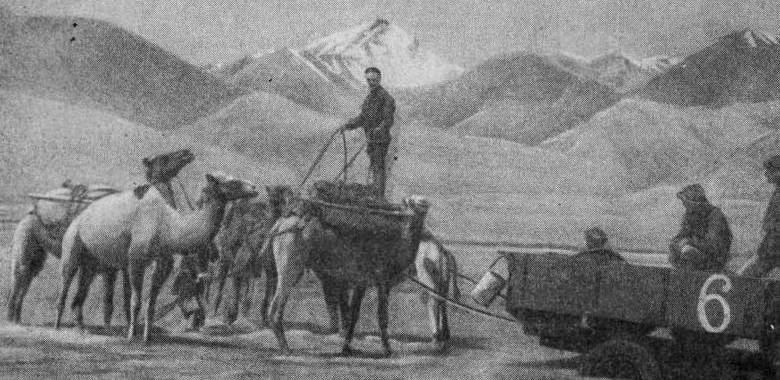 Authority:
 "Nature of Tajikistan" publishing house "Thought", 1982. Pavel Luknitsky. "Traveling in the Pamirs", Young Guard, 1955. Photos from the book "Pamir", the publishing house "Planet", 1987, edited by corresponding member of the USSR Academy of Sciences M.S. Asimova. Also used photographs Ischuk N.R.