History of opera and ballet theater of Abay in Almaty.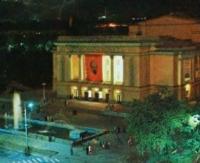 Cultural tours in Almaty.
"One must forcefully pronounce the initial consonant; the spirit of the word is in it "
From the notebook of Francois Delsarte.
Photo tours of theaters of Almaty.
By the decision of the collegium of the People's Commissariat of Education of the Kazakh Autonomous Soviet Socialist Republic of September 29, 1933, a music studio was created in Almaty, consisting of fifty actors, twenty musicians of the symphony and twelve people of national orchestras.
The construction of the theater building, designed by Moscow architect N.A. Kruglov, whose work was recognized as the best in the All-Union competition announced on this occasion in 1933, began in 1936 and was completed in 1941 by architects N.A. Prostakov and T.K. Basenov.
From June 1995 to December 13, 2000, the theater underwent a general reconstruction, preserving the main architectural style - Empire, combined with Italian classicism and traditional elements of national form in the architecture of Kazakhstan.
On January 13, 1934, the first public performance of the musical comedy "Ayman-Sholpan", staged by the music studio based on the play by M.O. Auezov, took place, which marked, in accordance with the decision of the People's Commissariat for Education, the birth of the first "...Kazakh musical opera and ballet theater".
On November 7, 1941, the Theater opened in its own building. In the same year, the theater received academic status, and in 1945 he was named after Abay. In general, the decor and the main artistic and style decisions of the building were preserved, modern decoration materials were added, and the stucco molding on the 2nd floor and the auditorium included elements of the ornament decorating the Golden Man costume.
The richness and diversity of traditions of Kazakh folk art has found application in the decoration of other theater interiors.
Geographical coordinates of  Kazakh National Opera and Ballet Theater named after Abai: N43°14'55.65" N43°14'55.65"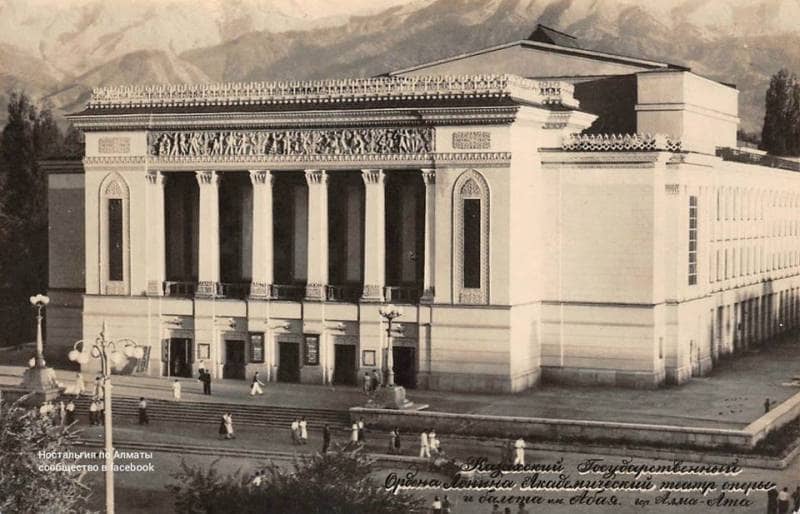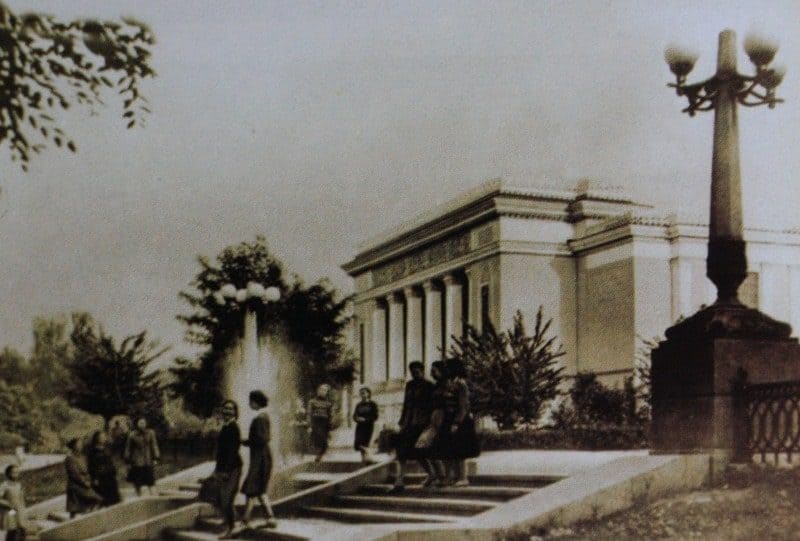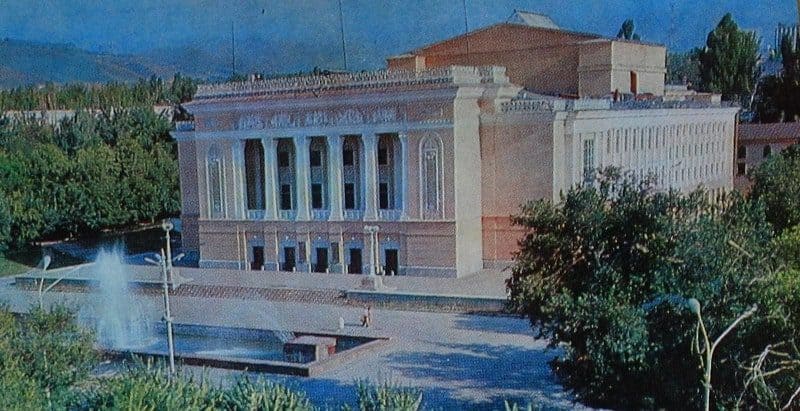 Authority and photos by:
http://www.gatob.kz/o-teatre/istoriya-teatra/