History of Karaganda.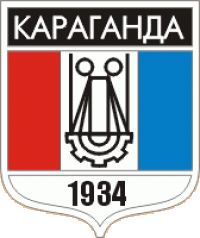 Tours to Karaganda.
"Cities were always like people, showing their varying personalities to the traveler. Depending on the city and on the traveler, there might begin a mutual love, or dislike, friendship, or enmity. Where one city will rise a certain individual to glory, it will destroy another who is not suited to its personality. Only through travel can we know where we belong or not, where we are loved and where we are rejected" 
Roman Payne.
Museums tours in Kazakhstan.
The first settlement appeared in 1856, and small-scale coal mining began in 1857 to supply a nearby copper smelter. Mining ceased in Karaganda in the 1920s but expanded quickly after 1931 following completion of a railway link and a decree that the Karaganda basin was to be developed as a major coal-mining area to supply industry in the Urals. Karaganda was made a city in 1934 and Karaganda oblast centre in 1936.
By 1939 Karaganda population had swollen to 166,000. Forced labour was extensively used in Karaganda development. Karaganda importance increased during World War II, when the Germans occupied the Donets basin and the Parkhomenko coalmining machinery works was among those evacuated to Karaganda Kazakhstan. Coal mining and the production of coal-mining machinery still dominate in Karaganda's industry, but there are also major iron and steel works, utilizing ore from Karazhal and Lisakovsk.
In addition, there are large cement plants and also food and other light industries. By 1972 the concentration of industry in Karaganda Kazakhstan had reduced water supplies in a region already semiarid and necessitated the construction of the Irtysh-Karaganda Canal, dedicated in that year.
Authority:
The guidebook across Kazakhstan . Authors Dagmar Schreiber and Jeremy Tredinnick.   Publishing house "Odyssey".2010.