Hike in Arashan gorge.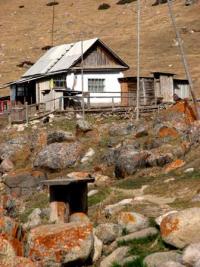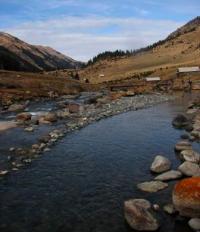 Visiting of gorges of mountain ridge Terskey Ala-Too.
The brief description of a route of a trekking in gorge Arashan:
Karakol - settlement Ak-Suu - gorge Arashan (The Gold Springs) - The river Arashan - pass Ortok of 2300 meters above sea level - a resort Altyn-Arashan of 2600 meters above sea level - Karakol.
Extension of a route: 70 km.
Seasonality: June - September.
The Best time for excursion: July - September.
The advanced order - for 48 hours.
2 days.
The detailed description of a route trekking in mountains Terskey Ala-Too:
Transfer: Karakol - settlement Ak-Suu (13 km). From Karakol our way to settlement Ak-Suu, it the former settlement Teploklyuchenka from here in the autumn 1869 has been evacuated military garrison of Russian armies to Karakol.
During that far time the military garrison of Russian armies was name Aksuas strengthening which was control centre Issyk-Kul of district. In the first day of our foot campaign it is possible to pass about 12 kilometers from settlement Ak-Suu up to thermal springs Altyn-Arashan, in the second day, nearby 8 kilometers it is possible to pass, up to a glade at merge of rivers Tashtektor (the right inflow river Arashan).
Ten years ago the track to resort Arashan was from office of reserve on narrow gorge Arashan which passed from one coast of the river to other coast on bridges. Bridges has taken down during high waters of the big water on the river, new bridges have not constructed, now the track passes about 2 kilometers upwards on the left coast of the river Aksu, then passes through a mountain ridge which separates river Aksu from river Arashan.
Slopes of gorge Arashan (especially left) on the big area are fir forests. In gorge bad roads and very rough river Arashan. In gorge Arashan it is a lot of fir forests (11 500 hectare with bushes), than in other gorges Terskey Ala-Too.
Behind pass the track passes highly above the river, then goes down to the river and then rises on a slope. After hiking of pass the snow wall of peak "Tent" in the distance shows. The track goes on narrow gorge on a wood, on glades and in 3 hours of walking leads to thermal source Altayn-Arashan (with Kyrghyz - The Gold springs), the resort is on the big glade at height of 2600 meters above sea level.
Here radioactive hot springs also there is a national resort, baths from a stone and some apartment houses and tents. In vicinities of resort Altyn-Arashan there is a bridge through river Arashan, the track rises upwards on gorge and goes on the right coast of the river.
Between a resort and merge of sources the gorge Arashan extends, the average part of slopes of gorge, is covered not by a wide strip of a fir forest, and at the bottom of gorge meadow grasses grow.
In 7 kilometers from resort Altyn-Arashan at height about 2650 meters above sea level, in natural boundary Ekichat two rivers Arashan merge: right - river Tashtektor and left - Takyrtor. Here on a picturesque glade where fur-trees grow, there is a tent of shepherds.
A glade - an excellent place for a lodging for the night. In second half of next day transfer on a motor vehicle to Karakol (35 km).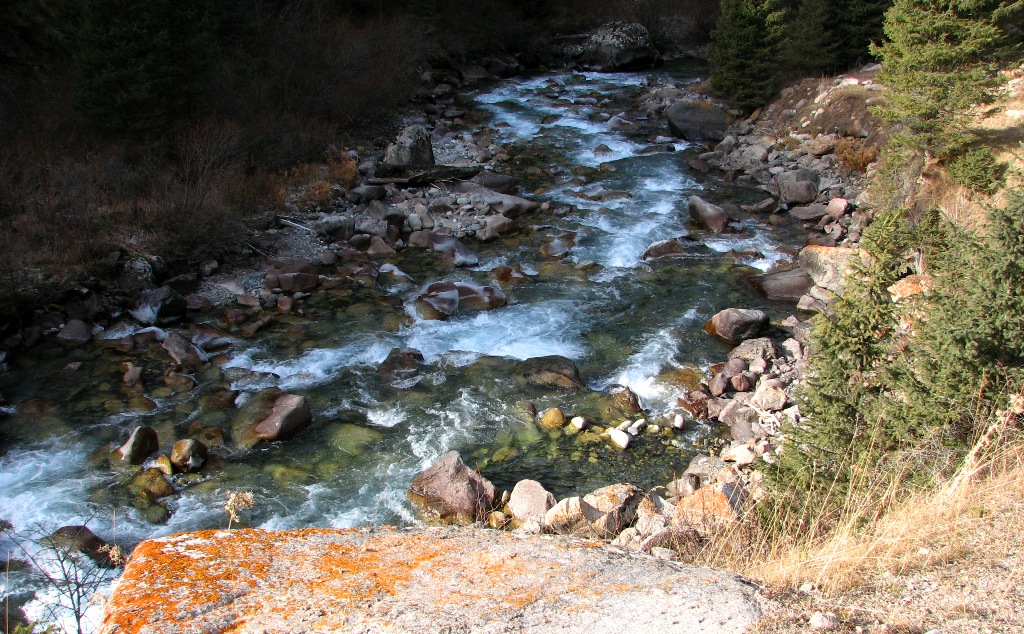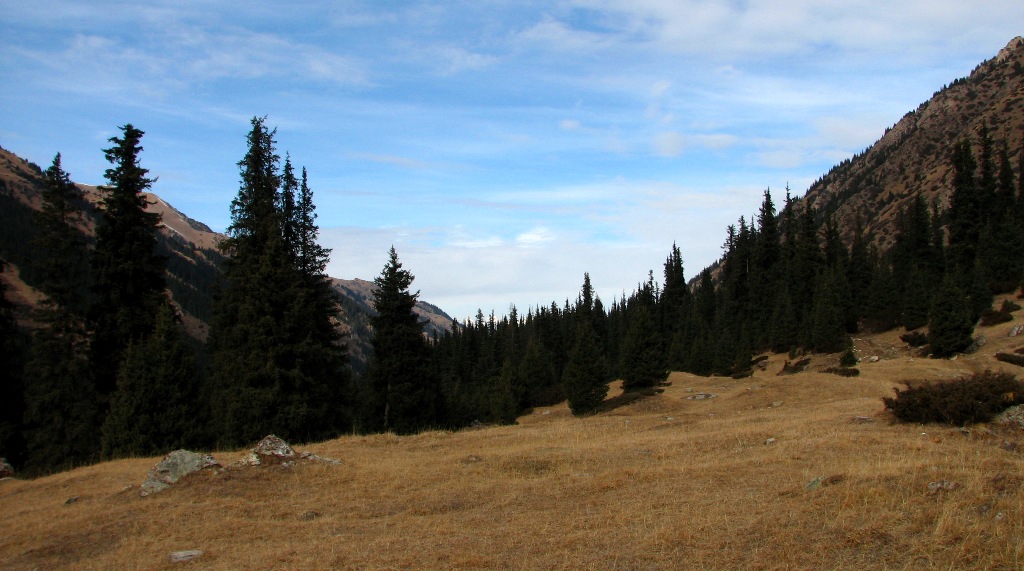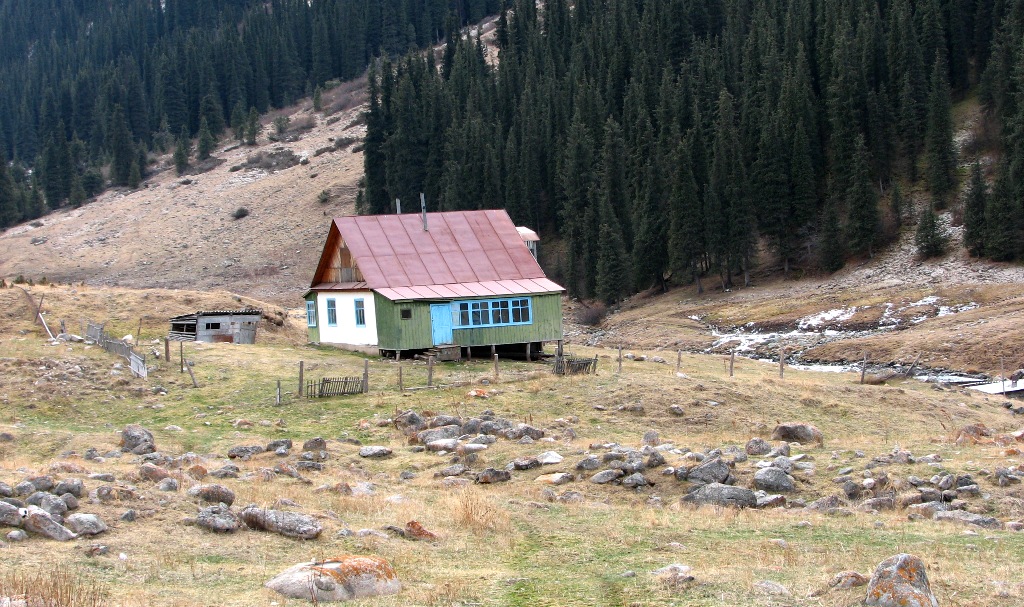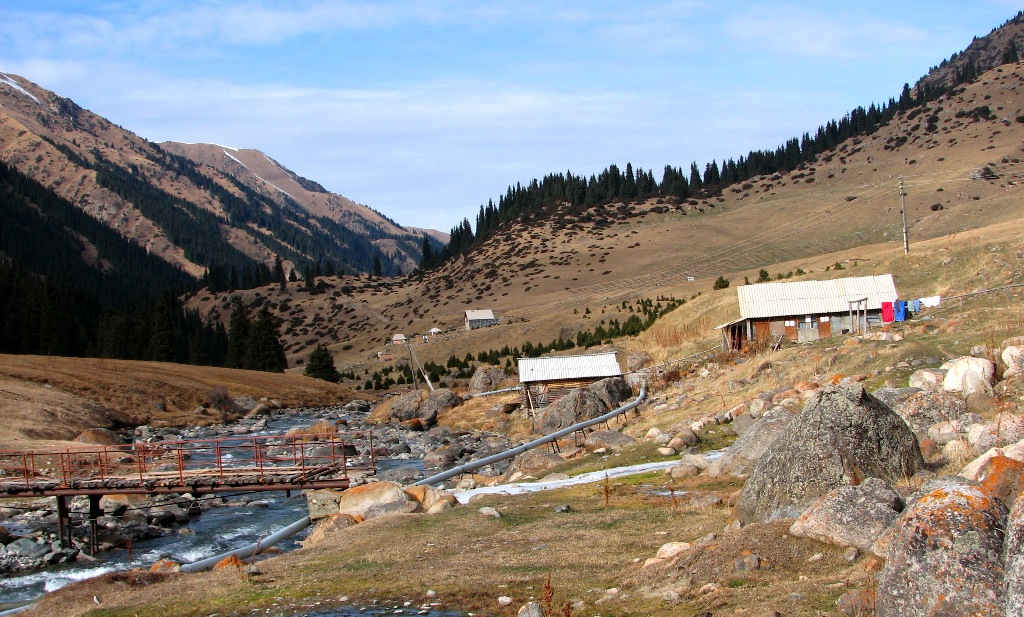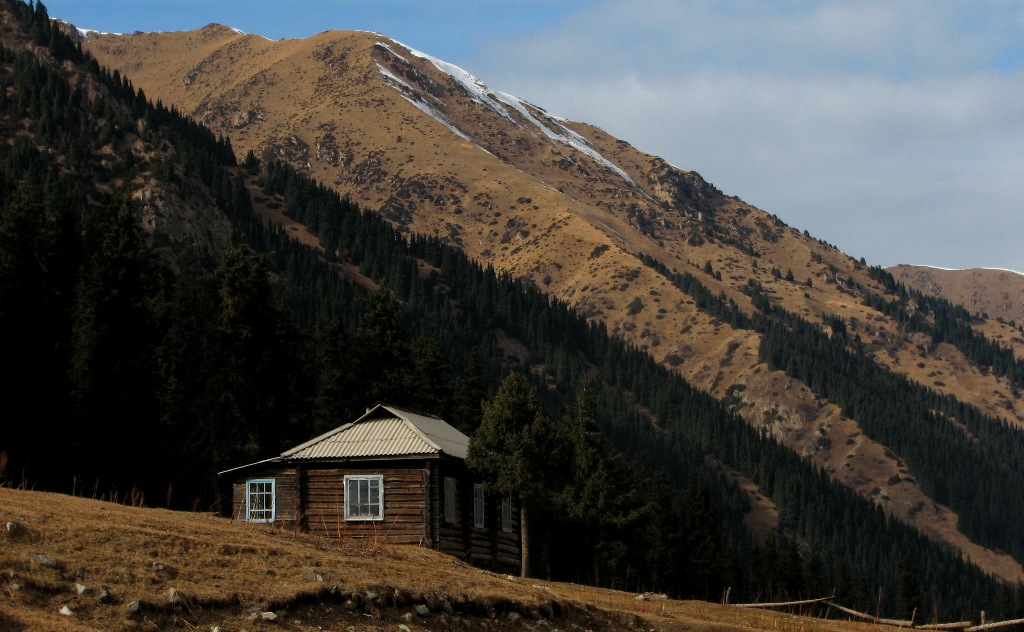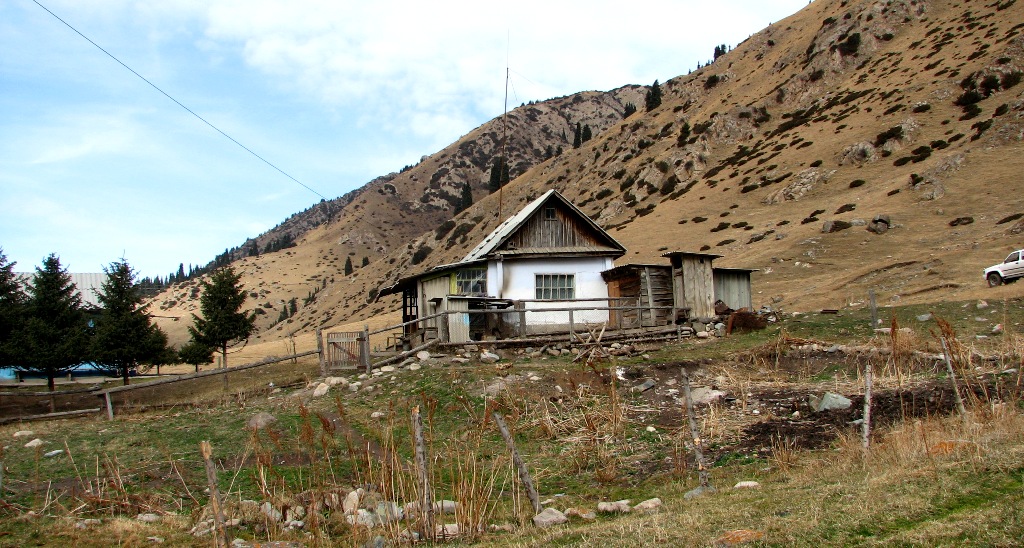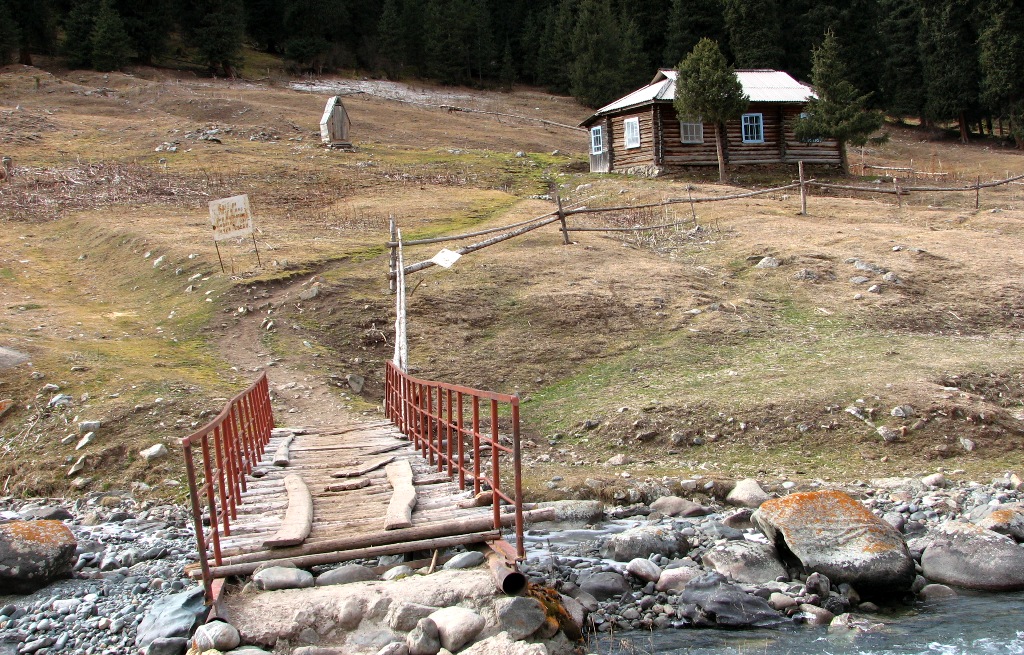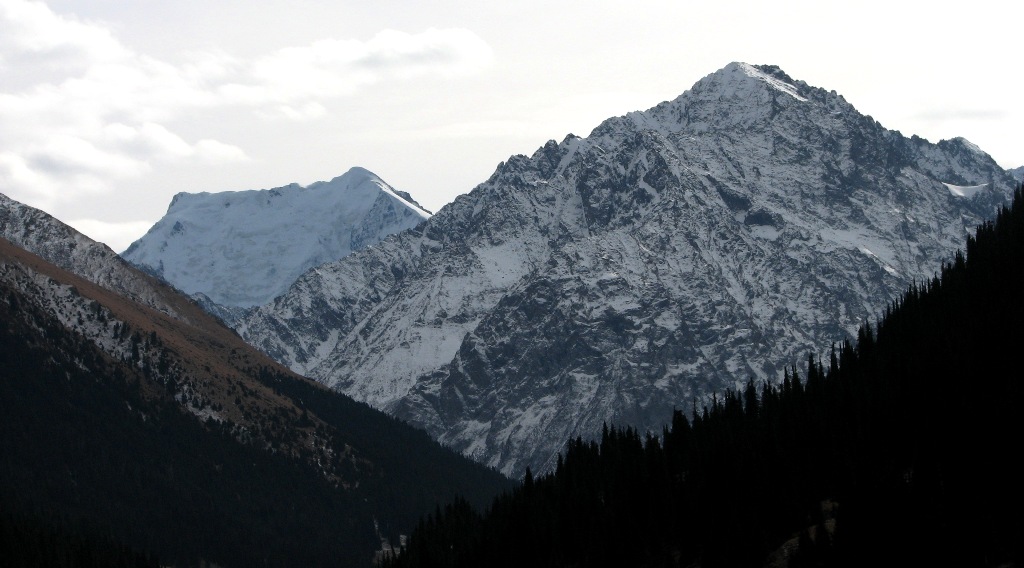 Authority:
The book «The Nature of Kyrgyzstan». http:tourism.limonad.kg
Photos
Alexander Petrov.