Gorge Karkara.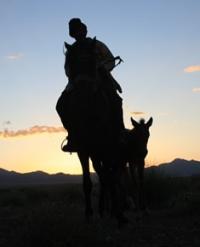 FIT trip in Kyrgyzstan.
"Sweetness shudders through the land
    as if, freed from the heat,
                                                    nature'd scooped spring waters in her hand
                                  and splashed her burning feet"
Fyodor Ivanovich Tyutchev. "Summer evening".
Shopping tour in Bishkek.
The gorge 56 kilometers long of Karkara was stretched from the southeast on the northwest in Mountains Terskey Alatau. The gorge in Aksuysky and Tyup districts of the Issyk-Kul region in the east of Kyrgyzstan is located.
On a bottom of the gorge the river Karkara which is formed of two rivers - Kokzhar and Turuk laid the course. The river Kokzhar originates from the pass Kokpak located at the height of 3482 meters above sea level in Mountains Terskey Alatau.
The river Turuk originates from under passes to Karash 3307 meters high above sea level and Aktog 3481 meters high above sea level. Across the gorge there passes the frontier between Kazakhstan and Kyrgyzstan.
River Karkara extent across the territory of Kyrgyzstan of 35 kilometers across the territory of Kazakhstan it is more extent - 70 kilometers. The river Karkara flows into the river Kegen in the territory of Kazakhstan in the neighborhood of the settlement of Shyrganak (Karkara) the left inflow and after that loses the name.
The river Karkara flows through the picturesque natural boundary Charkuduk in the lower part of the gorge of Karkara, slightly below than the natural boundary there is an acclimatization base camp of climbers of "Karkara".
Along the river the highway on which through several passes it is possible to get to gorge upper courses Sarydzhaz runs. 
Authority and by photos
Alexander Petrov.