Ghissar fortress.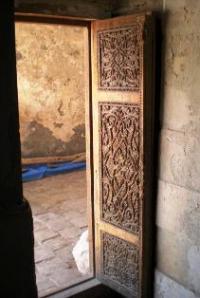 Sights of Ghissar fortress.              
Gissor Fortress was the central town of Gissar valley, named in manuscripts as History Shodmon. Hissar Fortress and the town had been settled from VI BC to mid of XIX. It was the main administrative, political and economical centre of Hissar valley.
The total area is 28 ha, surrounded by one defensive wall. Fortress-citadel consists of three parts and is located on the natural hill. Hissar fortress from the epoch of Timur and
imurids was considered as the center of Eastern Bukhara, where the representative of Tsar Dynasty (son or brother of Bukhara Ruler) was in reign.
On the basis of revealed and reconstructed architectural monuments in 1978, the Ministry of Culture of the Republic of Tajikistan has organized a Hissar historical and cultural preserve.
Materials are kept in the fund of Institute of History at Academy of Sciences, Republic of Tajikistan and Hissar historical and cultural preserve. Hisor Historic and Cultural Reserve, is situated not far from the capital city, is a fascinating archaeological complex, which dates back to the XV century.
A number of mosques, a caravanserai, a mausoleum and a madrase have all been excavated and are on display. Residence of Turko-Mongol rulers. From this time surrounded by a preserved ramparts yurodische on a natural hill. In XV - XVII centuries.
Here the term complex of religious buildings, but the city is gradually declining. At the time of the Emirate of Bukhara in it was the seat of the Hissar Bek. Hissar fortress. Darwaza (the gates), XVIII - XIX in.
Located at the foot of the Hissar fortress. The ramp leads to the arched entry, flanked by powerful corner round towers with loopholes. Behind them are the guard room, covered with domes on the mesh sails.
The gates were constructed of brick on stone plinth. The slope of the hill on which the fortress itself, which once was processed in the form of terraces, lined with bricks. Now the terrace and stairs on each side, which led to the gate, were destroyed.
Their appearance, structural features of the gate Hissar fortress like most gates of Bukhara XVIII - XIX centuries.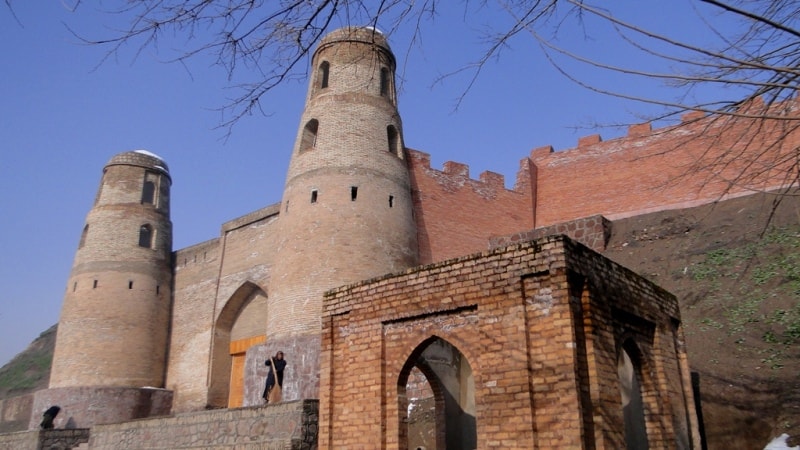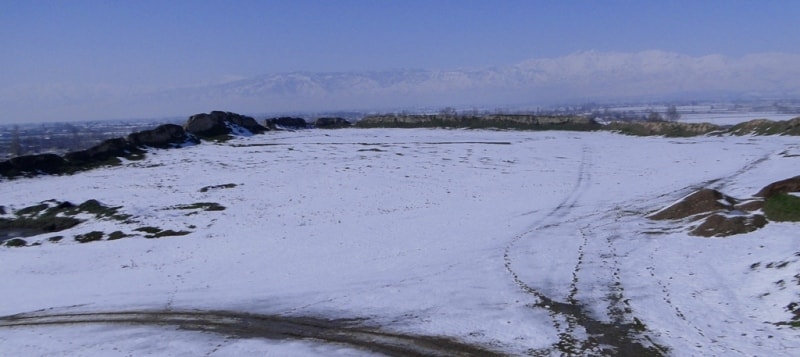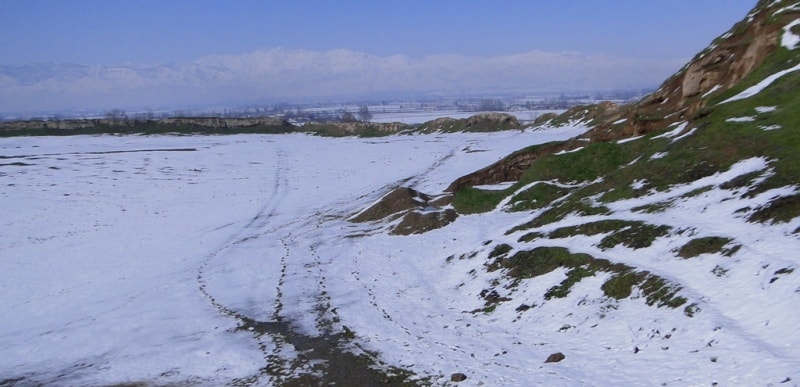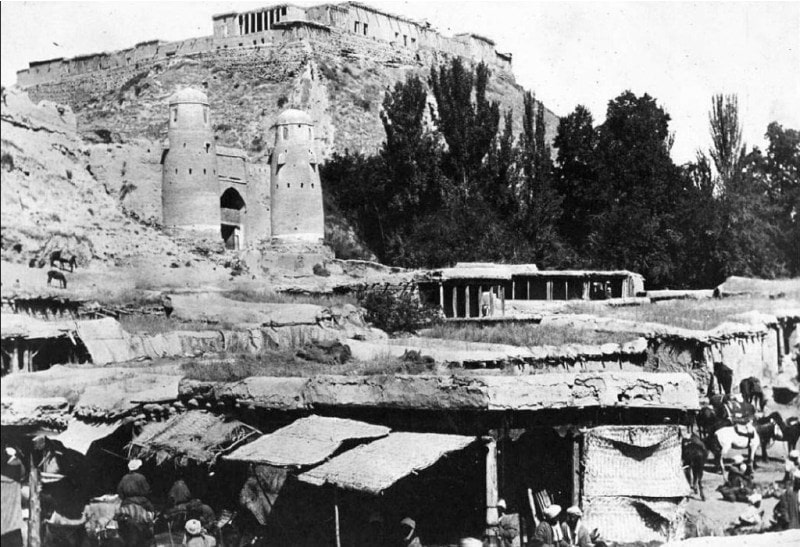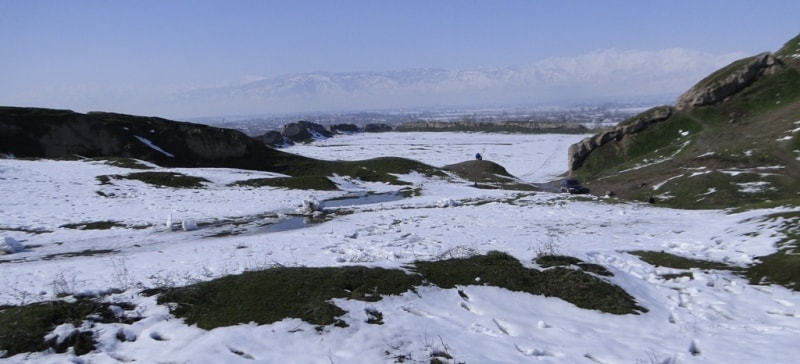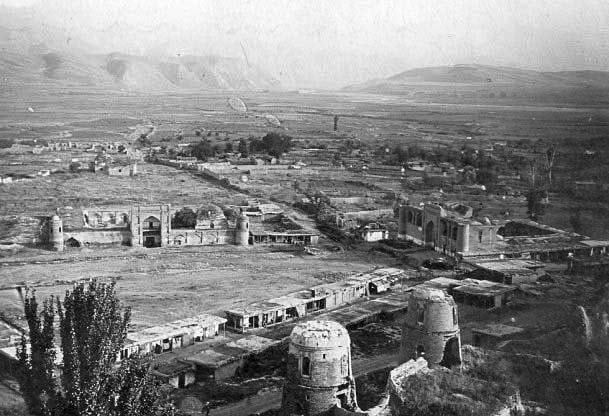 Photos are used
Alexander Petrov. Old photos from a museum in madrasah Kuhna.