Exploration of Chatkal Range.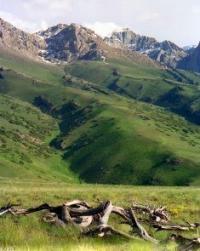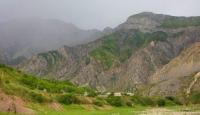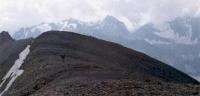 Travel across Kyrgyzstan.
"Books are the plane, and the train, and the road. They are the destination, and the journey. They are home" 
Anna Quindlen,
Travel to Southern Kyrgyzstan.
Chatkal initial study dates back to the 70s of the XIXth century. I.V. Mushketov wrote: "Nobody used the Russian movement deep into Turkestan better than our venerable naturalist N. A. Severtsov...". Indeed, when in 1864, Russian troops moved to the town of Aulie-Ata (now the city of Taraz), N.A. Severtsov, who obtained permission to participate in this campaign, managed to make a number of mountain excursions, in particular, to penetrate through the Kara-Bura pass into the Chatkal river valley.
Having descended down the valley for 45 kilometers, the researcher returned the same way. ON THE. Severtsov gave a detailed description of the gorge and the Kara-Bura pass, the gorge of the Kara-Kasmak river and the middle course of the Chatkal river.
In 1874 and 1875 I.V. visited the Chatkal valley. Musketov. From the village of Brich-Mulla he passed to the headwaters of the Pskem River, from where he went down through the Kul-Ashu pass to the Chatkal valley near the village of Idris-Peichamber (now - the district center of Yangi-Bazar).
From here, Mushketov traveled about 120 kilometers on the right bank of the Chatkal River to the mouth of the Kara-Kasmak River and then went down the Kara-Bura Pass to the Talas Valley. In 1911, the Chatkal valley was visited by the Austrian geo-graph Makhachek.
He crossed the western part of the Chatkal Range through several passes and visited the upper river. Aflatun. At the beginning of the XXth century, a systematic study of the mountainous regions of Central Asia began.
A number of expeditions were sent to the Chatkal mountains. However, the main attention of researchers was focused on the western part of the ridge, more interesting in its natural resources. Botanical and zoological expeditions also examined the southern slopes of the Chatkal Range and the area of ​​Lake Sary-Chelek.
The inaccessible upper reaches of the eastern, highest part of the ridge remained unexplored. Climbers' attention to this area was attracted by an expedition led by N.N. Adelung and E.S. Levin, organized in 1933 by the tourism section of the Moscow House of Scientists.
The return trip of the expedition passed along the Chatkal river valley. The peculiar beauty of the peaks of the ridge prompted E.S. Levin to make an excursion to the gorge Arpa-Tokty to the highest point of the ridge.
The picturesqueness of the region and its little knowledge led to a group of S.M. Lukomsky, V.I. Sapozhnikova and K.I. Ivanova head in 1940 for reconnaissance in the Chatkal Range. The main expedition was scheduled for 1941, the war prevented its implementation.
Only in 1945 climbers again headed to Chatkal.
Authority:
 The book "Soviet Encyclopedia". Mountaineering regions of Kyrgyzstan, guidebook, author Vladimir Komissarov. G. Bishkek, 2010