Excursion in Aktobe.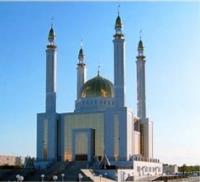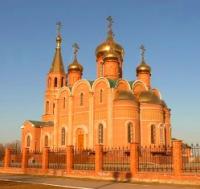 Order of excursions on Western Kazakhstan.
"Why do you go away? So that you can come back. So that you can see the place you came from with new eyes and extra colors. And the people there see you differently, too. Coming back to where you started is not the same as never leaving" 
Terry Pratchett. "A Hat Full of Sky".
Season: year round.
Duration: 6 hours. From 09.00 till 15.00 o'clock.
Advanced reservation: for 24 hours.
Detailed program of an excursion trip in Aktobe:
Aktobe Silk Road Tours.
Excursion on Aktobe: visiting of geological museum (the stone fund from 40 thousand samples of the ground of the Western Kazakhstan here is stored and studied, the natural minerals presented by samples and surprising stone creations of the nature of our region), visit to historical museum, town central area, the main mosque of the town of Nur-Gasyr, mosque Nurdaulet, visiting Saint Mikhailovskiy orthodox church, historical museum, town park of name of Nursultan Nazarbaev, avenue of heroes and memorial Eternal fire of Great Domestic war, memorial complex Aliy Moldagulova, walk on parkway of name Abay. Sightseeing tour on city.
Short information on the town of Aktobe.
There is much information on the ancient and medieval history of the Aktubinsk Land in the works of the native and foreign scientists. Many interesting openings are still necessary in studying this original region.
A well-known caravan road, some kind of "corridor" lay through the steppes, along the rivers, through which numerous people passed from East to West. Nomad tribes, replacing one on another, continuously used fertile and sappy pastures of Aktyubinsk territory.
Eventually the region became a place of monuments of an antiquity. There are a lot of barrows in the territory of area; archeologists carry their information from an antiquity up to X - XII centuries of our era. Monuments and barrows are concentrated at coast of the rivers Zhaik, Ilek, Emba, Sagiz, Uil and Hobda. Is a large industrial and cultural center of the north-western Kazakhstan.
It was founded in 1869 on the place of the fortification Aktobe (the white hill). There are Ferro-alloy plants, the plant producing  apparatus, the enterprises of agricultural mechanical engineering and producing oil equipment. There are also medical and pedagogical universities, summer academy, etc.
Note:
The author program is Alexander Petrov. Copying and introduction -  from the sanction of the author  petrovsra@mail.ru
Panormio Google Map.
photos.