East bath of Turkestan.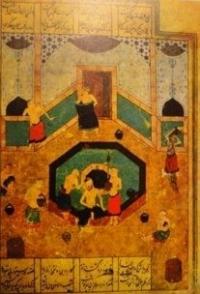 Coach Trips in Turkestan.
"He who conquers himself is the mightiest warrior" 
 Confucius.
Tours and walks in Turkestan.
East bath, as well as the ancient Turkish is calculated for washing of a body with simultaneous effect of water and hot air. Baths of this kind were widespread in the territory of the Southern Kazakhstan since the most ancient times what confirms opening of archeologists in Taraz, Otrar and other cities which were located on the ancient Silk way.
Bath advantage. As a result of intensive release of sweat in an organism oxidizing processes amplify, the metabolism raises, work of kidneys is facilitated. Variable action of heat and cold expansion and narrowing of blood capillaries positively affects the blood pressure and action of the heart.
East bath of the XVI - XVIII century of enters an architectural complex of the mausoleum of H. A. Yassavi. On the open area, to - the beginnings of the XXth century was in dense the residential development of nowadays destroyed medieval city.
Semi-underground - multidome construction is put from a burned square brick. Facades without decorative adornments, with brick walls. Expressiveness to the building is given by group of domes, opened aivans.
Сonsists of 9 rooms various in size, functional purpose and time of construction. Old part includes 7 rooms - the waiting room blocked by the arch of "balkha", the main washing hall 8-faced with 8-faced sufy in the center, halls with tanks hot and cold, waters, etc. In the "hot" hall a wide sufa for massage.
The water intake is carried out through open apertures to tanks. The interior of a bath was plastered, now is exhibited at bricklayings. Sufa and floors are revetted with marble slabs of 1,5 x 0,8 meters in size.  Channels have the accumulating heats, exhaust mines.
The bias of floors allows to carry out an organized drain of the fulfilled water and its dumping into a septic tank. The monument is restored in 1979.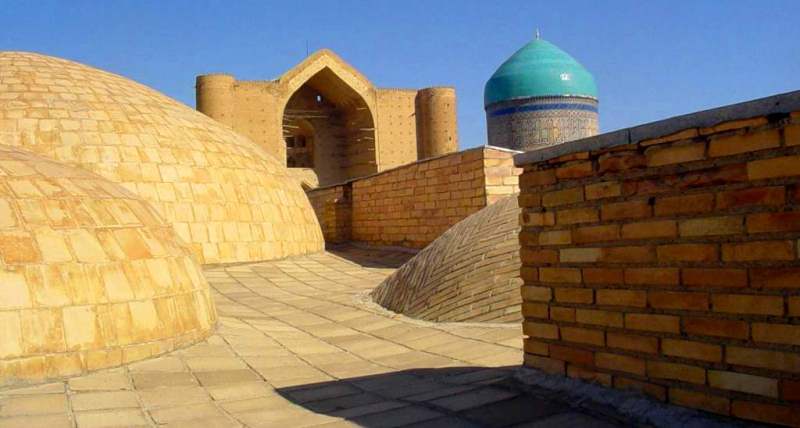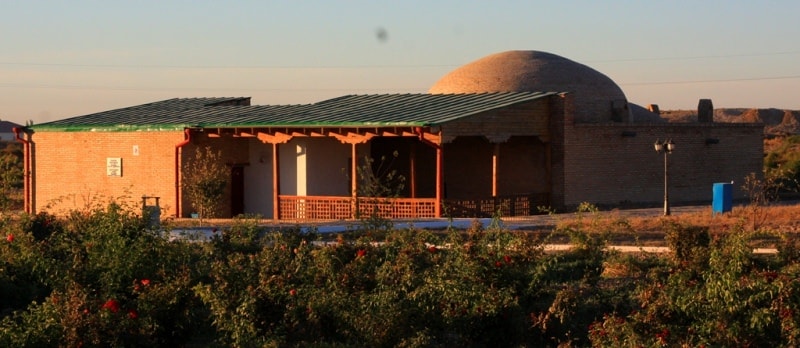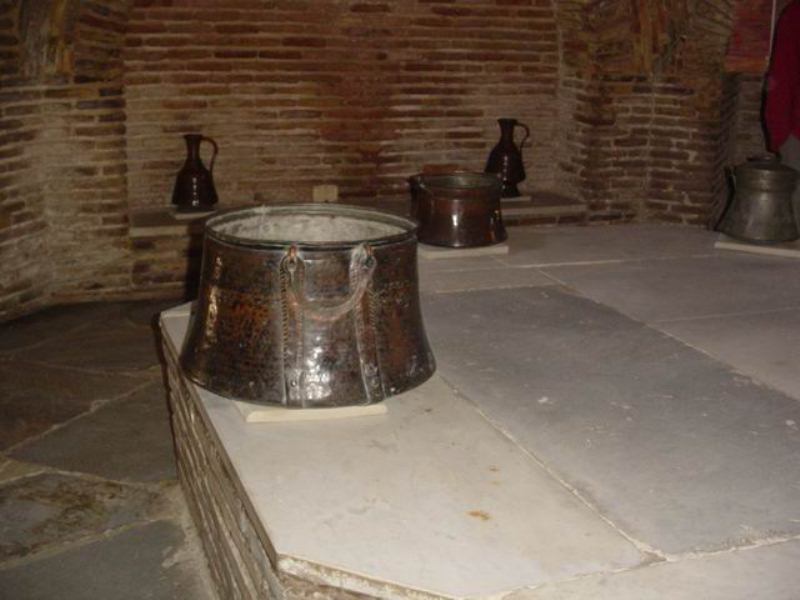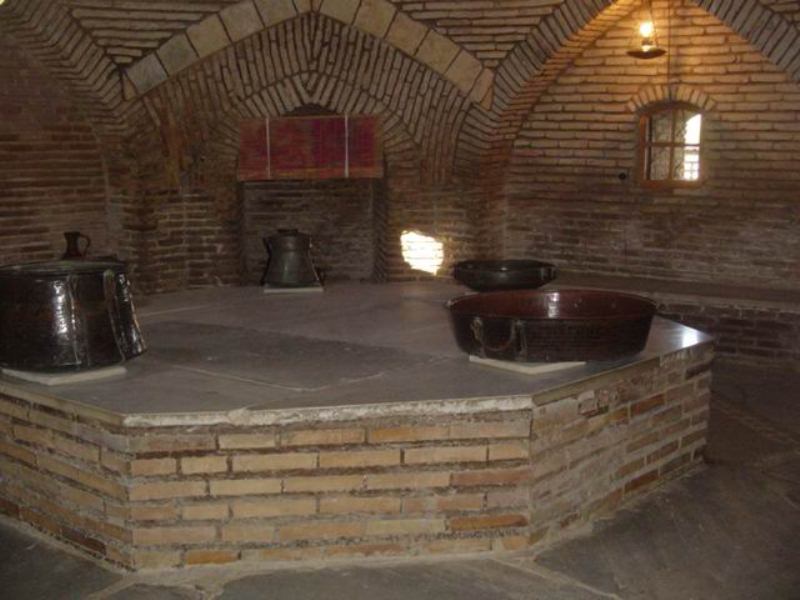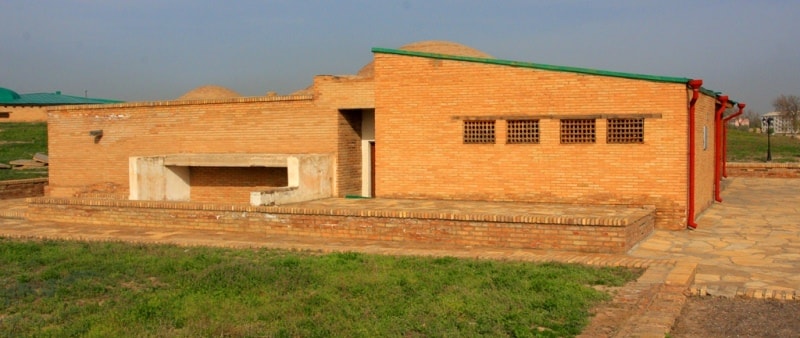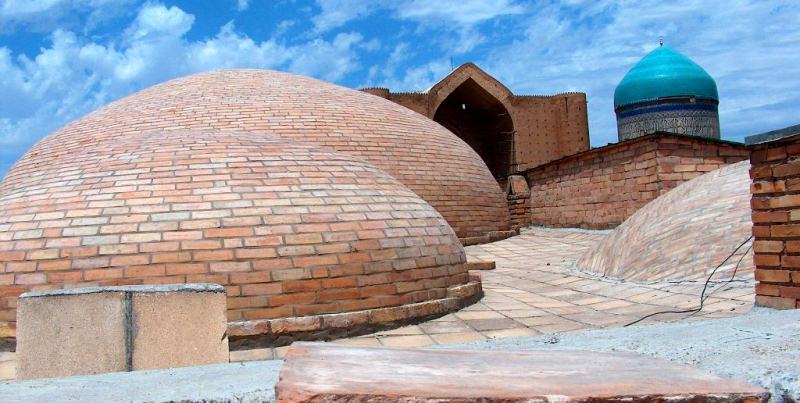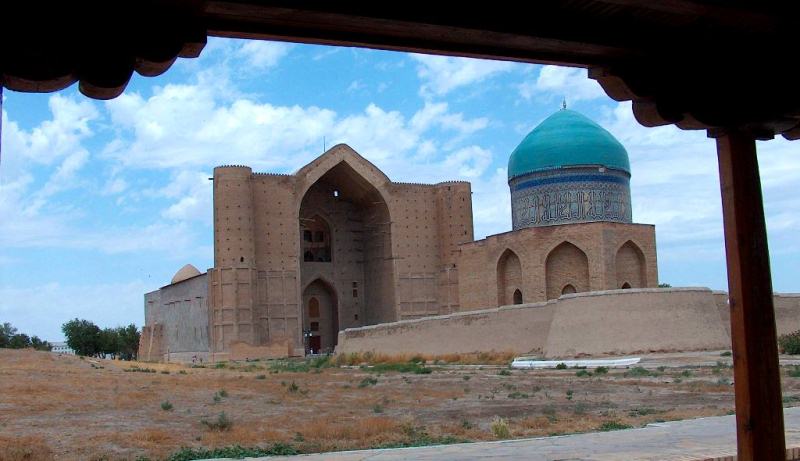 Authority:
"Monument history and architecture of Kazakhstan. Southern Kazakhstan area". Volume 1 - Alma-Ata. Main editorial office "Kazakh of an Entsiklopediyasa", 1994.
Photos
Alexander Petrov.