Chalday ribbon forests.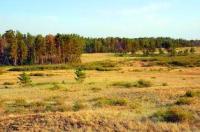 Travels in Pavlodar region.
"People obey the laws of nature, even when they act against them."
 I.V. Goethe.
Nature tours of Pavlodar region.
Chalday ribbon boron is one of the main attractions of Pavlodar Irtysh. A natural monument, without any exaggeration, on a planetary scale - they look very impressive in photos from space, stretching narrow and long (hundreds of kilometers) furrows in the steppe between the Ob and Irtysh rivers.
There are five of them, but only two of them cross the Kazakh-Russian border and reach the Irtysh: one, smaller, very close to Semipalatinsk, the other, more massive, the so-called Irtysh (where we arrived) - in the Pavlodar region.
According to one version, the tape forests grew after the ancient glacier, sliding from the northeast, plowed in several languages ​​the treeless steppe, bringing in itself both wood seeds and suitable sandy soil. Chaldai Tape Bor is famous for its local squirrel population - tele-duck. It is very numerous here, it has a beautiful bluish skin, and in Soviet times it was even hunted for fishing, and the fur was sent to Italy, where the famous local tailors actively introduced it into ladies' dresses.
Authority:
http://map.pavlodarlibrary.kz
Photo
Alexander Petrov.