Butakov gulf in Small Aral.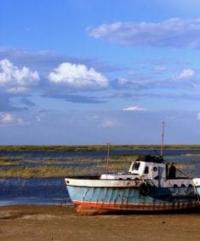 Aral Sea Tour Kazakhstan.
"Every day nature itself reminds us of how few, how small things it needs"
M.T. Cicero.
Tour to Aralsk Kazakhstan.
Butakova Bay is located in the northernmost part of the Small Aral Sea. The bay is located between the Shubartarauz Peninsulas in the south and Koktyrnak in the east in the Aral region of the Kyzylorda region. From the north, the sands of Small Barsuki are adjacent to the bay.
The bay is named after Alexei Ivanovich Butakov, a researcher of the Aral Sea. Before the sea level decreased, the length of the water surface from west to east was about 40 kilometers, the widest part reached 20 km. According to 1997 estimates, the length of the bay was reduced to 20 kilometers, the width - to 3 - 4 kilometers.
Currently, the length of the bay (01.2020) from southeast to northwest is 23.7 kilometers, width in the eastern part is 11.2 kilometers, in the western part is 5.7 kilometers. The northern coast of the gulf is steep, the southwest is low.
The terrain near the bay is hilly, and salt licks and takyrs are widespread. On the coast grow reeds, chiy. In 1997, bottom organisms (benthos) were studied in Butakova Bay. Almost all organisms characteristic of the Aral Sea were discovered in the bay.
Their numbers were quite high. Salinity in Butakova Bay is higher than in the North Aral Sea. According to 2005 data, the average salinity is 24 - 27 g / l.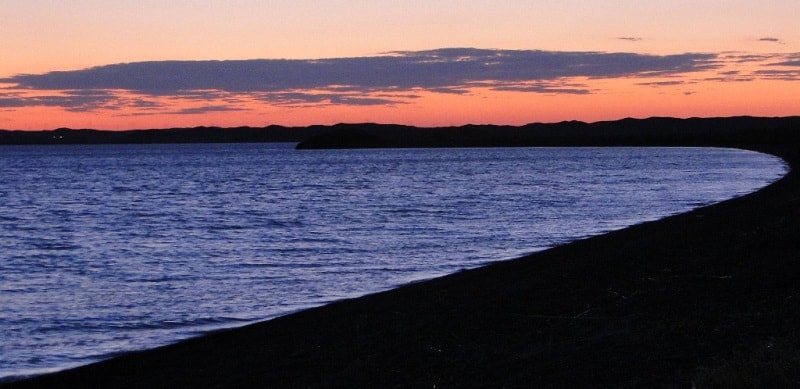 Authority:
Alexander Petrov, Wikipedia.