Bestyubinskoye reservoir.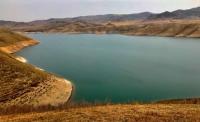 Eco tourism tour in Kazakhstan.
"We will find a road, but if we fail, we will build it ourselves."
Lorca.
Tours Kazakhstan mountains.
The Bestyubinskoye reservoir is located at an altitude of 1712 meters above sea level, between the southern slopes of the Kulyk-Tau mountains and the northeastern slopes of the Kungei Alatau mountains on the Kegen river, 31 kilometers west of the Kegen village, 2.5 kilometers north of the Kensu village, 17.2 kilometers to the east and slightly north of the Zhalanash village in the Kegen district of the Almaty region.
In Soviet times, the reservoir bed was planned to be built from the mouth of the Ulken-Taldybulak and Taldy rivers to the east, in the vicinity of the villages of Karkara and Shirganak, in the southeast of the Bestobe mountains, in the place where the Kegen river valley expands before entering the canyon.
The Bestyubinskoye reservoir is a part of the hydroelectric facilities of the Moinak HPP. Formed by a rock-fill dam 94 meters high, the length of the dam is 515 meters, the width along the crest of the dam is 12 meters, the width of the dam along the bottom is 310 meters.
The length of the reservoir is 4.5 kilometers (08.2021), the largest width in the central part of the reservoir is 386 meters. Maximum depth 80 meters, The area of ​​the water surface is 10, 45 square kilometers. The total volume is 238,000,000 cubic meters, including the useful volume of 198,000,000 cubic meters.
Water is supplied to the building of the hydroelectric power station through a diversion tunnel with a length of about 9 kilometers, which allows seasonal regulation of the flow. Commissioning date of the first hydroelectric unit No. 1 - December 30, 2011.
Geographic coordinates of the Bestyubinskoye reservoir: N43 ° 01'13.06 "E78 ° 51'09.53"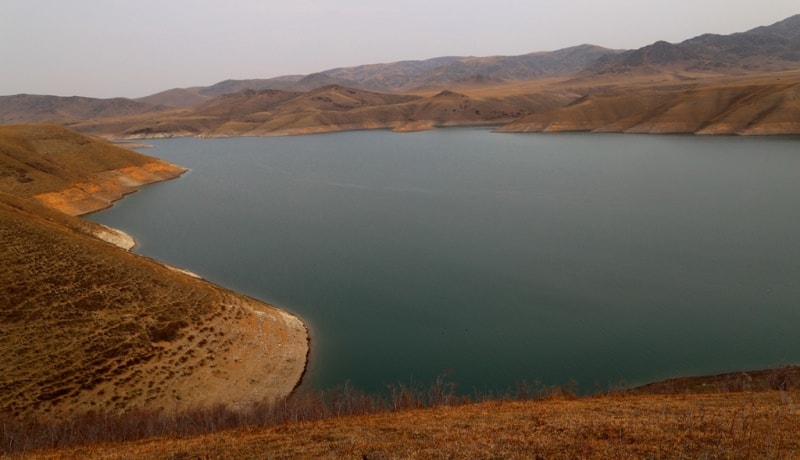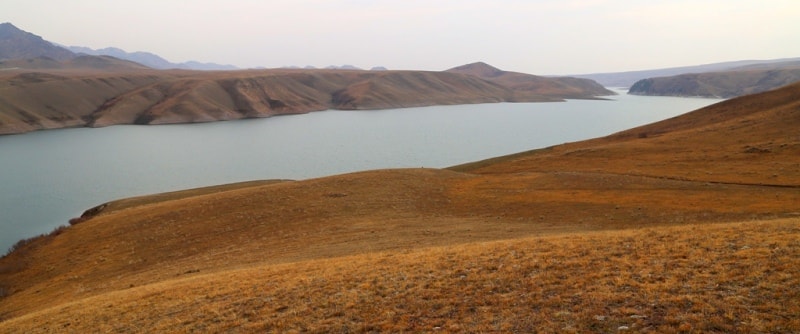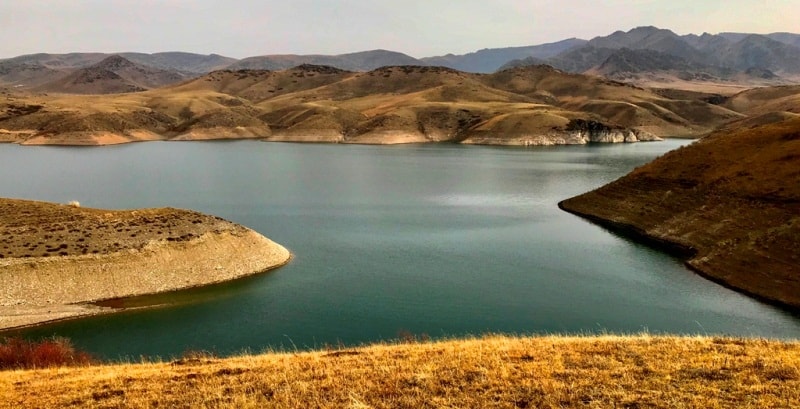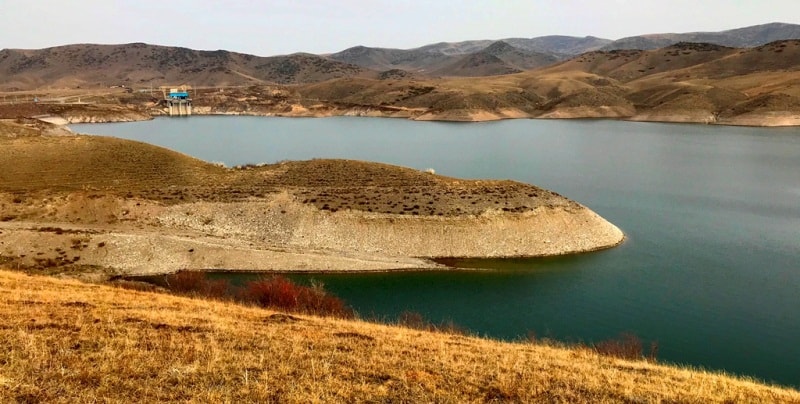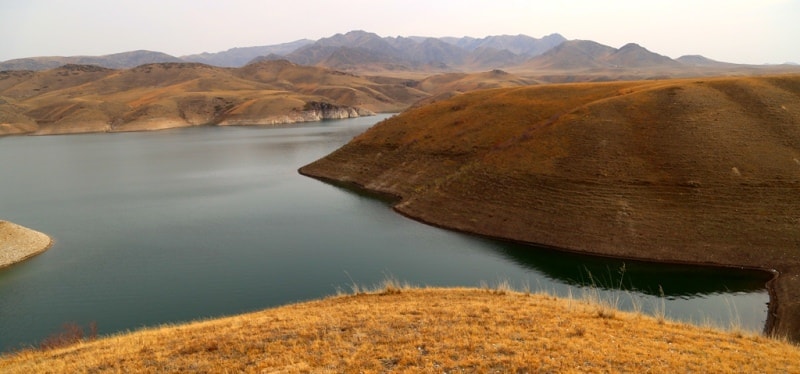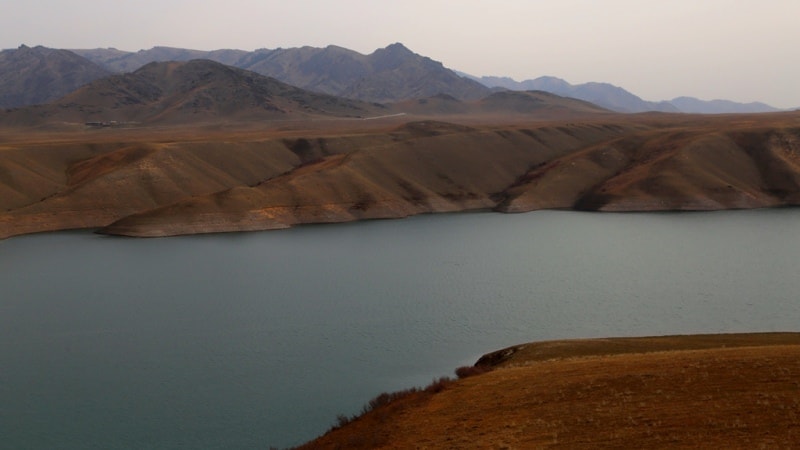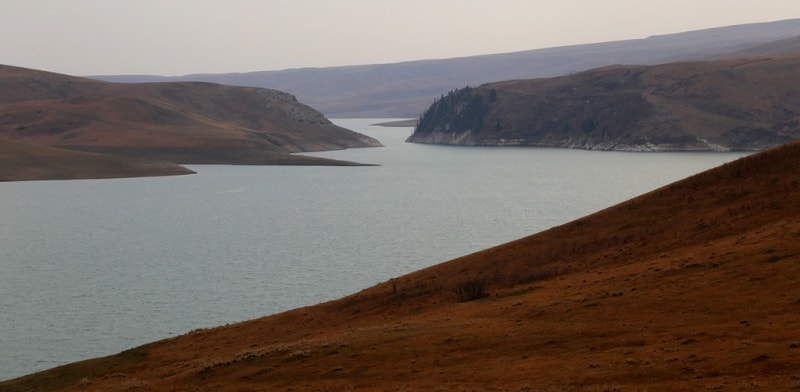 Authority:
Alexander Petrov. http://wikimapia.org/27119040/ru/
Photos by
Alexander Petrov.